Join your peers to learn about recent research and practice in the field of DDBHH education
Registration is now open for the 2022 Collaborative Experience Conference for parents and professionals who work with students who are deaf, deafblind, and hard of hearing! The conference will be held, through a virtual platform, from Thursday, November 3 to Saturday, November 5, 2022 
Professionals and parents will have the opportunity to obtain information about the most recent research and practices in deaf, deafblind, and hard of hearing education. Through this virtual conference platform, they will also be able to network with peers representing the following fields:
Teachers D/HH
Teachers D/B
Vocational Rehabilitation Counselors
Educational Audiologists
Educational Interpreters
Deaf Mentors
Parent Guides
Speech-Language-Pathologists
Public Health Professionals
Parents
Visit the Collaborative Experience Conference page to access the conference schedule, information about workshops, CEUs/Clock Hours opportunities, virtual exhibitor opportunities, and more! 
What is the Collaborative Experience?
In 2015, the stakeholders of the Collaborative Plan identified a need for professionals to have an opportunity to obtain information about the most recent research and practice in deaf, deafblind, and hard of hearing education. We also recognized that parents need access to information relevant to their children's education and opportunities. The Collaborative Experience was first implemented in 2015 to serve this purpose. 
Conference at a Glance: Keynote Presenters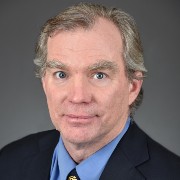 Executive Functioning: Enhancing Self-Regulation in Deaf & Hard of Hearing Children
Friday, November 4, 2022, 9:20-10:50 am
We have learned much about the development and disorders of executive function, or self-regulation, in children over the past quarter century. More recently, researchers have focused on relationships between self-regulation and language in Deaf and hard of hearing children, who show greater variability in executive function that is often associated with language development. Given that these essential self-regulatory functions are related to most aspects of living, including communication and social, academic, attentional, behavioral, and adaptive functioning, it is important to support their development beginning in early childhood and continuing into adolescence. In just the past few years, we have turned our attention from understanding and measuring executive function to what we can do to enhance these self-regulatory functions in all children. The wealth of evidence shows that a collaborative problem-solving model with everyday routines and language "scripts" using every day "coaches" are the most effective for helping children develop better self-regulation. This presentation will review the most common model of executive function that leads to parent and teacher-supported development of self-regulation in the child's everyday real-world environment.
About the presenter 
Peter K. Isquith, Ph.D., is a Licensed Psychologist with a specialty in developmental neuropsychology who evaluates students in schools across New England. He is a Senior Attending Neuropsychologist with the Deaf and Hard of Hearing Program at Boston Children's Hospital, where he is an Instructor in Psychiatry at Harvard Medical School.
His research focuses on the development and disorders of self-regulation across the lifespan. Peter is the author of numerous works on assessment with Deaf and hard of hearing individuals and on executive function and is co-author of the Behavior Rating Inventory of Executive Function (BRIEF) family of instruments and the PostConcussion Executive Inventory (PCEI). Most importantly, he is a SODA.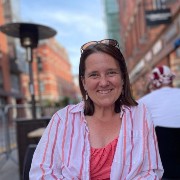 Collaborative Experiences: Families, Adults who are Deaf or Hard of Hearing, and Professionals Coming Together to FOSTER JOY
Saturday, November 5, 2022, 10:15-11:45 am
Join this presentation to learn about Fostering Joy movement. This movement aims to shift the conversation from remediation of challenges to celebration of the positive, everyday experiences of raising, teaching, and supporting children who are deaf or hard of hearing (DHH) or DHH with disabilities. The rationale for "embracing joy" will be emphasized. Drawing from the science of positive psychology, it will highlight strategies for promoting joyfulness and ideas for incorporating joyfulness in your life. Presented by Amy Szarkowski, PhD, psychologist and member of the Core Team for Fostering Joy, this session will also emphasize how collaborative experiences can lead to improved, positive, and joyful experiences for all conference attendees.
About the presenter
Dr. Szarkowski is a Core Team member for Fostering Joy. Fostering Joy – Families, sponsored by Hands & Voices, and Fostering Joy – Professionals, sponsored by The Institute at CCCBSD (Children's Center for Communication/Beverly School for the Deaf), jointly strive to shift the conversation from remediation of challenges in raising deaf and hard of hearing children to celebrating the joys in that journey. Dr. Szarkowski is Director of The Institute and Director of The Clinic at the Children's Center for CCCBSD, faculty in the LEND (Leadership Education in Neurodevelopmental and related Disabilities) program at Boston Children's, and Assistant Professor in the Department of Psychiatry at Harvard Medical School. Dr. Szarkowski obtained bachelor's degrees in Psychology and a Health Promotion/Fitness Management; three master's in Clinical Psychology, Developmental Psychology, and Administration & Supervision; and a Ph.D. in Clinical Psychology.