Collaborative Experience Conference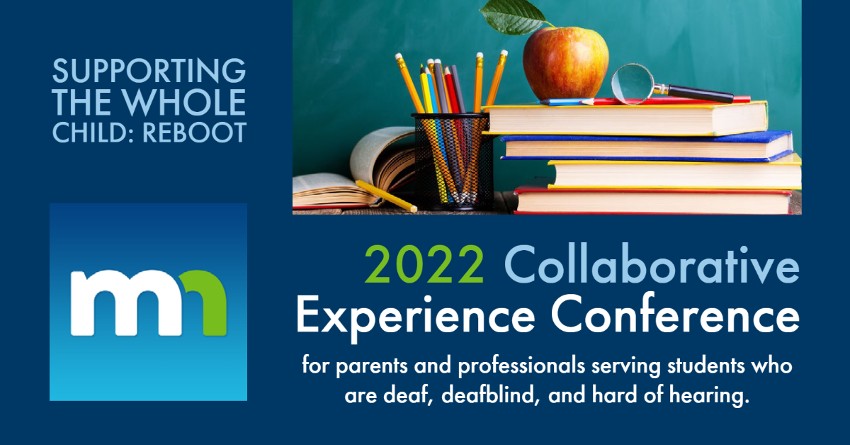 We are back! Parents and professionals serving students who are deaf, deafblind, and hard of hearing will gather (via their desktop or laptop) to network and learn the most recent research and resources. Presenter topics include social media's impact (one on middle school students and one on high school/transition age students), cultural competencies gained from learning a second language, the basics of deafblindness, supporting an early healthy deaf identity, emotion regulation skills system therapy, and more!
Keynote speakers will be Peter Isquith, PhD on executive functioning and Amy Szarkowski, PhD on fostering joy. 
NTID's Sunshine 2.0 will be providing entertainment on opening night. 
Theme
"Supporting the Whole Child: Reboot"
Where
Your desktop or laptop
When
November 3-5, 2022