Topics include voters engagement, what to expect this election, voter fraud and more
Did you know the Office of the Minnesota Secretary of State is responsible for making sure Minnesota's election system is fair, open, impartial, and secure in all 87 counties in Minnesota?
Secretary of State Steve Simon and two of his staff, Melanie Hazelip and Nicole Freeman, will join MNCDHH on Zoom this Thursday, September 8, 2022. They will talk about Minnesota's strong voter engagement rate, what to expect for the upcoming elections this fall, myths of voter fraud, accessibility tools and strategies, and more!
By joining us at the live event, you will be able to ask questions directly to those responsible for the election process and learn more about Minnesota's elections system.
Intended audience
Anyone, including Minnesota's deaf, deafblind, and hard of hearing community, who is interested in learning more about their voting rights and accessible voting in Minnesota.
When
Thursday, September 8, 2022, from 6:00 - 7:00 pm
Accommodations
ASL interpreters and CART provided. 
Registration
Register to attend (or just show up a few minutes before the webinar begins).
Calling in via phone is an option if preferred. Please register to attend. After registering, you will receive a confirmation via email. The confirmation will include information on how to call in by phone.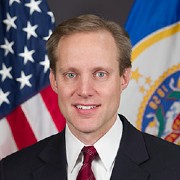 About Steve Simon, Minnesota Secretary of State
Steve Simon is Minnesota's 22nd Secretary of State. He was sworn into office on January 5, 2015, and as Minnesota's chief elections administrator pledged in his inaugural address to "work with anyone, of any political affiliation, from any part of our state" to protect, defend, and strengthen the right to vote in Minnesota.
As Secretary of State, he partners with township, city, and county officials to organize elections on behalf of Minnesota's nearly four million eligible voters, and to ensure that the election system is fair.
Simon also oversees a wide range of services for Minnesota businesses and administers the "Safe at Home" address confidentiality program for people whose personal safety is at risk, often due to physical abuse or threats.
His goals as Minnesota's Secretary of State are straightforward: expand access to voting, remove barriers to voting, make business services as streamlined as possible, strengthen protections for victims of domestic violence and, most importantly, be a Secretary of State for all Minnesotans.
Before being elected Minnesota's Secretary of State, Simon served in the Minnesota House of Representatives for ten years representing the communities of St. Louis Park and Hopkins. Simon and his wife Leia live in Hopkins with their two children, Hannah and Noah.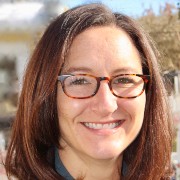 About Melanie Hazelip, Voter Outreach Director
Melanie Hazelip is the Voter Outreach Director for the Office of the Minnesota Secretary of State. She is new to the office but has done this work for six years, in a variety of capacities. She believes democracy is not a spectator sport, we all must participate. In her work she tries to make voting accessible to all Minnesotans. She spends her days talking to advocates around the state who share the same goal.
She lives in Saint Paul with her husband, three kids, and two black cats.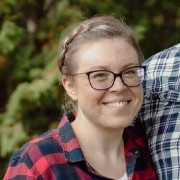 About Nicole Freeman, Government Relations Director
Nicole Freeman is the Government Relations Director for the Office of the Minnesota Secretary of State. She joined the office last fall after administering elections for Washington County for over four years. Prior to that, she served in both state and municipal government. She spends her days working with local governments, partner organizations and legislators to further policy that enhances our fair, secure and free elections.
She lives in St. Paul with her husband and son.