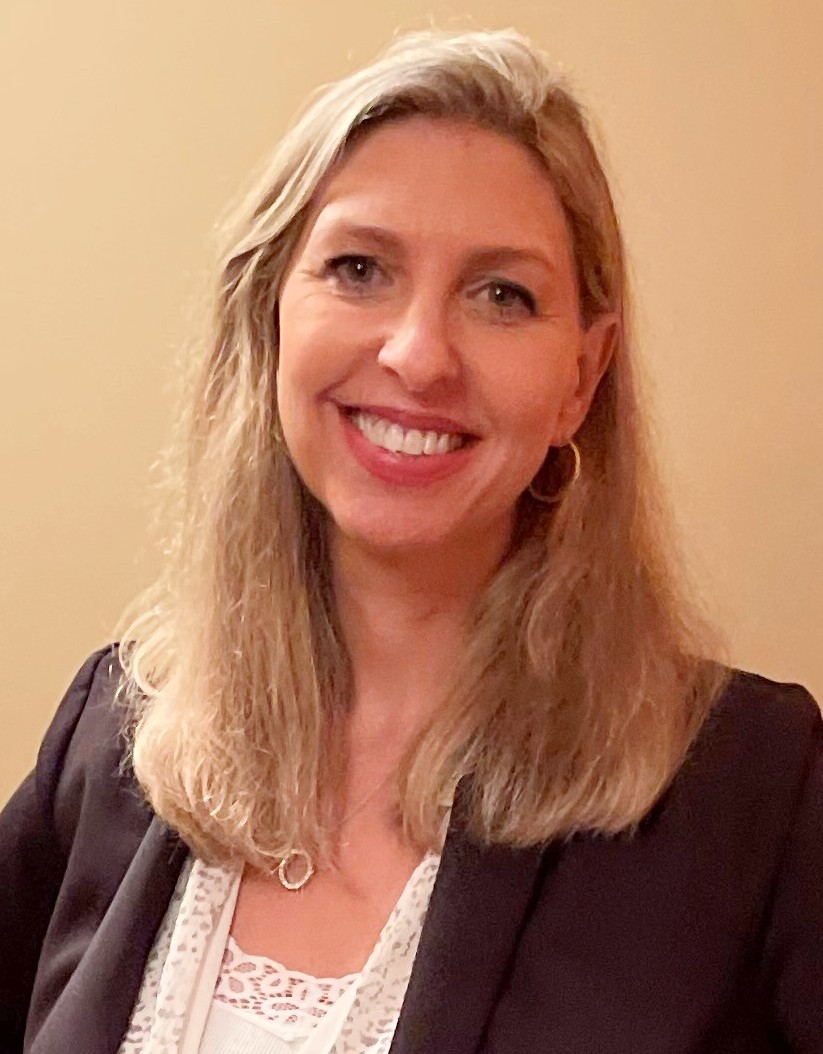 The Minnesota Commission of the Deaf, DeafBlind & Hard of Hearing (MNCDHH) is pleased to announce that we have hired Danelle Gournaris, MA, MS as the statewide Collaborative Plan Program Director. Her first day will be Monday, June 28, 2021.
The Collaborative Plan is a network of agencies, schools, and organizations that work together to create positive, systemic changes to achieve better education and career outcomes for students who are deaf, deafblind, and hard of hearing. 
As the program director, Danelle will manage the Collaborative Plan goals, responsibilities, and workflow established by the stakeholders. She will also advise our Executive Director and staff on the needs and trends in deaf, deafblind, and hard of hearing education.
With her past work experience, Danelle has in-depth knowledge of both Minnesota and federal education programs providing services to children with disabilities, including students who are deaf, deafblind, or hard of hearing. She has proven success in collaboration and alliance building with parents, professionals, school administrators, and teachers. 
"Danelle has the ability to work with others, including people with different perspectives, and keep her eyes on the ultimate prize; making improvements to a system to yield better outcomes for our children and future generations," explains Dr. Darlene G. Zangara, executive director. 
Previously, Danelle served as the Deaf Mentor Family Program Manager at Lifetrack, Inc. The Deaf Mentor Family Program (DMFP) is a statewide program that provides Deaf Mentors who are language role models to hearing families with deaf and hard of hearing children. During her time at Lifetrack, Danelle developed the program while supervising 30 Deaf Mentors. Over 325 families were served. In addition, Deaf Mentors and Teachers DHH have worked together in several instances to track their students' language milestone benchmarks.  
As a representative of Lifetrack, Danelle has served on four out of five work groups under the Collaborative Plan;
Birth - Age 5,
Kindergarten - Grade 4,
Grades 5 -8, and
Transition (Grade 9 - Age 21).
Danelle will carry her stakeholder experience into her new role. She understands that while MNCDHH is the host of the Collaborative Plan, all stakeholders have equal power and influence in this collaborative environment. 
Prior to Lifetrack, Danelle has worked as a family counselor at a school district, as a deaf mentor for families, and as a mental health counselor. Danelle has a Masters of Arts in School Counseling and a Masters of Science in Administration from Gallaudet University. She is also a National Certified Deaf Mentor Trainer with the SKI-HI Institute at Utah State University.