With Arkady Belozovsky, CDI, CLIP-R, ASLTA, and Christine West, CI/CT, SC:L, Ed: K-12
The Minnesota Commission of the Deaf, Deafblind & Hard of Hearing Presents, "Empowering Deaf-Hearing Interpreting Teams in Emergency Television Broadcasts" Workshop with Arkady Belozovsky, CDI, CLIP-R, ASLTA, and Christine West, CI/CT, SC:L, Ed: K-12.
When
January 25, 2020, 9:00 am - 4:00 pm
Where
Metro Deaf School, 1125 Energy Park Dr, Saint Paul, MN 55108
Workshop Presenters
Arkady Belozovsky earned a Bachelor's and Master's degrees as well as three professional certificates from the Rochester Institute of Technology (RIT). He went on to teach ASL/Deaf Studies and Interpreting at the National Technical Institute for the Deaf (NTID) at RIT. He also taught at the University of New Hampshire at Manchester (UNHM) and served as the Co-Director of UNHM's Deaf Studies program. Arkady was the first full-time Deaf faculty member at Brown University. He has been in the teaching field for a total of 16 years and also has an American Sign Language Teachers Association (ASLTA)-Professional Certificate. Currently working as a full-time self-employed freelance Certified Deaf Interpreter (CDI) and CLIP-R (legal) for 27 years, Arkady has traveled the world presenting on topics that include the immigrant experience, various topics in interpreting, and Deaf history & culture. Arkady also served as the After Hours Emergency Referral and CART Services coordinator for the Massachusetts Commission for the Deaf and Hard of Hearing (MCDHH) for 2 years. Three years ago, he began interpreting emergency press conferences for the Rhode Island Emergency Management Agency. 
Christine West is a staff interpreter at the  Massachusetts Commission for the Deaf and Hard of Hearing in Boston. Prior to that, Christine was both a contract and staff interpreter at the Rhode  Island Commission on the Deaf and Hard of  Hearing in Providence. Christine received her generalist certifications (CI/CT) from RID in 2001.  She has also received specialist certifications in educational interpreting (Ed:K  12) and legal interpreting (SC:L). She has a B.A. degree in Deaf Studies from New York University and a M.A. degree in Deaf Education from San Diego State University. Currently, she is a graduate student at St. Catherine University in St.  Paul, Minnesota, where she is pursuing a Masters in Interpreting Studies and  Communication Equity. With a passion for emergency management interpreting,  Christine has undertaken recommended coursework for sign language interpreter strike teams through FEMA's Emergency Management Institute's Independent  Study Program. With completed coursework in the National Incident Management  System (NIMS), the Incident Command System (ICS), the National Response  Framework, NIMS Public Information System, NIMS Communication and Information Management, Civil Rights and FEMA Disaster Assistance, and other training topics. Christine was formerly a regular interpreter for both the state of  Rhode Island's Emergency Management Advisory Council (EMAC) meetings for the Rhode Island Office of the Lieutenant Governor and for emergency press conferences for the Rhode Island Office of the Governor and the Rhode Island Emergency Management Agency (RIEMA).
Course Description
Sign language interpreters are becoming more prominently featured in the media, such as in emergency press conferences. However, there have been inconsistencies in the quality of interpretation provided. This workshop will explore the use of best practices in utilizing Deaf-Hearing Interpreter teams for emergency press conferences. Topics will include: a look at trends in the media with the use of fake or unqualified interpreters; understanding statutory responsibilities to ensure emergency preparedness, response, and recovery efforts are fully accessible to deaf and hard of hearing individuals; benefits of using Deaf-Hearing Interpreter teams; establishing protocol for securing Certified Hearing Interpreter (CHI)/Certified Deaf Interpreter (CDI) team for all emergency press conferences; ensuring funds are available for interpreting services, lodging, food; interacting with government and emergency management officials; interacting with media personnel (camera operators, reporters); establishing camera shots to optimize sight lines; the use of facial expressions/eye gaze by the Deaf Interpreter; utilizing community allies and partner agencies to ensure compliance; public perception of the interpreter; implications for educating the public about language, culture, and the role of the interpreter in emergency press conferences. 
Educational Objectives
Participants will watch recorded samples of emergency press conferences 
Participants will engage in group discussions 
Participants will perform hands-on activities (such as interpreting mock press conferences)
Target Audience
Hearing and Deaf Interpreters
How to Register
Register at the RSVP link today. Registration for this event will close on January 10, 2020. 
Cost: Free
This workshop will be presented in ASL. If you require an accommodation, please make note of what accommodation you will need on the registration form.
All participants are expected to treat other attendees with the utmost respect, including respecting all of the attendees' time, space, ideas, and thoughts. They are also expected to treat everyone fairly and equally, regardless of race, sexual orientation, place of origin, political beliefs, sex, or age. MNCDHH will not tolerate harassment or discrimination of any kind. For questions, please email mncdhh.info@state.mn.us.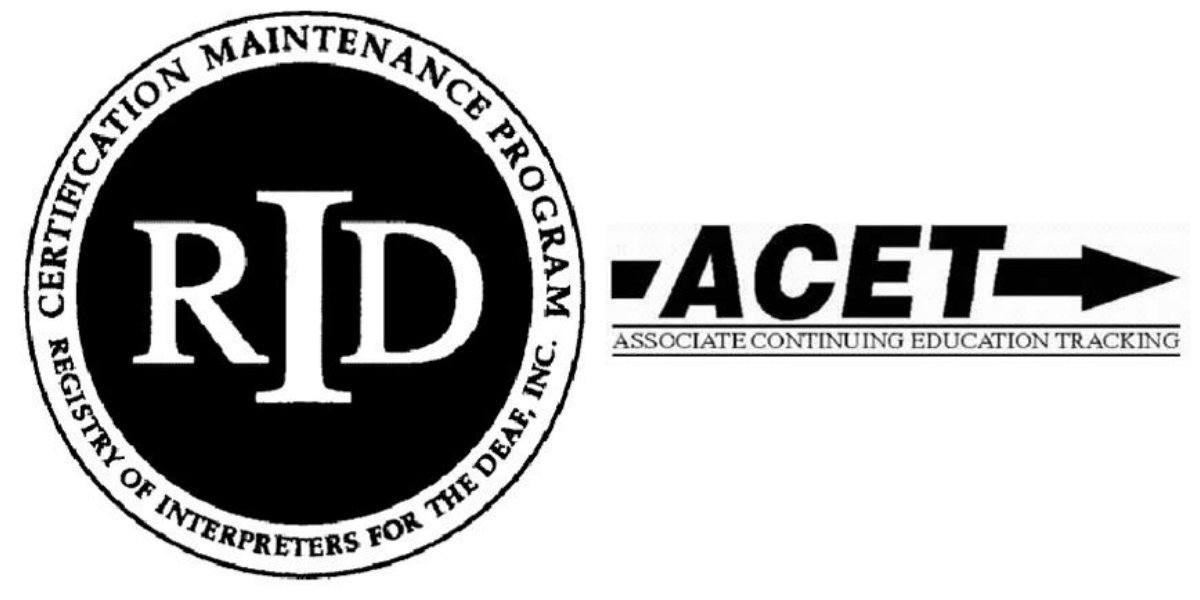 MRID is an Approved RID CMP Sponsor for continuing education activities. This professional studies program is offered for 0.6 CEUs at some Content Knowledge level.
A /deaf-commission/assets/Empowering%20Deaf-Hearing%20Interpreting%20teams%20in%20Emergency%20Television%20Broadcasts%20Flyer_tcm1063-406599.pdfprintable, accessible flyer (PDF) is available.