Collaborative Experience Conference, October Town Hall/Board and Staff Retreat, and more!
ASL version
If you are DeafBlind or prefer to watch the video in a slow-paced, high contrast format, watch the DeafBlind friendlier ASL version instead.
English version
Hello everyone! I am Darlene Zangara, Executive Director of the Minnesota Commission of the Deaf, DeafBlind & Hard of Hearing. I will describe myself. I am a white woman with blond hair, glasses, and wearing all black. Let's discuss some of the work the Commission did in October and November.
Collaborative Experience Conference
Over 300 people attended the 2022 Collaborative Experience Conference from November 3rd-5th. We had parents, teachers, professionals such as school counselors, VR counselors, interpreters, and others who work with deaf, deafblind, and hard of hearing students, age 0-21. I want to thank the presenters, the Collaborative Experience Conference planning committee, the sponsors, the vendors, and everyone who worked together to make this conference happen. We are thinking ahead to the next conference and plan for it to happen, in-person, sometime in 2024.
October Town Hall / Board and Staff Retreat
On October 20th, we had a town hall with members of the community. Thank you to everyone who attended and shared information about barriers they experience and ideas on how to break some of those barriers down. It is helpful to the board and staff to learn from community members about what is happening.
On October 21st and 22nd, there was a board and staff retreat. While we covered many topics, I will share a few examples in this update.
We discussed what work has already been done as well as what work needs to be done.
We reviewed how public policy works.
We spent a lot of time discussing language deprivation and language acquisition.
Over-the-counter hearing aids was discussed and it is clear consumers, audiologists, and hearing instrument dispensers need more information about how OTC will affect us all.
We also provided onboarding, or training, for board members. The training covered how the board operates, board member roles and responsibilities, and the beginnings of developing a strategic plan for Fiscal Year (FY) 24 and 25.
We plan to host additional town halls, statewide. I will announce more information when details are ready.
Staff
We have a new team member who started in October! Maya Larson is the new Administrative and Communications Specialist.
Katy Kelley-Rademacher left for an exciting new job in November. We are sad to see her leave but we are happy to know that she will continue to use her talents and knowledge to help other organizations thrive.
We have a position open for a new Director of Business Operations. The job posting is open until December 27. Please share the job announcement with anyone you think would be a good fit!
Elections
Once again, Minnesota hosted an ASL Hotline for voters! The Commission partnered with the Office of the Minnesota Secretary of State to provide this service for deaf, deafblind, and hard of hearing Minnesotans. The hotline was staffed by Patrick Vellia, Keenan Gao, Jessalyn Akerman-Frank, Jer Loudenback, Migdalia Rogers, and Lilly Steinbruckner.
In addition to the hotline, the voting team, including Pamela Burry, provided several workshops to increase voter engagement, including an event in Hibbing and an event at the Minnesota State Academy for the Deaf (MSAD) in Faribault.
We also hosted an accessible voting machine event in partnership with Dakota County, Hennepin County, and Ramsey County. Members of the DeafBlind community had an opportunity to try three different kinds of accessible voting machines.
Thank you to Jessalyn and her team for advocating for accessible information about the voting process and our rights to vote.
Speaking DeafBlind Group
Alicia Lane had a meeting with the members of the Minnesota Speaking DeafBlind group, where they discussed hearing aid affordability, accessible Rx labels, and more. The Speaking DeafBlind group provides resources and community support to the unserved and underserved adults and family members who are Speaking DeafBlind (SDB).
If you would like the Commission to present to your group or community organization, please contact me and we can make plans. We are a resource on many topics, including legislation and policy, how to successfully advocate, and more.
MSAD Transition Fair
Anne Sittner Anderson and I went to Faribault to participate in the Minnesota State Academy of the Deaf's Transition Fair for students who will soon graduate from high school. It was a wonderful experience to share information with students and we look forward to them becoming future advocates!
Photo Slideshow
Here are some photos to share from our recent work.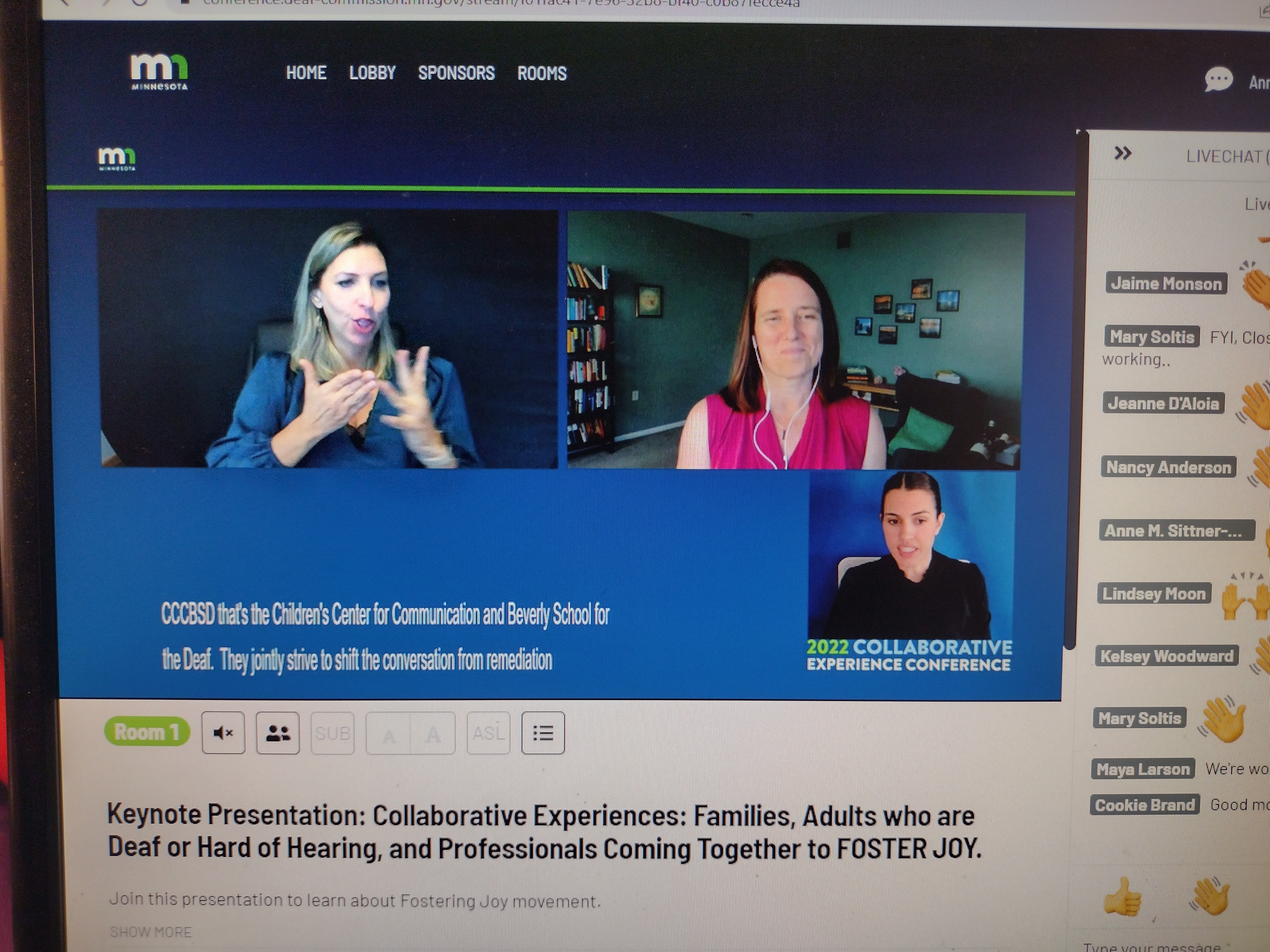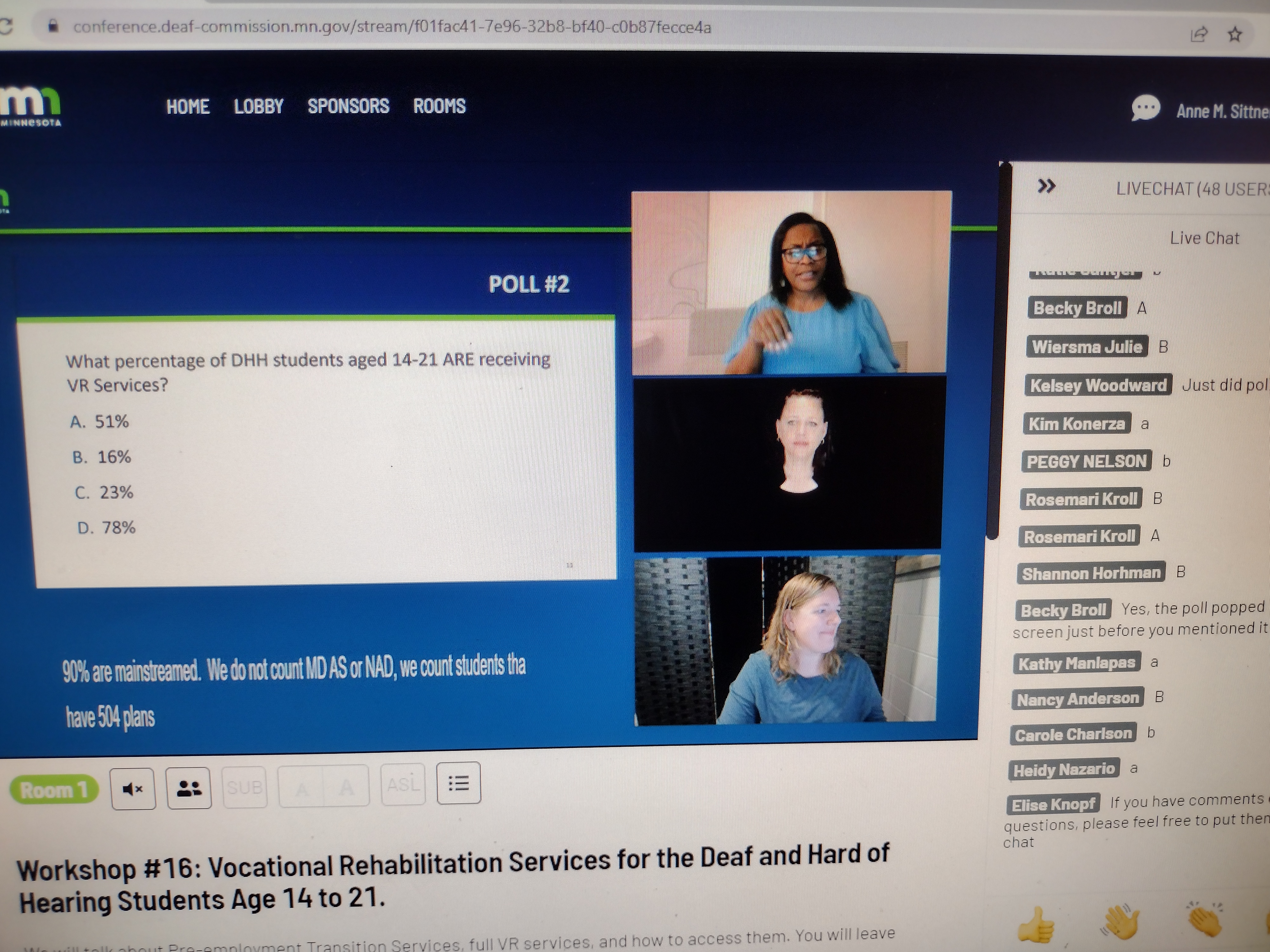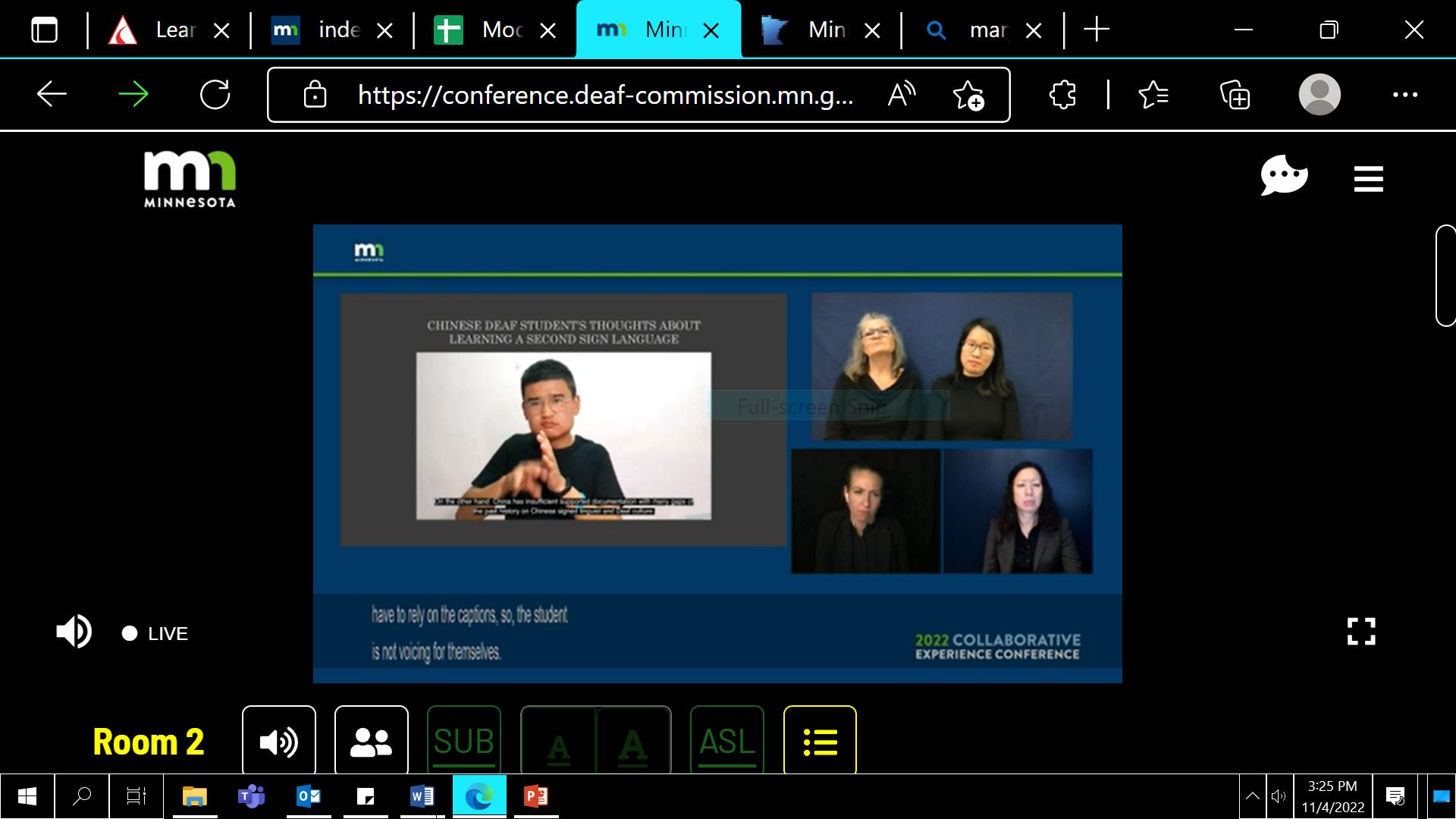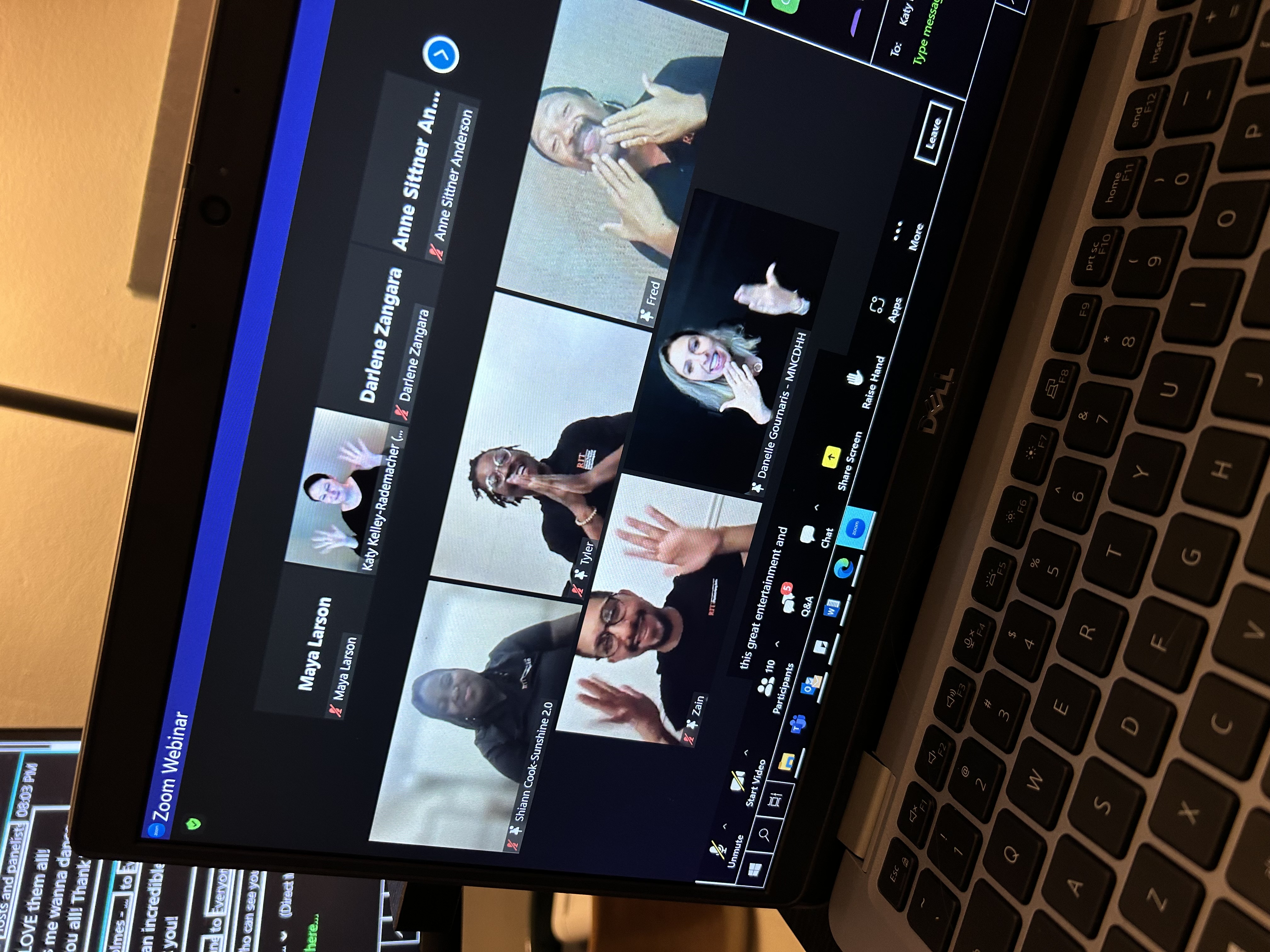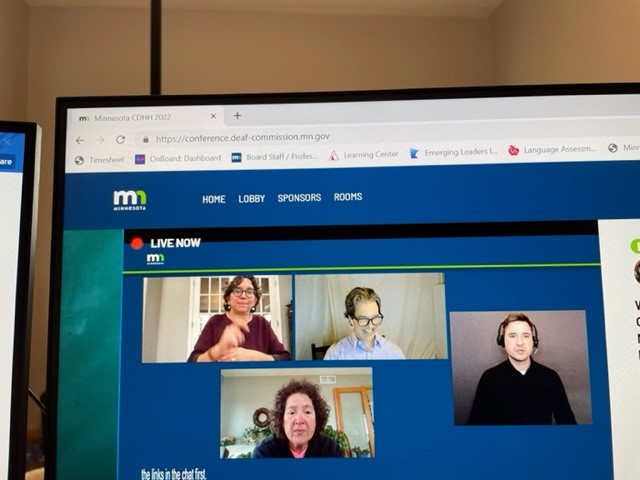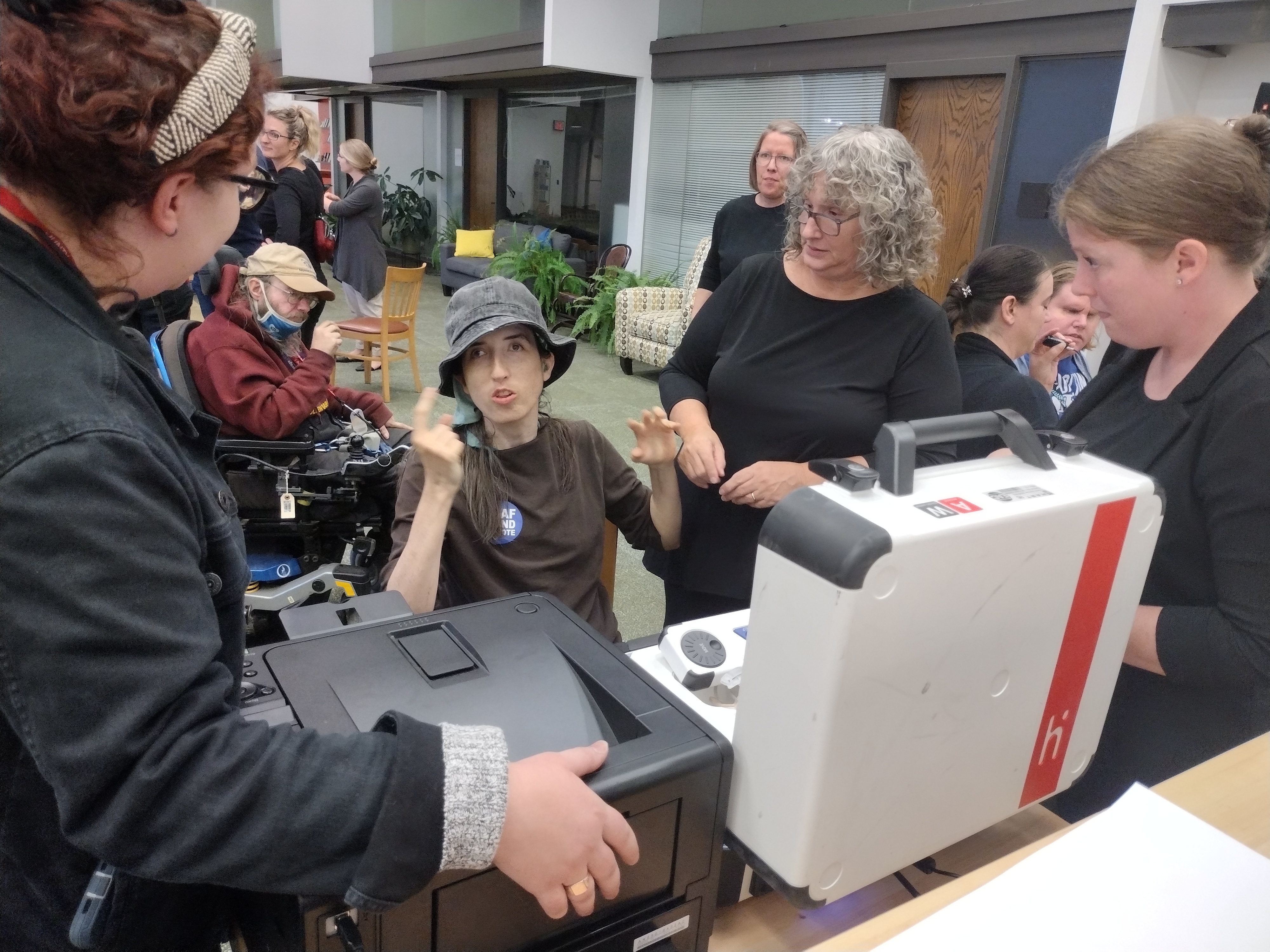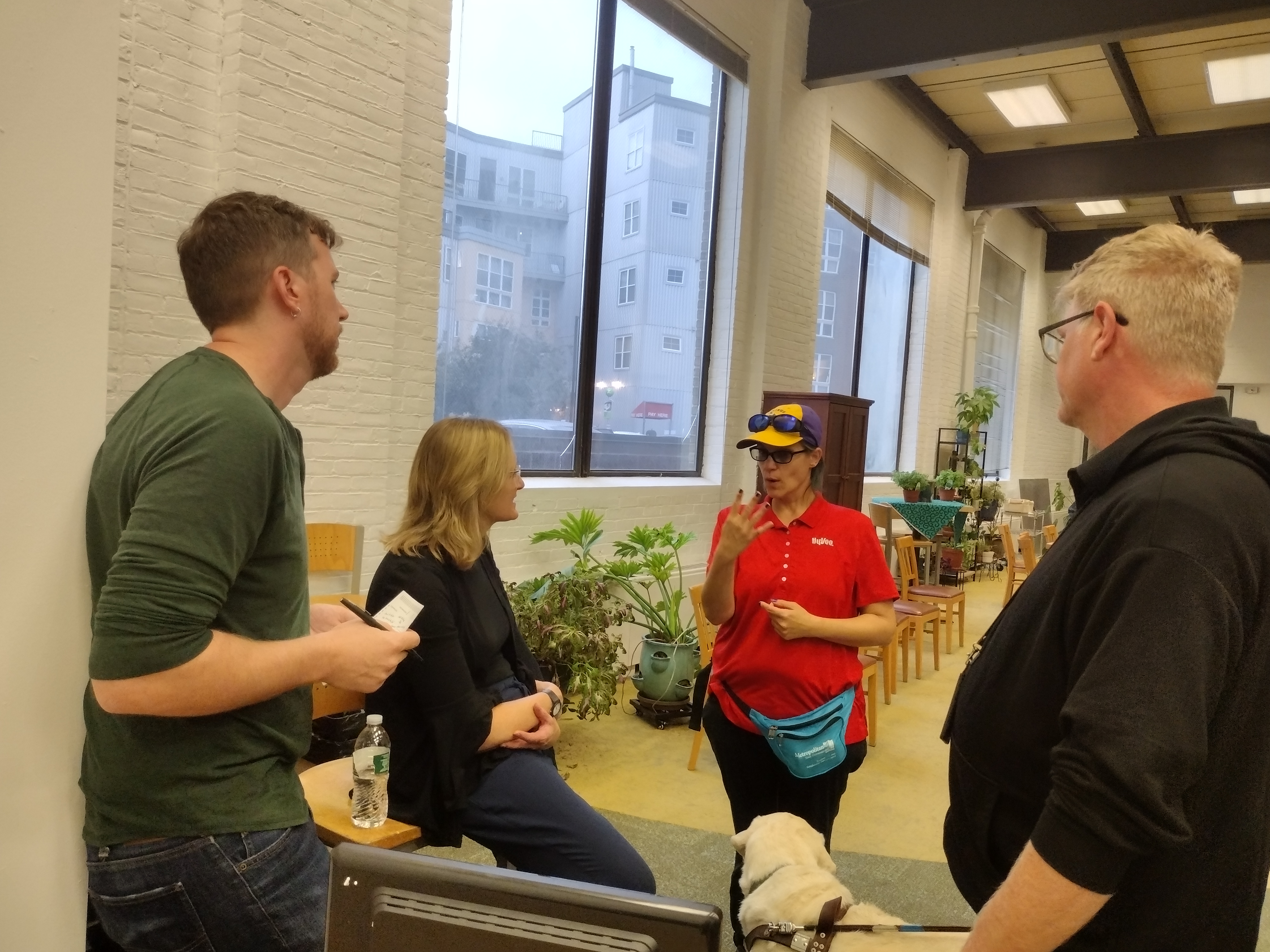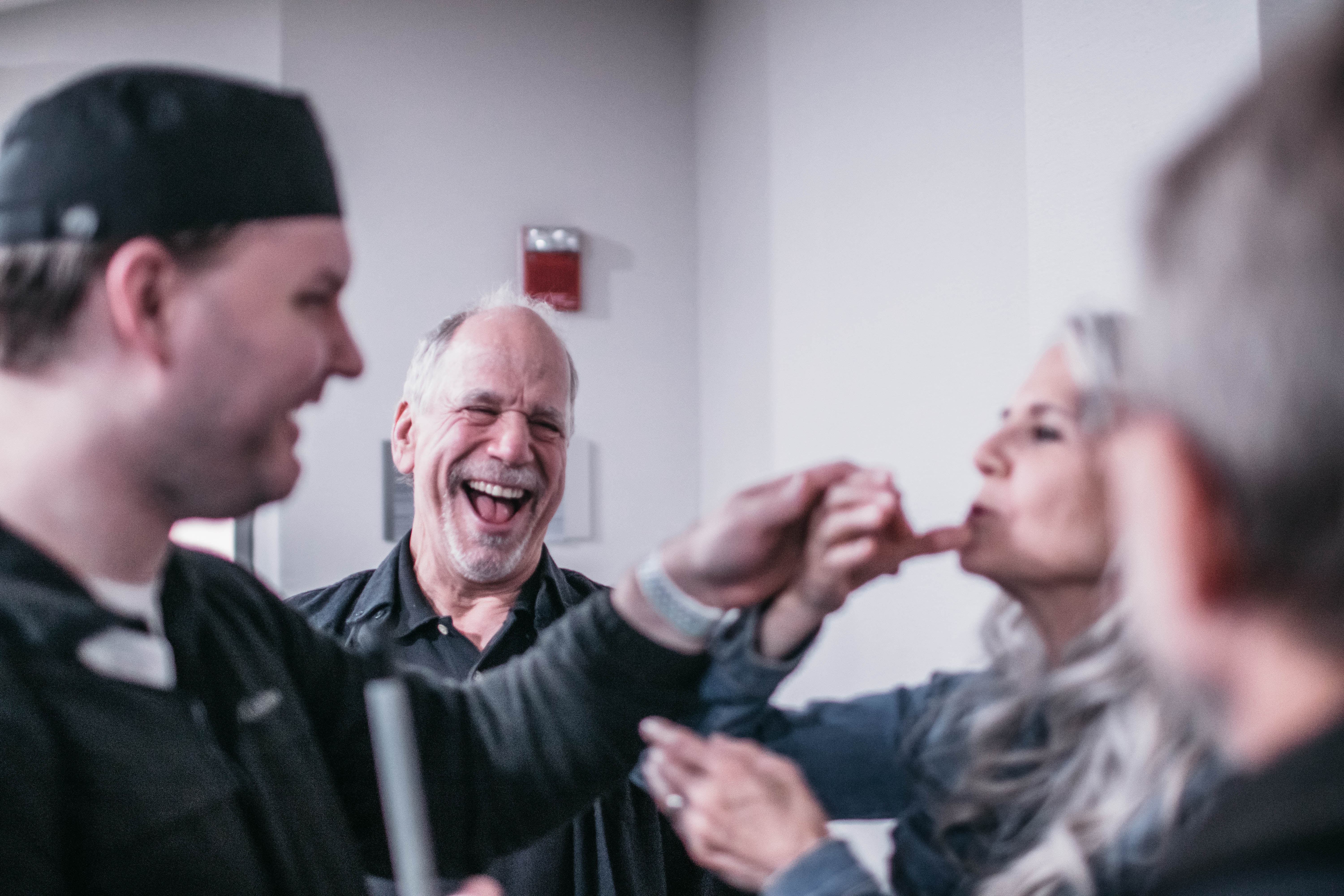 (Riss Leitzke Photography)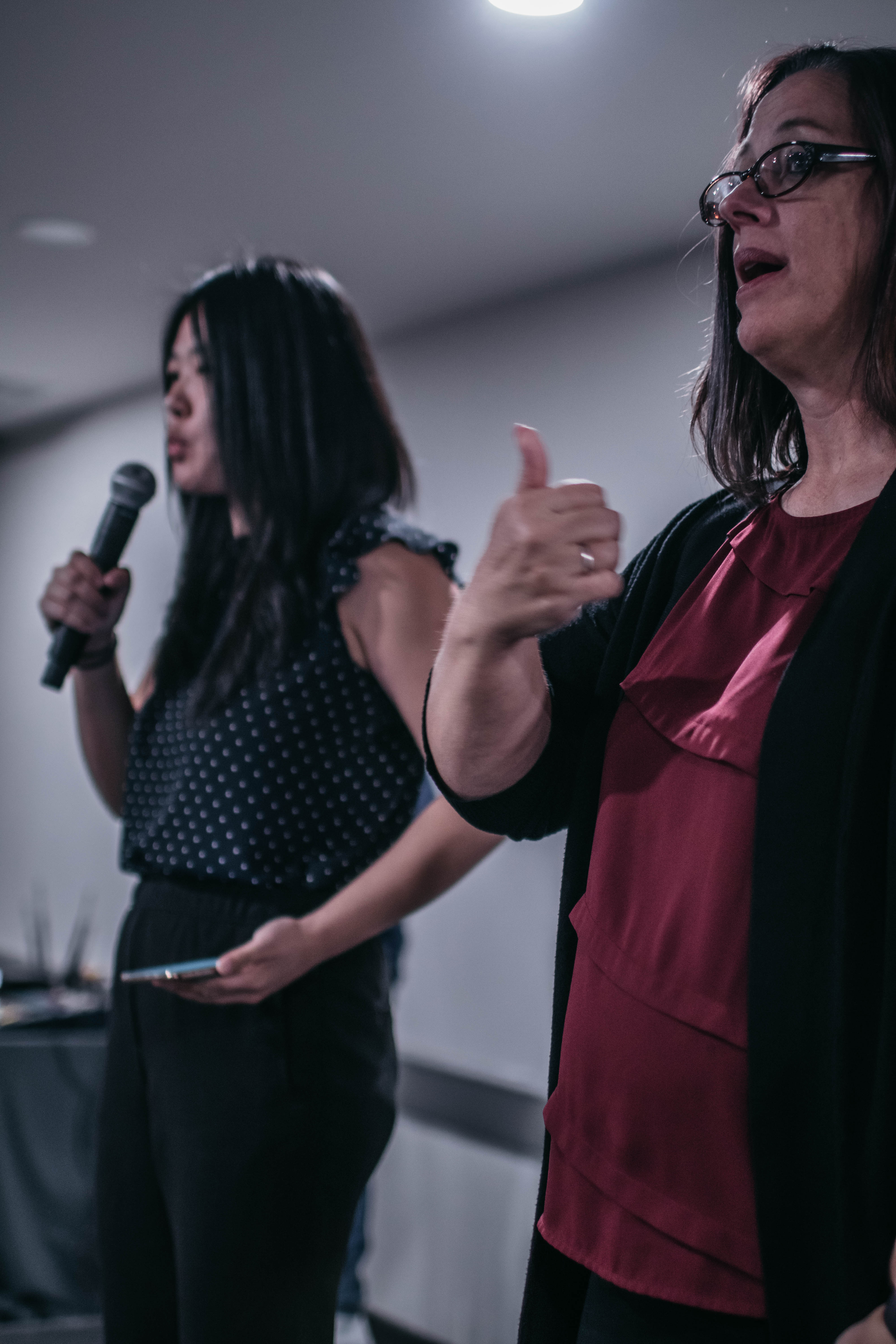 (Riss Leitzke Photography)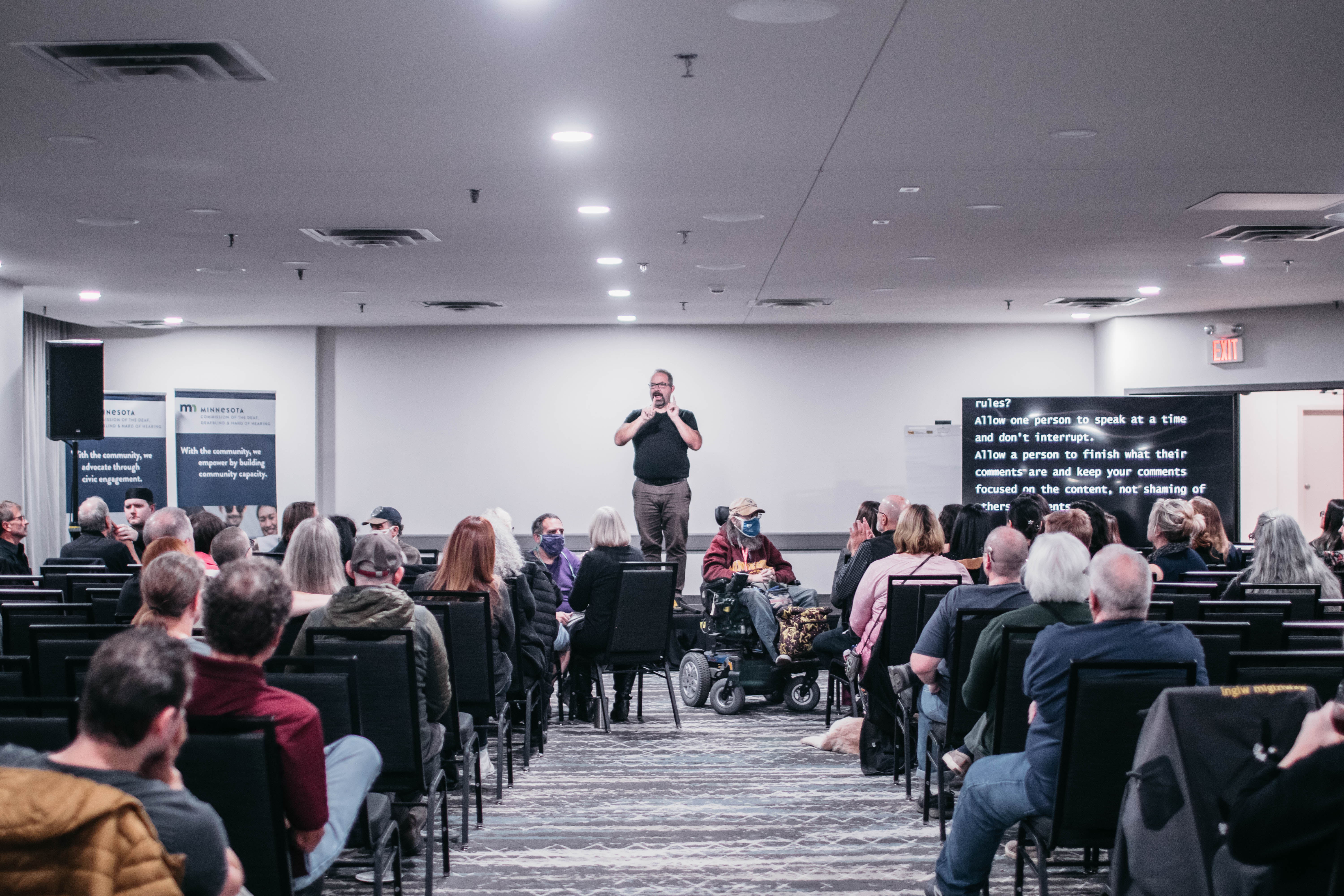 (Riss Leitzke Photography)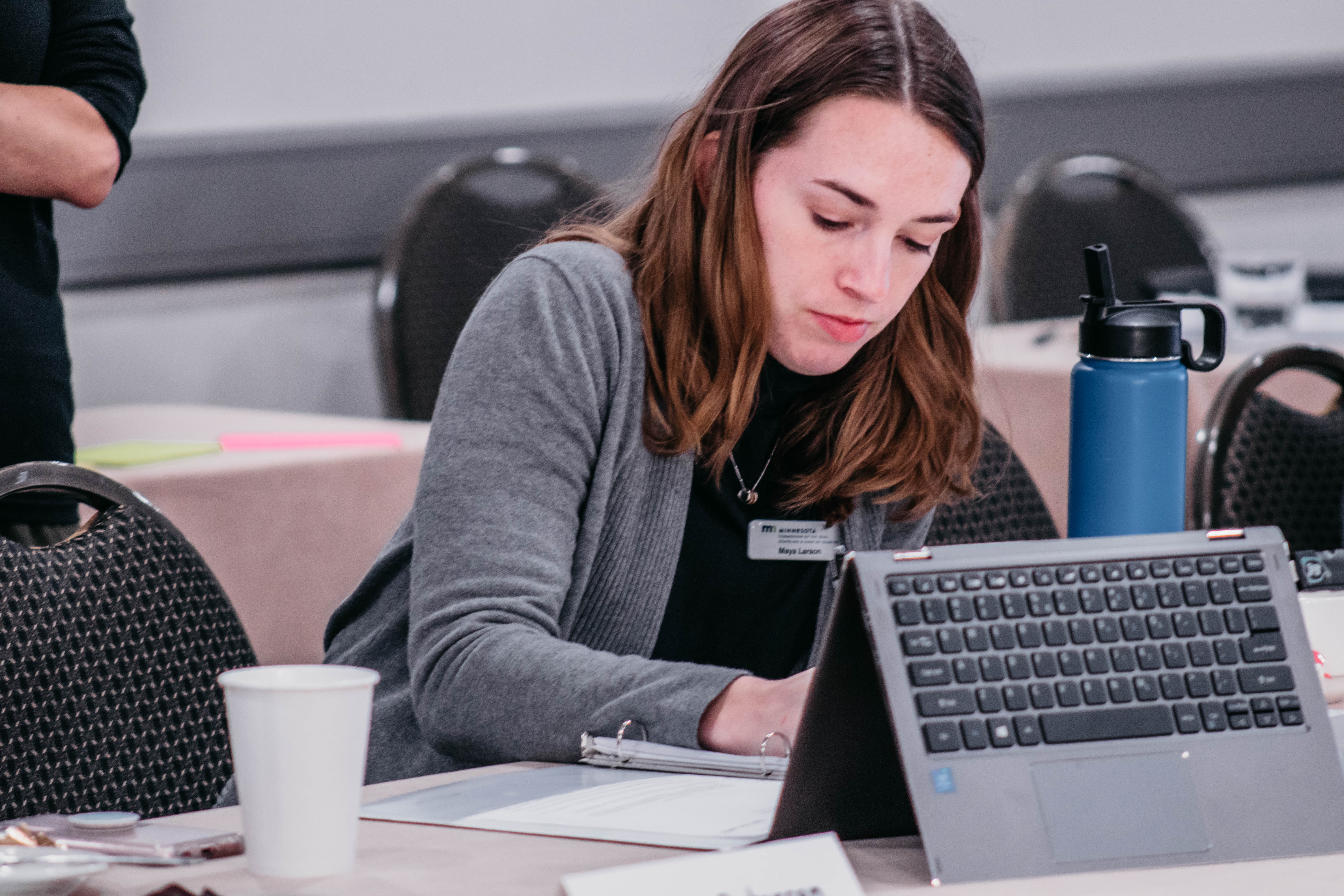 (Riss Leitzke Photography)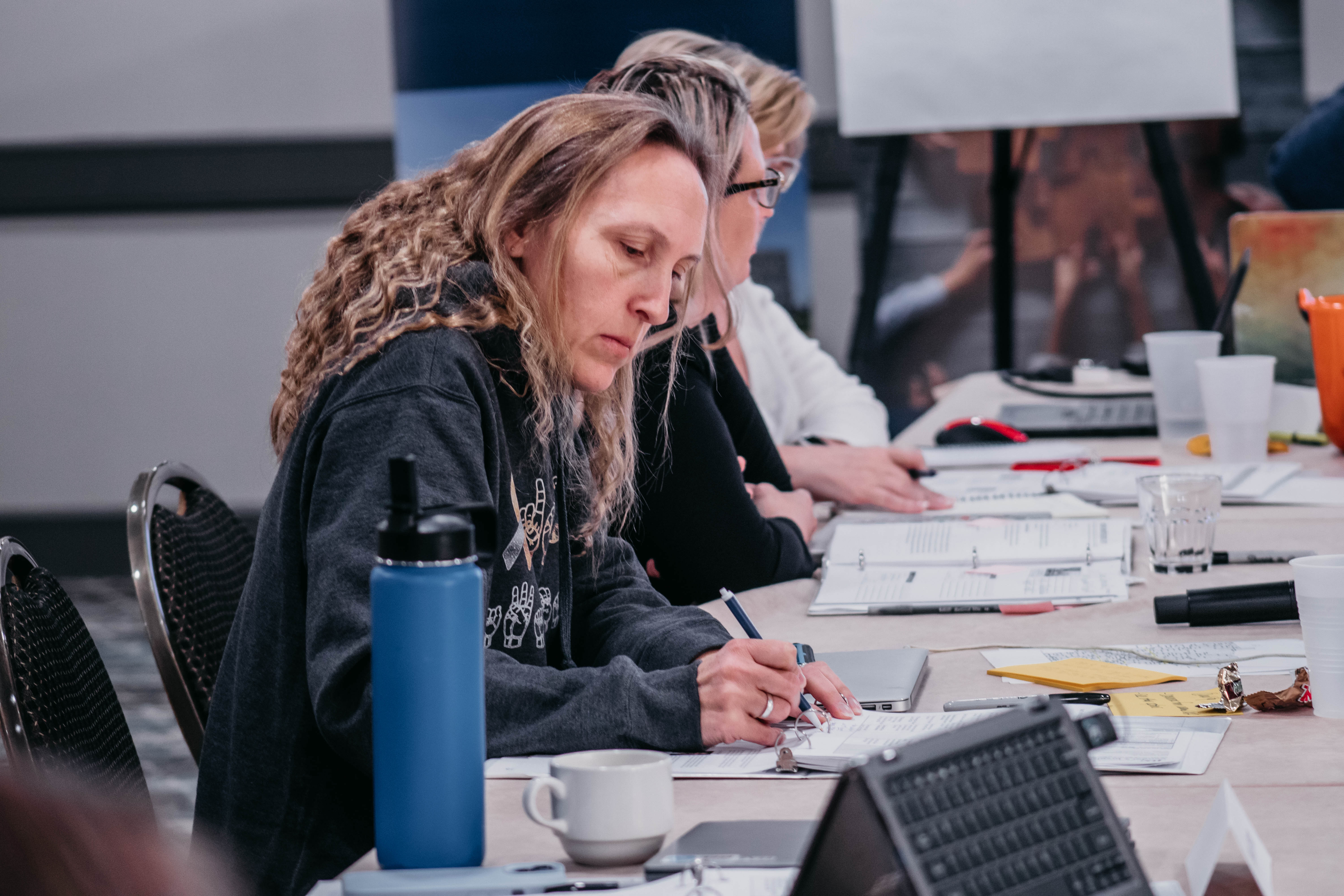 (Riss Leitzke Photography)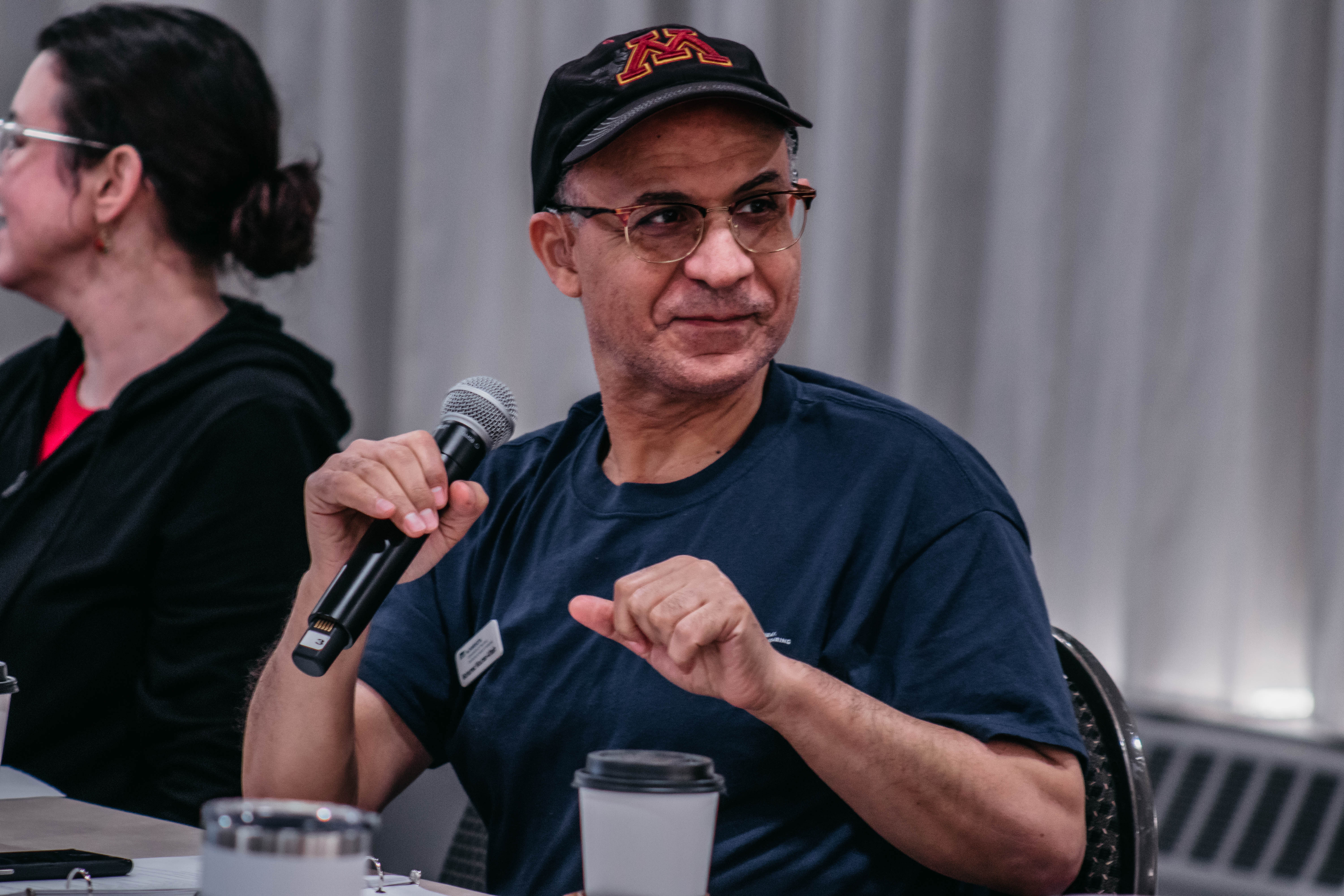 (Riss Leitzke Photography)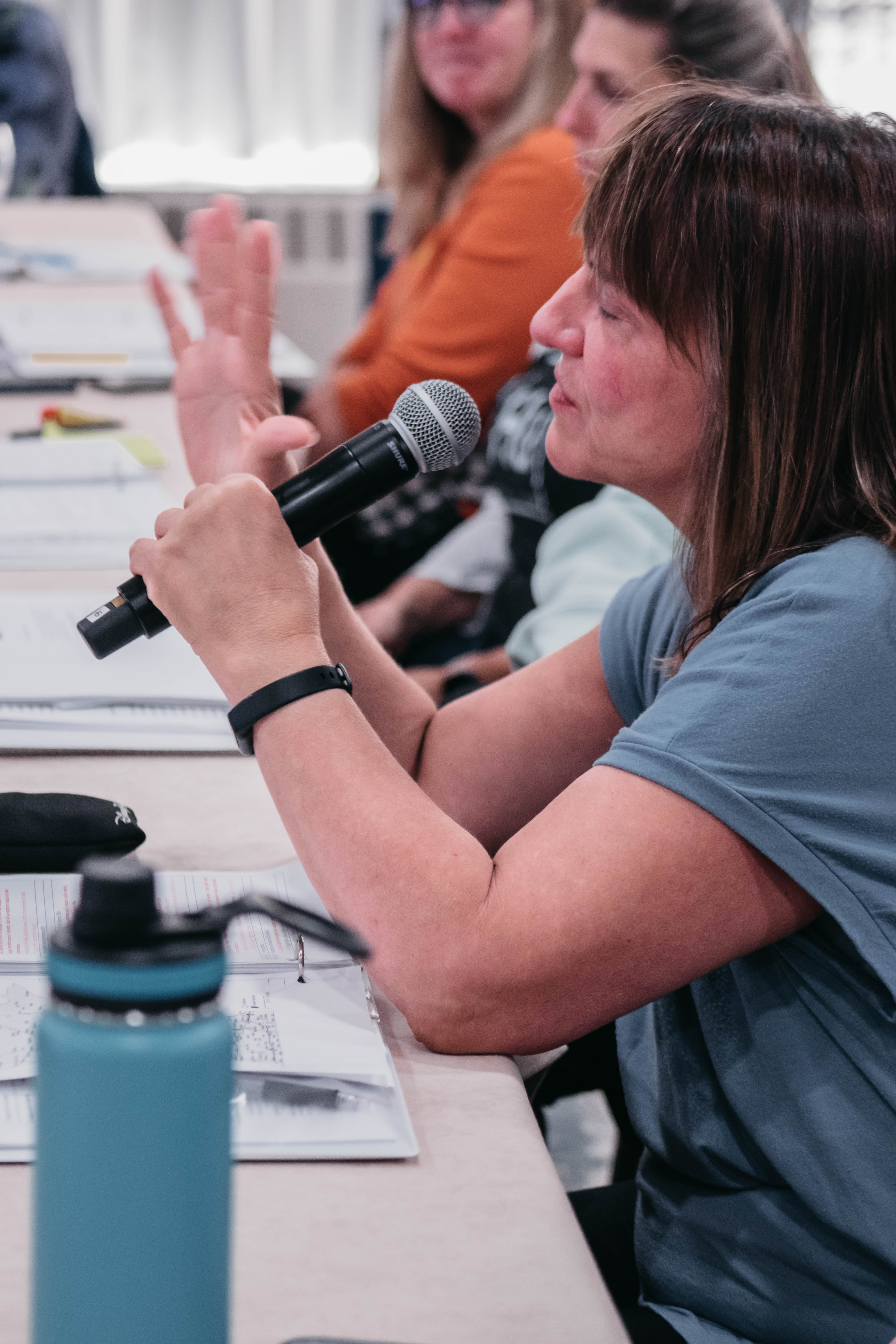 (Riss Leitzke Photography)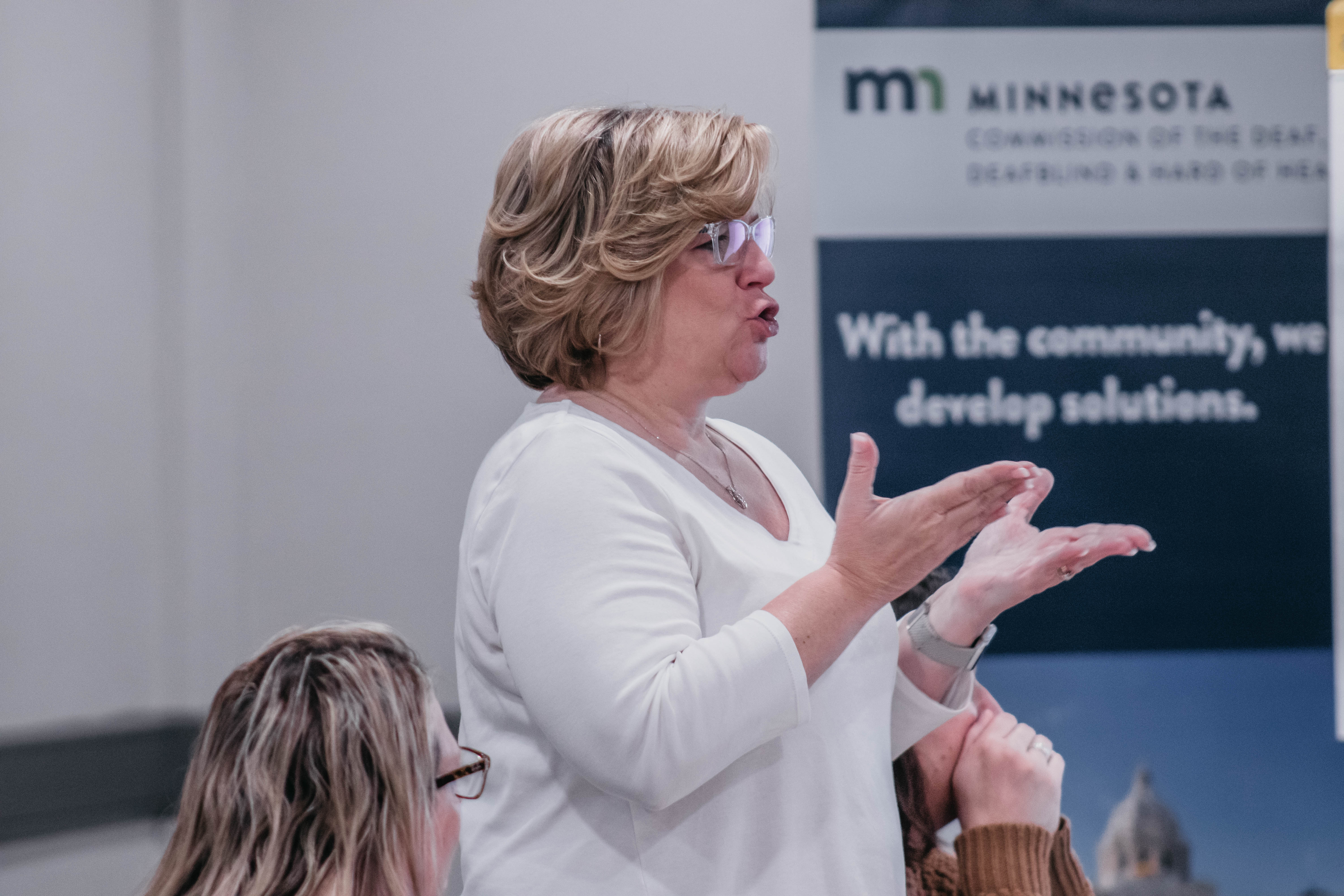 (Riss Leitzke Photography)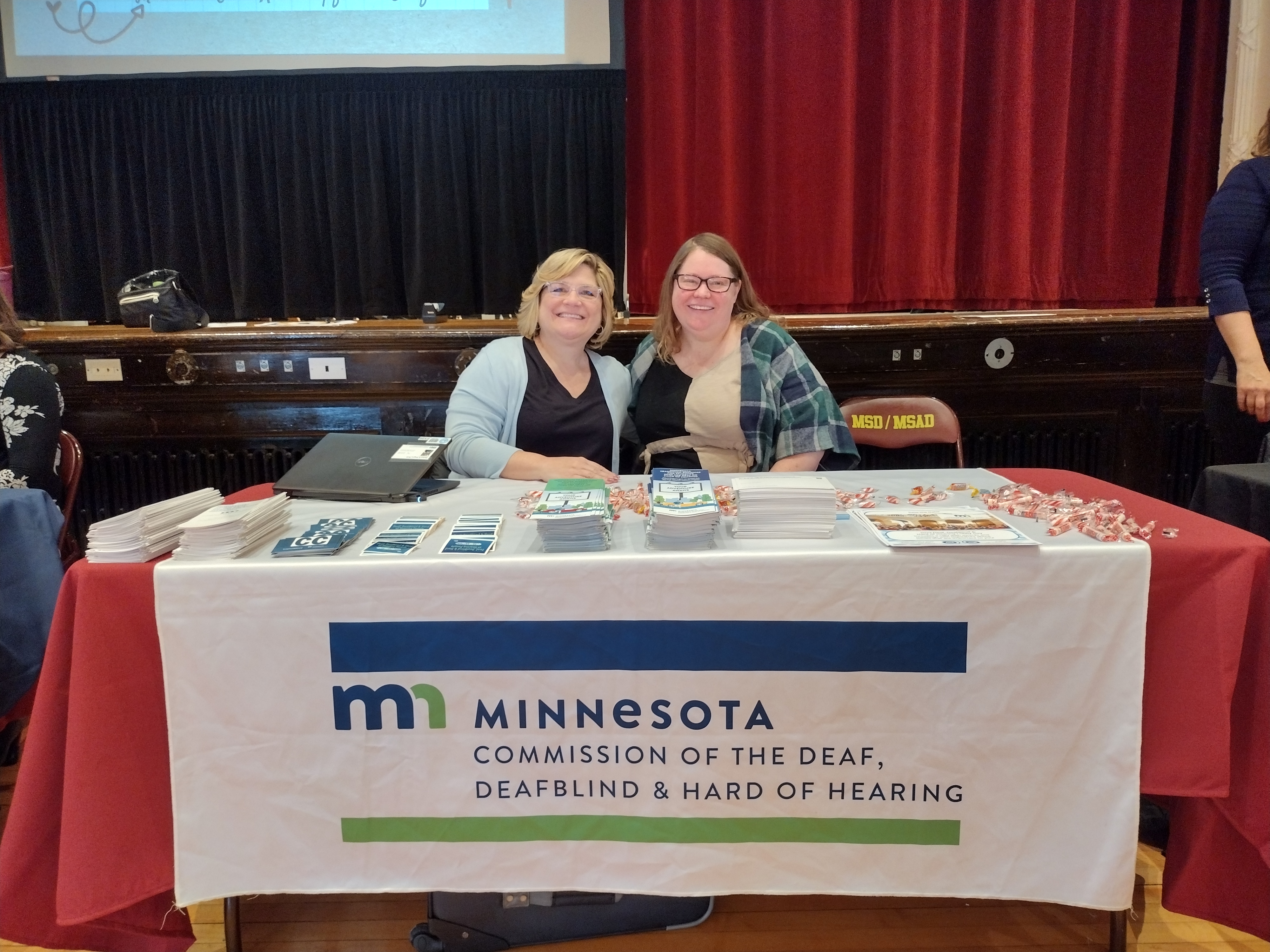 Suggestions?
I will send out another update next month. Please let me know if there is any information you would like me to share in a future update. You can contact me by email, darlene.g.zangara@state.mn.us. Thank you!
Credits
The Minnesota Commission of the Deaf, DeafBlind & Hard of Hearing thanks:
Dr. Darlene G. Zangara, Executive Director
Patty McCutcheon for voiceover.
Keystone Interpreting Solutions for film production.