Did you know Minnesota has deaf and hard of hearing election judges? We do! Please join MNCDHH for an evening with a few of the individuals who have served as election judges. They will share their experiences with the process and accessibility. 
Steve Simon, Minnesota Secretary of State, will join us at 7:00 pm and share information on the Office of the Minnesota Secretary of State's endorsement of inclusion for election judges who are deaf, deafblind, or hard of hearing. 
There will be a Q&A at the end. 
Moderated by Jessalyn Akerman-Frank, director of community and civic engagement at MNCDHH. 
Intended audience
Anyone, including Minnesota's deaf, deafblind, and hard of hearing community, who is interested in learning more about serving as an election judge in Minnesota. 
When
Monday, August 22, 2022, from 6:00 - 7:30 pm
Accommodations
ASL interpreters and CART provided. For additional accommodations, please email mncdhh.info@state.mn.us.
Registration
Register to attend (or just show up a few minutes before the webinar begins).
Calling in via phone is an option if preferred. Please register to attend. After registering, you will receive a confirmation via email. The confirmation will include information on how to call in by phone.
About Steve Simon, Minnesota Secretary of State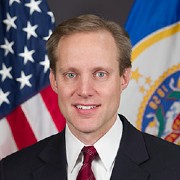 Steve Simon is Minnesota's 22nd Secretary of State. He was sworn into office on January 5, 2015, and as Minnesota's chief elections administrator pledged in his inaugural address to "work with anyone, of any political affiliation, from any part of our state" to protect, defend, and strengthen the right to vote in Minnesota.
As Secretary of State, he partners with township, city, and county officials to organize elections on behalf of Minnesota's nearly four million eligible voters, and to ensure that the election system is fair.
About the panelists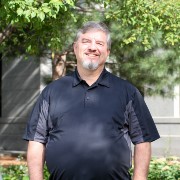 Emory K. Dively
Emory Kevin is the current co-pastor of Deaf Life Church, serving a DeafBlind congregation, and communities in St. Paul, Faribault, and Rochester since 1997. He has served as an election judge for Ramsey County in the past. He also serves as a treasurer for both the Minnesota DeafBlind Association (MDBA) and Minnesota Association of Deaf Citizens (MADC). Emory is a former MADC president. He is also the president of the World Deaf Assemblies of God Fellowship. Mark Ritchie, then Minnesota Secretary of State, awarded Emory with the 2009 National Association of Secretaries of State Medallion Award for his enthusiastic work on voting and civic engagement. Emory has traveled internationally to over 27 countries. His favorite things about traveling are trying new food, learning different signed languages, and making new friends. Emory and his wife have four grandchildren.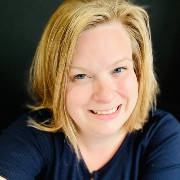 Kelsey Dahl
Kelsey Dahl is a native Deaf Minnesotan, who grew up in Golden Valley and New Hope of Hennepin county. She currently lives in Athens township but Athens township doesn't have a postal office; that's why it's been listed as Isanti in Isanti County since April 2016.  She is currently working for the State of Minnesota under Minnesota State-Operated Community Services (MSOCS) Direct care and community-based treatment in Washington County as Behavioral Modification Assistant part-time. Serving as Treasurer for MADC (Minnesota Association for Deaf Citizens) and Vice President for Charles Thompson Memorial Hall. Kelsey does a lot of volunteering work within in Deaf/Hard of hearing/DeafBlind community.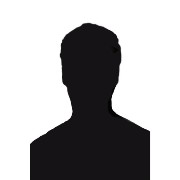 Karla Sand
Karla V. Sand is a retired human resource professional. In the past, she has served as a full-day election judge and currently serves as a half-day election judge. She has hearing loss and wears hearing aids as well as glasses. She is an active political advocate for seniors and people with disabilities. She is a member of Healthcare for All Minnesota, Gray Panthers MN, Elder Justice for All, Age-Friendly Ramsey County, and serves on several environmental issues committees.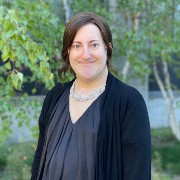 Lilly Steinbruckner
Phillina Lilly Steinbruckner was born and raised in Minnesota. She graduated from Minnesota North Star Academy (currently Metro Deaf School). During this time, Lilly joined junior and senior students traveling to Paris, where she learned about their food, culture, and people. It gave her a rich experience to understand diversity. Lilly attended Minneapolis Community and Technical College for Liberal Arts in Political Science and she also completed Certified Massage Therapy from Aveda Institute of Minneapolis.