In this panel discussion, panelists will share their journey with hearing loss and provide an overview of barriers they experience and the accommodations they prefer for various situations. Panelists will also describe systemic changes they would like to see in the future regarding employment, human services, and communication access. Authentic Diversity, Equity, Inclusion, and Accessibility (DEIA) includes people who are hard of hearing.
Moderated by Andrea Riffe and Keenan Gao.
The Minnesota Department of Human Services, Deaf and Hard of Hearing Services Division (DHHSD) will briefly discuss the services they provide, including mental health services, providing information and resources, advocating for and navigating communication access needs, and finding appropriate assistive technology.
Intended audience
State of Minnesota employees, hiring entities, and anyone who is interested in learning more about life experience for individuals who are hard of hearing, either from early childhood or as they age.
When
Wednesday, August 3, 2022 from 6:00 - 7:30 pm
Accommodations
ASL interpreters and CART provided. For additional accommodations, please email mncdhh.info@state.mn.us at least 5 business days in advance.
Registration
Register to attend (or just show up a few minutes before the webinar begins).
Calling in via phone is an option if preferred. Please register to attend. After registering, you will receive a confirmation via email. The confirmation will include information on how to call in by phone.
About the panelists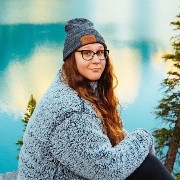 Sophia Barr
Sophia Barr is a graduate student studying rehabilitation counseling. She was diagnosed at the age of three. she is profoundly deaf in her right ear and has a severe hearing loss in her left ear. She moved from Wisconsin to Minnesota in 2018. Her day job role is administrator assistant and deaf and hard of hearing guide at MN Hands and Voices and her evening job is quality inspector at Arch. Sophia enjoys spending her free time hiking with her dog, traveling, painting, kayaking, and spending time with friends and family.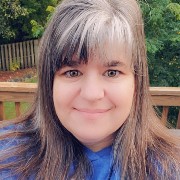 Jen Edwards
Jen is 49 years old. She was born in New York and moved to Minnesota at age four. She currently lives in Rosemount with her husband, 17-year-old daughter (who is also hard of hearing), and their two dogs. She has worked for U.S. Bank in Public Finance for the past 28 years, and she loves her job. She enjoys spending time with her family, playing with her dogs, volunteering for Minnesota Basset Rescue, and hanging out with friends.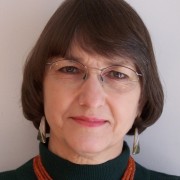 Monique Hammond
Monique Hammond is a registered pharmacist. She graduated with high distinction from the University of Minnesota, College of Pharmacy. She describes herself as hard-of-hearing. Monique entered the World of Hearing Loss when she suddenly went deaf in her left ear in a matter of 4 hours. This life-changing experience contributed to the premature end of her hospital pharmacy job. Her life mission is to "Keep People of All Ages Hearing Better and Longer." Monique is a public speaker and educator. She focuses especially on Noise-induced Hearing Loss Prevention. As Vice President of Loop Minnesota, Monique advocates for equitable access to communication for those with hearing loss. She educates on hearing loops and telecoils as well as on other assistive technologies. She is a member and Past President of HLAA TC and served two terms with the MNCDHH. Read her blogs on her website hearing-loss-talk.com and at loopminnesota.org.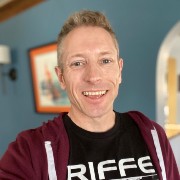 Shaun Riffe
Shaun Riffe grew up in North Dakota and currently lives in St. Paul, MN with his wife Andrea and youngest son Asher. Shaun enjoys photography, camping, brewing beer, and traveling with his family. Shaun and his wife are active foster parents and advocates for system improvements to child protection services. Shaun served for 25 years in the Army serving both enlisted and as an Engineering Officer. After his active-duty service, Shaun started a hauling business with a focus on employing Veterans. Shaun continues to serve Veterans as a Development Officer at MACV. Shaun finds value in his unique opportunity to share a Veteran's story and connecting his community to supporting Veterans issues. He is also an active member of his local VFW.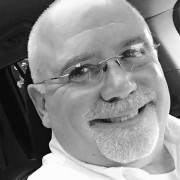 Mark Zangara
Mark learned ASL as an undergraduate and continued to Gallaudet blending his ASL and psychology degree into a Masters in Counseling for the Deaf. He has been a Licensed Professional Counselor since his graduation. He worked at the School for the Deaf in Ohio as their mental health counselor for 14 years. Since moving to Minnesota, Mark has been teaching American Sign Language & Deaf culture at the High School level. His wife of 32 years and her family are Deaf, so he signs all the time.