Come and attend a panel on Minnesota's LGBTQ+ community members who also happen to be deaf, deafblind, and hard of hearing. Panelists will cover their personal identity journey and their quest for Diversity, Equity, Inclusion, and Accessibility (DEIA). Audience members will have an opportunity to ask questions. Moderated by Lilly Steinbruckner and Jer Loudenback, MNCDHH outreach & civic engagement specialists.
The Minnesota Department of Human Services, Deaf and Hard of Hearing Services Division (DHHSD) will briefly discuss the services they provide, including mental health services with LGBTQI+ allied therapists, providing information and resources, advocating for and navigating communication access needs, and finding appropriate assistive technology.
Resources from community organizations will also be shared.
Intended audience
State of Minnesota employees, hiring entities, and anyone who is interested in learning more about LGBTQ+ in the Deaf, DeafBlind & Hard of Hearing community.
When
Thursday, July 14, 2022 from 6:00 - 8:00 pm
Accommodations
Panelists will present in either American Sign Language or English voicing. ASL interpreters and CART provided.
Registration
Register to attend (or just show up a few minutes before the webinar begins).
Calling in via phone is an option if preferred. Please register to attend. After registering, you will receive a confirmation via email. The confirmation will include information on how to call in by phone.
About the panelists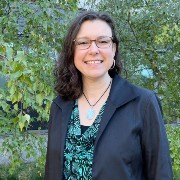 Alicia Lane-Outlaw
As government relations director for the Minnesota Commission of the Deaf, DeafBlind & Hard of Hearing, Alicia Lane-Outlaw advocates for systemic change through Minnesota's legislation and public policy. She has been public about her identity since 2002, and in 2006 she married another woman. They are now raising the daughter they conceived in 2008. Alicia has also served on boards such as the National Association of the Deaf and the Minnesota Association of Deaf Citizens, often with no or only one other person openly identifying as a member of the LGBTQIA+ community.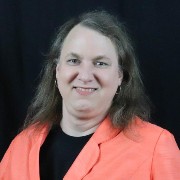 Anna Dudda
Anna Dudda is a Deaf transgender immigrant from Germany. She grew up in the Twin Cities area, and currently lives in Saint Paul, MN. She works as a Grants Manager at ASLIS and enjoys advocating for the rights of marginalized communities through systemic change. She has spoken on a variety of topics, such as disability inclusion, LGBT+ experiences, and a discussion of anthropology in science fiction. For fun, she reads science fiction and putters in the garden.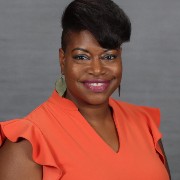 Cookie J. Brand
Cookie J. Brand (she/her) is a BlackDeaf Pansexual woman who was born and raised in Aurora, IL. After graduating from the Illinois School for the Deaf, Cookie went on to Gallaudet and earned her Psychology degree. Cookie is also a Returned Peace Corps Volunteer where she taught deaf children in Kenya, East Africa for two years. After establishing a support group for deaf Kenyan girls; Cookie found a love for supporting people as whole persons.   Cookie had always questioned her sexuality for several years and after her divorce, she discovered her identity. Currently, Cookie is a mother,  a school counselor, a still-life photographer and president of the St. Paul & Minneapolis Black Deaf Advocates. Since officially coming out in 2020, she has felt intuned with her true self.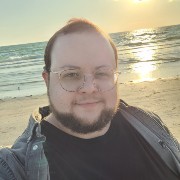 Eric Van Dam
Eric is a 29 year old Deaf trans masculine person (they/them) with other "invisible" disabilities. They have attended Rochester Institute of Technology (in NY) for biochemistry and are currently enrolled at the University of Minnesota, studying Family Social Sciences with a goal of social work licensure. They have worked in multiple industries, including science and healthcare, but primarily human services. They are joining this panel to convey their experiences as a Deaf trans person in the workforce.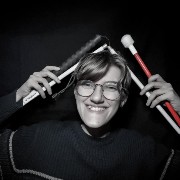 Riss Leitzke
Riss Leitzke is a DeafBlind person and currently working at Wilderness Inquiry as a program coordinator. Riss's pronouns are they/them/their. They love outdoor activities, photography, baking, hanging out with friends and family, and exploring places. They are passionate about connecting with people and nature - their goal is to break the barriers in the wilderness. Accessibility is their top priority for the Deaf, Hard of Hearing, and DeafBlind communities.