ASL version
If you are DeafBlind or prefer to watch the video in a slow-paced, high contrast format, watch the DeafBlind friendly ASL version instead.
English version
On December 1, 2018, MNCDHH's Executive Director Mary Hartnett represented MNCDHH at a town hall meeting hosted by the Minnesota Association of Deaf Citizens (MADC). Mary shared information about MNCDHH's mission, goals, and accomplishments. She received several questions about legislation and funding accomplished by MNCDHH and advocates back in 2014 and 2015; a policy that requires employment supports be offered to workers who are deaf, deafblind and hard of hearing and funding for $1 million on an annual basis.
At the same time, MNCDHH and the Minnesota Employment Center (MEC) have been considering ways we should share information about what a difference employment supports make to deaf, deafblind, and hard of hearing youth and adults.
MEC is one of several grantee through the Minnesota Department of Economics and Employment Development (DEED). DEED is responsible for awarding the grants to entities who will carry out these employment supports work.
MNCDHH is grateful to MADC for hosting the town hall meeting, to the audience who asked great questions, and to community members for their great advocacy. This seems like a great time to share news about MEC's work in providing employment services to our community.
When people who are deaf, deafblind, and hard of hearing are in the workforce, they may work with employers and coworkers who are not sure how to communicate with them. Sometimes there are cultural differences that lead to misunderstandings and possible conflict. Sometimes the employee stays at the same job for years without knowing how they can advance to a higher position. This is where employment supports can help.
Trained employment specialists from organizations like MEC can provide resources and solutions. Examples include:
train co-workers and supervisors about communication strategies and tools,
resolve any misunderstandings between co-workers and supervisors, and
foster advancement in the workplace.
MEC has summary reports of their work in 2017 and 2018. In 2017, they expanded services beyond the Metro area, and they have offices in Duluth, Faribault, Moorhead, and St. Cloud. MEC not only supported individuals who are deaf, deafblind or hard od hearing but also worked closely with businesses, schools and other community partners throughout the state. They served 103 people under the grant in 2017 and 110 people under the grant in 2018.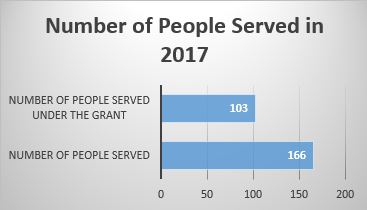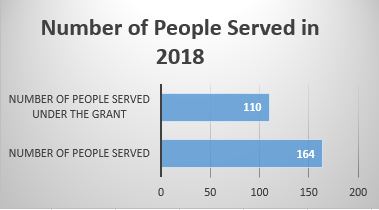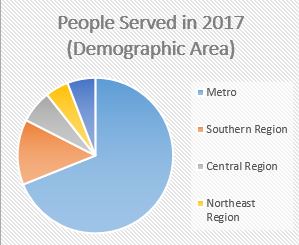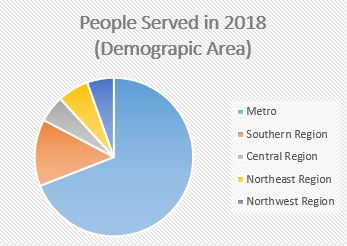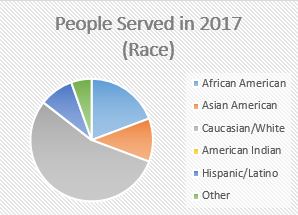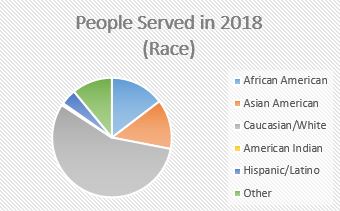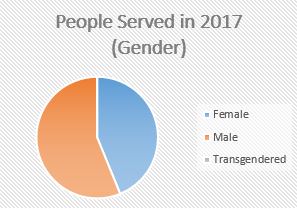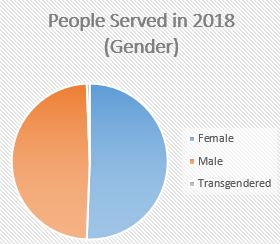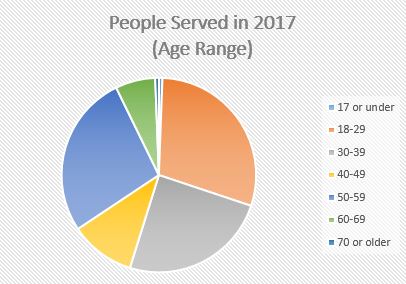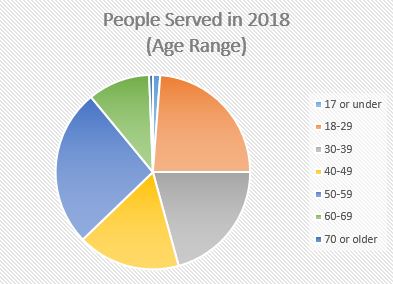 Here are a few success stories. All stories were provided by MEC and shared with permission.

Dustin has worked at the Walmart store in Roseville for over 3 years and has received follow up services from MEC. Here is a quote from Dustin, "Walmart has given me a great opportunity to learn and use my skills. My dream job is to be a Walmart store manager; I really admire the managers."
John was referred to MEC through Minnesota Vocational Rehabilitation in Mankato for job placement. MEC staff assisted John in getting a job at a juice bar doing light cleaning. As time went on, John's hours were cut due to the fluctuating needs of the business. Under the employment support grant, MEC was able to work with John to get him a second job at an assisted living facility with stable hours and a variety of tasks for him to learn and complete. John is happy at his new job and gets regular visits from MEC staff who touch base with John and his employer.
ARCH has at least 3 deaf employees, of which at least 2 received services from MEC. One employee is Susan Mahler, who works in their Financial Services department. Here is a quote from Twila from a supervisor's perspective, "It has been great to partner with MEC and I appreciate their support. Each person brings unique attributes and barriers, and MEC has been there all along to provide resources and education about working with Deaf employees. I often call on Susan's Occupational Communication Specialist (OCS) to relay new information to Susan to help ensure she gets the information quickly and has an opportunity to ask questions and seek clarification in return."
MEC is proud of the work they have done so far but there is so much more to do. Their services are available to you too. If you would like to contact them and receive employment supports, please contact Program Manager Sheila Ritter at sritter@rise.org.
Additional information