Welcome
We offer tools and training for employment and for helping seniors remain independent and active. As Minnesota's accessible reading source we also transcribe books and other materials into alternative formats, including audio and braille. We assist Minnesotans who are blind, DeafBlind, losing vision, or who have another disability that makes it difficult to read print.
We hope you find what you need here. We've also created a Tips for Using Our New Website page.
If you'd like to apply for services, learn more, or have more questions, just give us a call. You'll find contact information for all of our offices on our contact page, or you can call our main office at 651-539-2300.
Thanks for visiting.
What's New
The Right Talent, Right Now!
October is Disability Employment Awareness Month
Every year, people with disabilities make a significant contribution to our national economy. What's more, increasingly, employers are shedding outdated assumptions and recognizing the business case for tapping into the skills, experience and expertise that people with disabilities bring to the workplace. "The Right Talent, Right Now," is this year's theme for National Disability Employment Awareness Month. The Office of U.S. Department of Disability and Employment Policy says, "The 2019 NDEAM theme emphasizes the essential role people with disabilities play in America's economic success, especially in an era when historically low unemployment and global competition are creating a high demand for skilled talent."
Find resources, and learn what you can do to promote awareness at WhatCanYouDoCampaign.org.
SSB Signs Agreement With Other State Agencies to Streamline Services for Customers who Receive Waiver Services
On September 23, Director Jerde of State Services for the Blind and the directors of Vocational Rehabilitation Services (VRS) and the Disability Services Division of the Department of Human Services, signed an agreement to coordinate employment services for Minnesotans participating in a home or community based waiver program and who are interested in employment. The agreement, set out in a memorandum of understanding (MOU), lays out a framework for creating seamless employment services. The process for implementing this new agreement will be worked out in a year-long process which will include consumers, staff, providers, and more.
"We know how complicated it can sometimes be to navigate employment programs and find fulfilling work opportunities," said SSB's Director, Natasha Jerde, "our goal is to make the process is simpler, more transparent, and more efficient for all Minnesotans with disabilities who are seeking meaningful employment. Our aim is to help customers reach their employment goals faster, and with less frustration."
The terms of the MOU are specific to people on a home and community-based services waiver who want to pursue employment. It also provides clarifications related to work in a noncompetitive setting or at less than a minimum wage.
Read more about the MOU in this press release from DHS, and find the full text here.
Natasha Jerde Named New SSB Director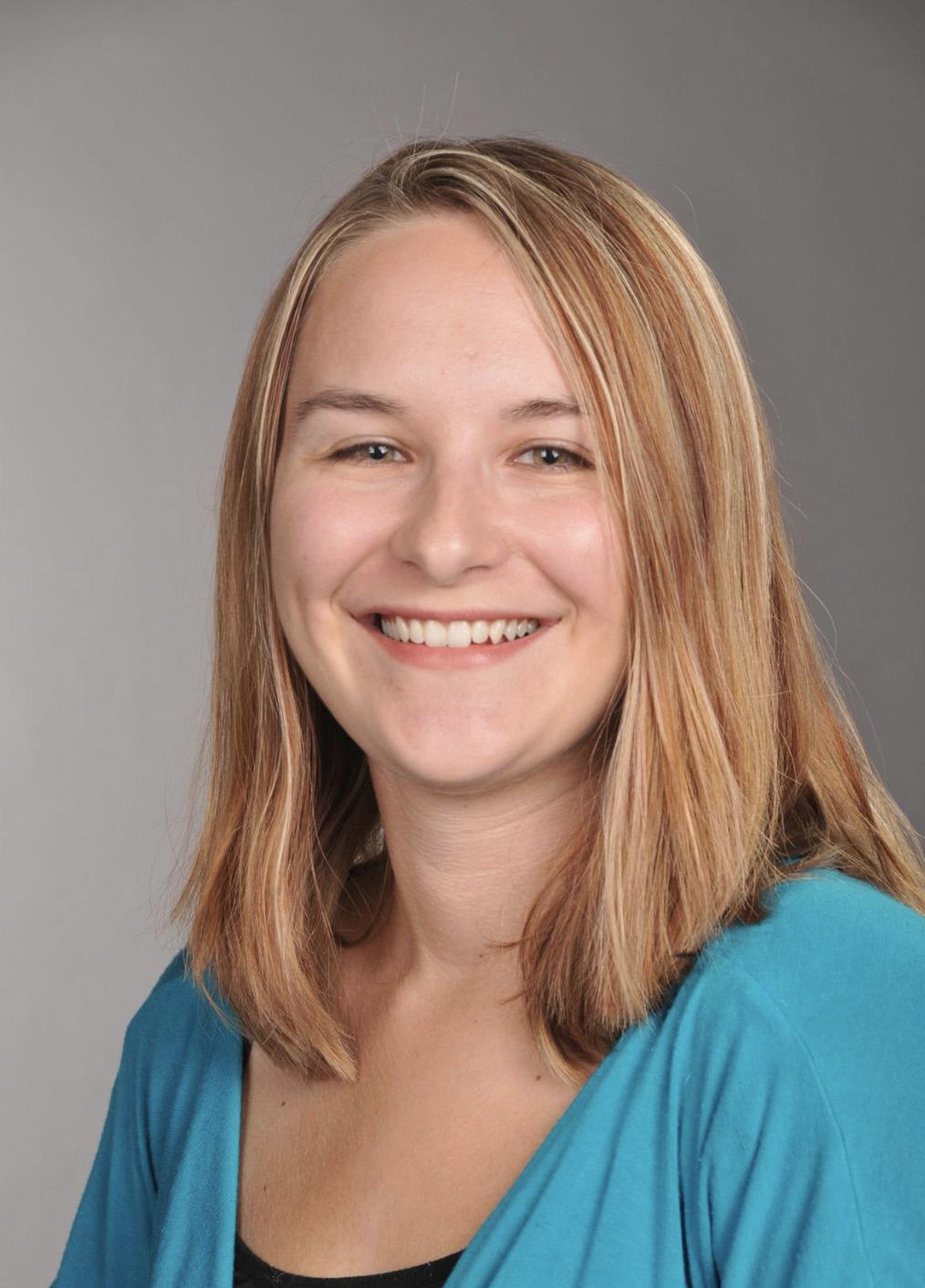 We are pleased to announce that Natasha Jerde will be our next director. She'll begin her work in this position on August 21.
Natasha is very well known to those who work at SSB and nationally within the field of rehabilitation. She joined SSB in 2008 as a vocational evaluator, then became a rehabilitation counselor for individuals who are DeafBlind. In 2014 she joined SSB leadership as a supervisor in our Workforce Development section. In 2018 Natasha became the director of policy and program administration. In this job, Natasha worked to clarify and streamline SSB policies in order to ensure that compliance and good customer service worked hand-in-hand.
"We knew we were looking for a driven, experienced leader," said Carol Pankow, Assistant Commissioner for Workforce Services at the Department for Employment and Economic Development (DEED) "and we found that in Natasha. She carved her own path, emphasizing policy development, program administration, and quality assurance as the best way to help individuals become independent and successful in competitive employment."
Natasha is a graduate of the University of Wisconsin-Stout, earning a Master of Science in rehabilitation counseling and vocational evaluation and a Bachelor of Science in vocational rehabilitation counseling. She holds a certification in DeafBlindness from Northern Illinois University and participated in the Emerging Leaders Institute, the state's premier leadership development program for future leaders. She is a resident of Hammond, WI and reports to the Assistant Commissioner of Workforce Services at DEED.
In sharing some of her own story, Natasha writes, "I was born and raised in the tiny town of Colfax, Wisconsin. My dad was a farmer and worked for Swiss Miss blending hot chocolate; my mom was the bookkeeper for a feed mill. I picked rock and stacked hay bales, but was scared of the cows. I fell into vocational rehabilitation because it combined two of my favorite things- work and people. Throughout college, I was a personal care worker for some wonderful ladies with intellectual disabilities; that job confirmed working with and for individuals with disabilities was my calling."
"I am grateful, excited, and deeply appreciative of this opportunity to serve as SSB's director. In the weeks ahead, I'll be hitting the road to learn in-depth about our work and the individuals we serve across the state. I look forward to listening to consumers, staff and stakeholders, and to sharing with you my dreams and commitments. I'll be taking part in adjustment to blindness training (it's a way our staff learns more about our customers' experience) and attending a program evaluation and quality assurance summit, before settling in to my new position in mid-September. Jon Benson, who has been the Interim Director, will remain in that position until I return. I extend my thanks to Jon for his work. I also wish to thank our SSB staff, and all of our SSB stakeholders. I look forward to working with you to build a brighter and better future for blind, visually impaired, and DeafBlind Minnesotans."
What Would I Do, if I Couldn't See?
Lots of us ask that question from time to time. The simple answer is that with a few new skills, you'd be going about your everyday life. Three short videos showcase Minnesotans who are blind, losing vision, or DeafBlind, doing just that.
"How Could I do This Job If I Can't See" (audio described) shows Minnesotans using high tech and low tech solutions at work. It's a nice introduction for hiring managers who might be wondering if an applicant who is blind, low vision, or DeafBlind could indeed be the best person for a job.
"How Can I do It If I Can't See It" (audio described) speaks to the experience of seniors who are wondering how to live well with vision loss.
"How Can I Read It If I Can't See It" (audio described) is for everyone who loves reading and worries that vision loss, or another disability, might take away their ability to read. This video demonstrates how our Communication Center has become "Minnesota's Accessible Reading Source."
Open Position on the State Rehabilitation Council for the Blind
The State Rehabilitation Council for the Blind (SRC-B) has an open seat for an industry representative. Learn more about the council or apply directly on the Secretary of State's Open Positions page.
Upcoming Events
State Rehabilitation Council for the Blind Meeting
October 3, 2019
2200 University Ave W #240, St. Paul, MN 55114
Our State Rehabilitation Council for the Blind (SRC-B) guides the work of State Services for the Blind. Meetings are open to the public. Visit the Council page to learn more.