After submitting an application for unemployment insurance benefits, in order to be eligible for payment of unemployment benefits, you must make a request for benefit payment every week you are unemployed even if your eligibility is being decided or you have an appeal pending
You will make your first request for benefit payment the week after you submit an application, following the schedule below. Note that the schedule is different for those using the phone rather than the online option.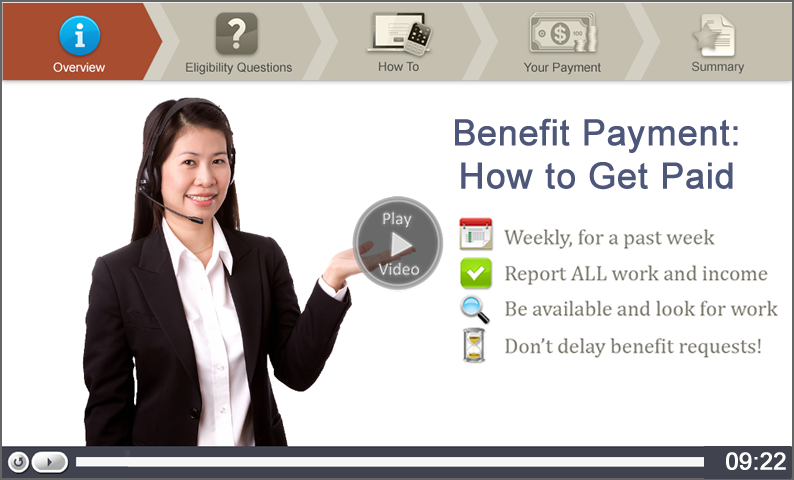 Request a benefit payment onlineonline
Go to www.uimn.org Monday through Friday, 6 a.m. to 6 p.m.:

Click Applicants and then click Log in to My Account.
Log in to your account using your Social Security number and password.
Click Request Benefit Payment.
Request a benefit payment by phone
See the table below for the day and time to request your benefit payment.
Call the automated phone system:

Twin Cities area: 651-296-3644
Greater Minnesota: 1-877-898-9090
TTY - for the hearing impaired: 1-866-814-1252

Make your language choice: English, Spanish, Hmong, or Somali.
(If you need another language, follow the steps on the Contact Customer Service page to speak to a representative and request an interpreter.)

Enter your Social Security number.
Enter your password and then press the # key.
You may hear important messages about your account. After the messages, listen to your options and choose Request Benefit Payment.


Assigned Call-in Day and Time
If the last digit of your
Social Security number is:
Call on:
1, 3, or 5
Tuesday
6

a.m.

to noon
7 or 9
Tuesday
noon to 6

p.m.

0, 2, or 4
Wednesday
6

a.m.

to noon
6 or 8
Wednesday
noon to 6

p.m.

Any
Thursday or Friday
6

a.m.

to 6

p.m.
You can request your benefit payment online Monday through Friday, 6 a.m. to 6 p.m. with no restrictions.
If you make a mistake when applying for benefits or requesting your weekly benefit payment, contact Customer Service immediately to make the correction.