Service and Emotional Support Animals
Service and emotional support animals are essential to people with disabilities who need them in their daily life. 
As the state's civil rights enforcement agency, we strive to ensure Minnesotans with disabilities can live with dignity, free from discrimination. 
Below you'll find information about service and emotional support animals.
---
What is a service animal?
Service animals are trained animals that can assist an individual with a disability by performing specific tasks.
A service animal might guide people who are blind, alert or protect a person who is having a seizure, remind a person with mental illness to take prescribed medications, or calm a person with Post Traumatic Stress Disorder (PTSD) during an anxiety attack. 
Under the Americans with Disabilities Act and the Minnesota Human Rights Act, a service animal is defined as a dog or miniature horse.  
---
What is an emotional support animal?
Emotional support animals may provide support, companionship, or comfort to an individual, but they are not specifically trained to perform tasks to assist an individual with a disability. 
Emotional support animals do not have all of the same broad legal protections service animals do, but an individual with a disability may request a reasonable accommodation so their emotional support animal can accompany them. 
---
Case Spotlight: Employer Refused to Allow an Employee to Bring Her Service Animal to Work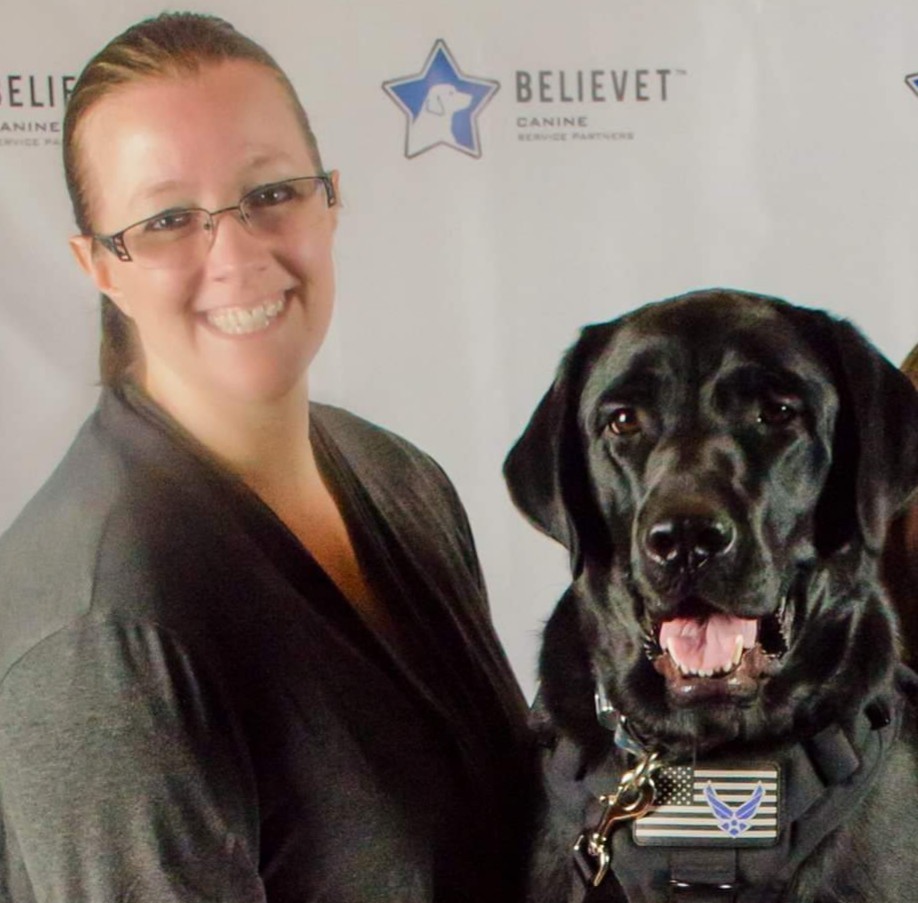 In 2020, our Department settled with Marathon Petroleum Corporation's St. Paul Park refinery after the company violated the Minnesota Human Rights Act by discriminating against Laura Ritt, a veteran with a service-related disability, when it refused to allow her service animal to accompany her at work. 
Laura requested to bring her service animal to work so she could perform her job without the symptoms of her service-related disability interfering. Under the Act, employers have a responsibility to accommodate the known disability of an employee. 
The settlement required the refinery to provide anti-bias training, change policies to prevent discrimination from occurring again, and pay Laura $75,000. 
---
Public Places
Businesses that serve the public -- such as hotels, taxis, grocery stores and health clubs --  must allow people with disabilities to enter with their service animal and to proceed into any area of the facility where customers are normally allowed to go. These public places are called public accommodations. 
Businesses may ask if an animal is a service animal and what tasks they have has been trained to perform. 
Businesses cannot ask:
About the person's disability or require documentation of the disability
That special identification cards for the service animal be produced
That the dog demonstrate its ability to perform work
About the training that the service animal received
Require individuals with a service animal to use a specific entrance
The establishment could also allow emotional support animals and may wish to as part of providing a welcoming environment for individuals with disabilities. 
---
Landlords may not discriminate against tenants on the basis of disability. 
Landlords must allow tenants and their guests to take service animals any place that tenants and guests are normally allowed to go. 
The landlord may not limit the size or breed of a service animal or emotional support animal. A landlord may not charge a pet deposit for a service animal or emotional support animal that has been permitted by a reasonable accommodation, but may require a person to pay for damage caused by the animal, provided that all tenants are required to pay for damages they cause.
---
Employment 
Employees may request a
reasonable accommodation
from their employer to bring their service animal or emotional support animal into the workplace. 
Employers must provide a reasonable accommodation to qualified individuals with disabilities, unless such accommodations would cause undue hardship. In those circumstances, an employer must identify an alternative, effective accommodation if available. 
---
Misrepresentation of a non-Service Animal is Illegal
In Minnesota, it illegal for someone who knows that the animal they brought into a store, restaurant, or other public place, is not a service animal if they misrepresent it as being a service animal. 
A person may not, directly or indirectly through statements or conduct, intentionally misrepresent an animal in that person's possession as a service animal in any business that serves the public  to obtain any rights or privileges available to a person who qualifies for a service animal under state or federal law knowing that the person is not entitled to those rights or privileges.