32 years ago, the Americans with Disabilities Act (ADA) was signed into law. Like the Minnesota Human Rights Act, the ADA ensures people with disabilities can thrive and live free from discrimination. 
This year's theme highlights ways to make outdoor places more accessible and enjoyable for Minnesotans with disabilities.
Accessible Adventures
Exploring nature should be something Minnesotans with disabilities can enjoy. That's why the Minnesota Department of Natural Resources (DNR) is creating assistive outdoor products for people with mobility impairments.
For the first time, 5 state parks received all-terrain track chairs, allowing people with disabilities to travel on mud, pebbles, hills, and other outdoor terrain. This will change how people with disabilities can experience outdoor areas that their electric wheelchairs or other assistive devices couldn't take them before.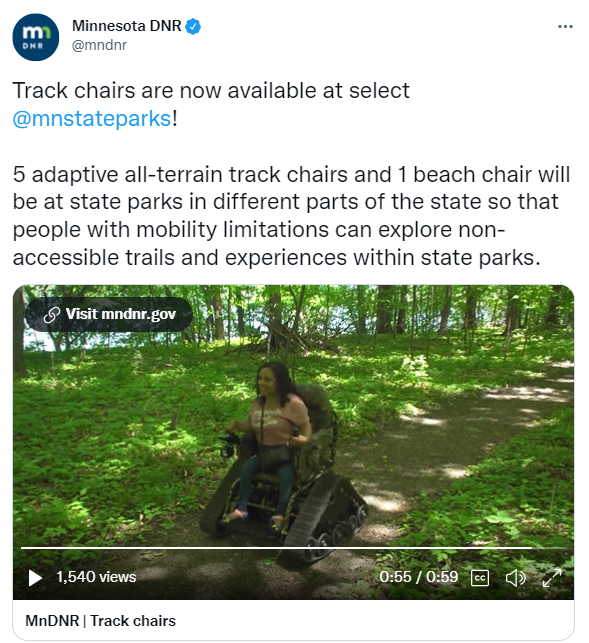 Accessibility is Essential
Here at the Minnesota Department of Human Rights, we celebrate when spaces are accessible to people with disabilities because disability rights are civil rights.
Similar to how the DNR is making state parks more accessible, our recent settlement agreement with LA Fitness is a reminder that when spaces are accessible, they not only benefit people with disabilities, but in many situations, everyone using those spaces benefits.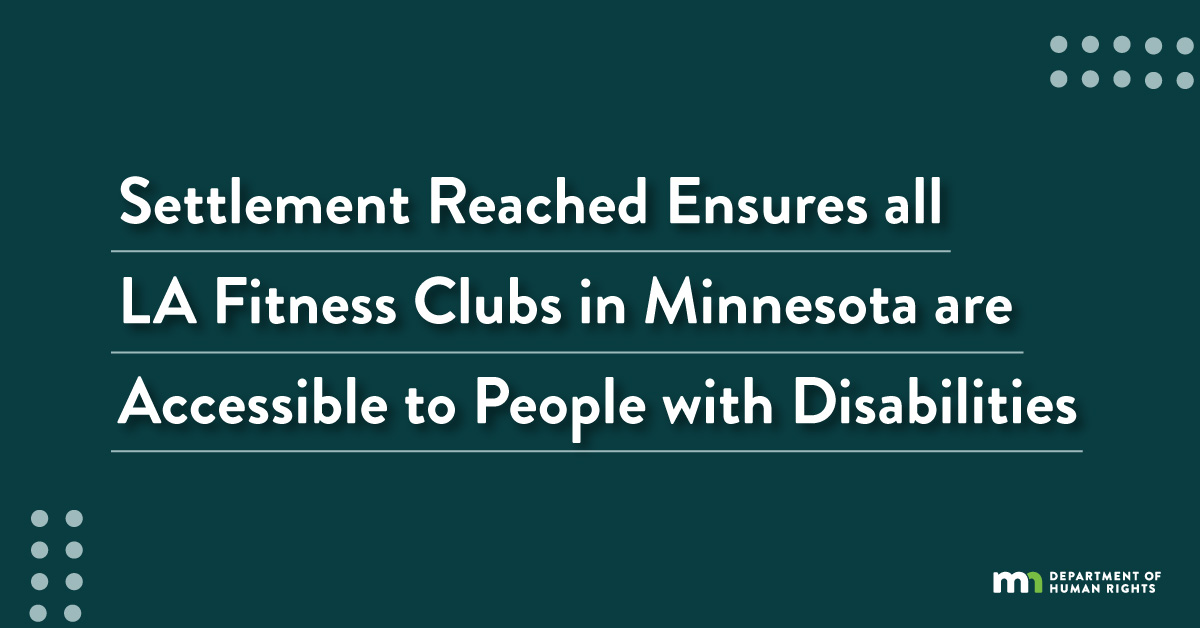 While we celebrate the 32nd anniversary, we also recognize that ableism is still prevalent. This is especially true for Minnesotans with disabilities who are Black, Indigenous, people of color, LGBTQIA+ people, and women who experience intersectional discrimination – discrimination that targets multiple aspects of an individual's identity.
We can and must all take steps to end ableism and ensure policies, procedures, and practices center accessibility so that people with disabilities can thrive and live with dignity.
Coming Up: The ADA's 32nd Anniversary Virtual Event
Celebrate 32 years of the Americans with Disabilities Act on July 26th! This free virtual event celebrates accessible programs and activities that offer a wide range of options to explore the outdoors. Register here.