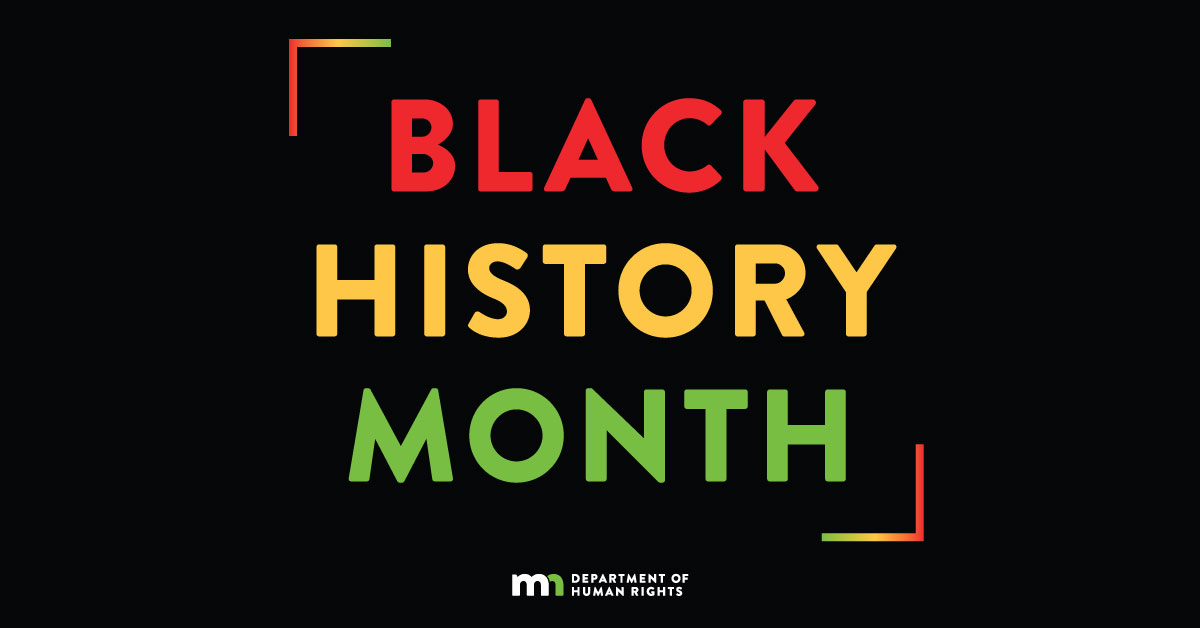 Black history matters. This month and every month. February is Black History Month, celebrating Black culture, experiences, history, and joy.
This year's theme is Black Resistance, highlighting the injustices and systemic oppression Black people have and continue to face and the ongoing work to build thriving communities, free from discrimination.
What the Law Covers
Under the Minnesota Human Rights Act, racial discrimination is prohibited in workplaces, housing, government services, education, credit, and businesses.
After finding discrimination, we work on systems level changes to build more racially inclusive places, such as when we reached a settlement agreement with Nahan, a printing company.
Support the CROWN Act
Ending racial discrimination means taking intentional steps and creating anti-racist policies and practices. That's why the Minnesota Department of Human Rights supports the CROWN Act. This month, we're celebrating the progress the CROWN Act has made at the Capitol!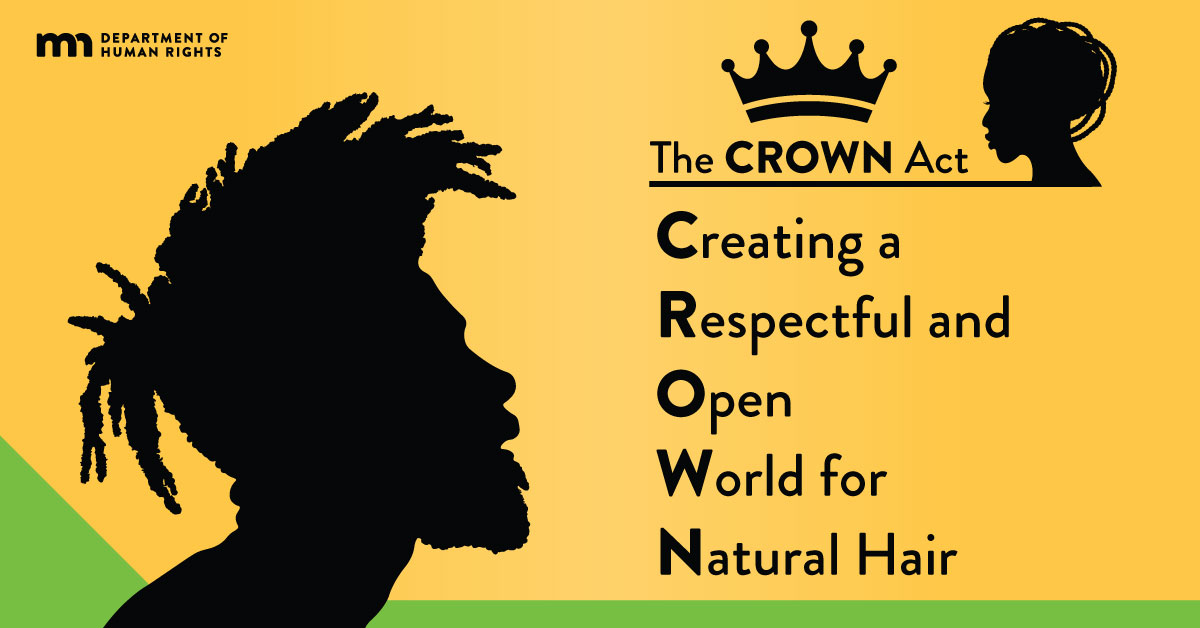 While we celebrate, we recognize that racism is prevalent -- especially for Black people experiencing ableism, sexism, and other forms of intersectional discrimination. It takes all of us to create communities where Black Minnesotans can thrive.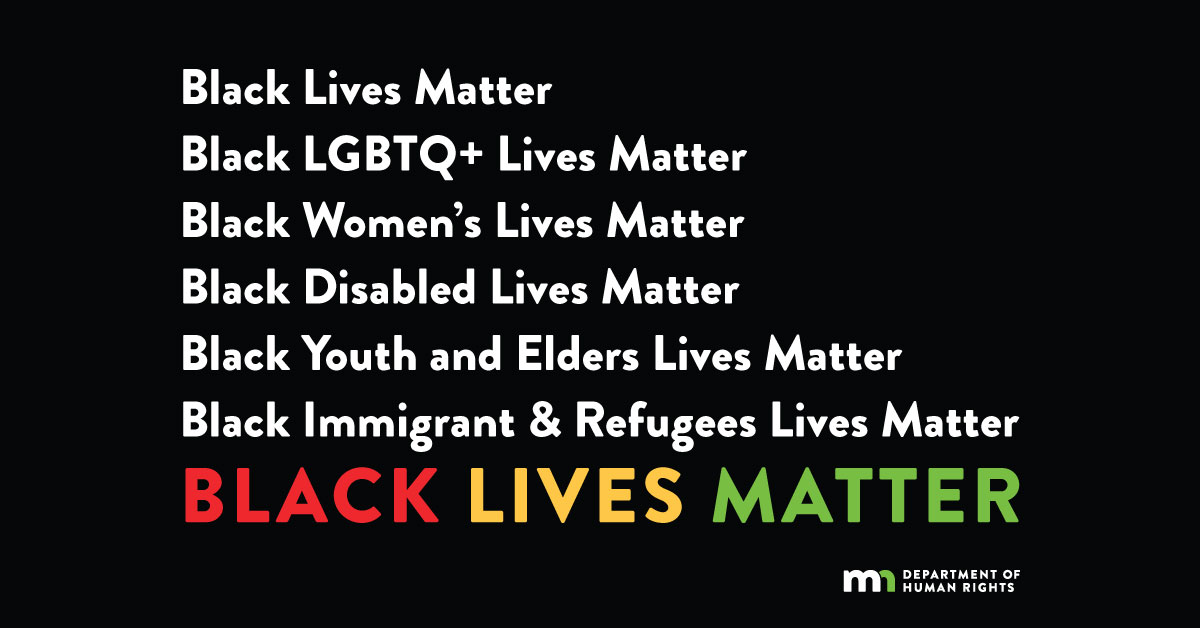 Celebrating Black History Month
Celebrate Black History month by learning more about Minnesota's Black History or checking out Black History Month events in the area. 
Up next: Mark your calendars for Women's History Month in March.