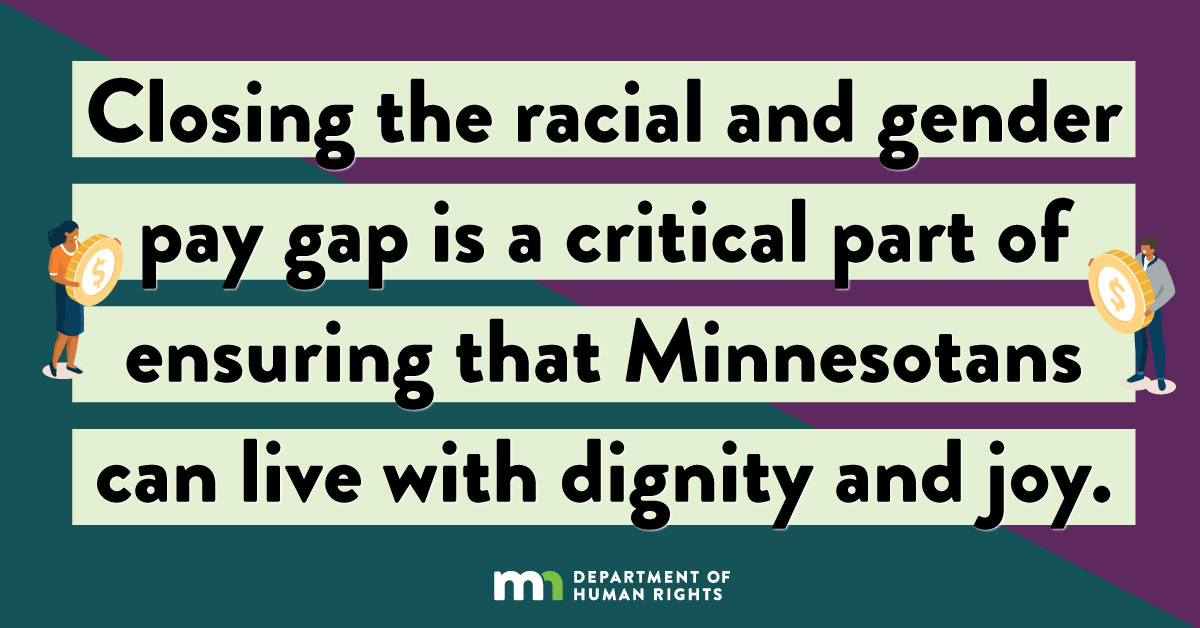 To help close the racial and gender pay gap, civil rights agencies need data used to address workplace discrimination. However, the federal agency responsible for sharing that data is refusing to do so. 
To get access, our Department joined a national lawsuit against the U.S. Equal Employment Opportunity Commission (EEOC).
The data, which includes the composition of an employer's workforce by sex, race, and ethnicity, is used to identify trends and civil rights enforcement priorities.
Our Department is committed to building a future in which equal pay for equal work is a reality.
Last year, our Department
joined a multi-state coalition
in support of a lawsuit protecting access to critical information on pay discrimination. The Department also
introduced a bill
that would end the pay history question in Minnesota. 
In filing the lawsuit against the EEOC, the Minnesota Department of Human Rights joined California, Maryland, Illinois, Nevada, New Jersey, the California Department of Fair Employment and Housing, and the Illinois Department of Human Rights.