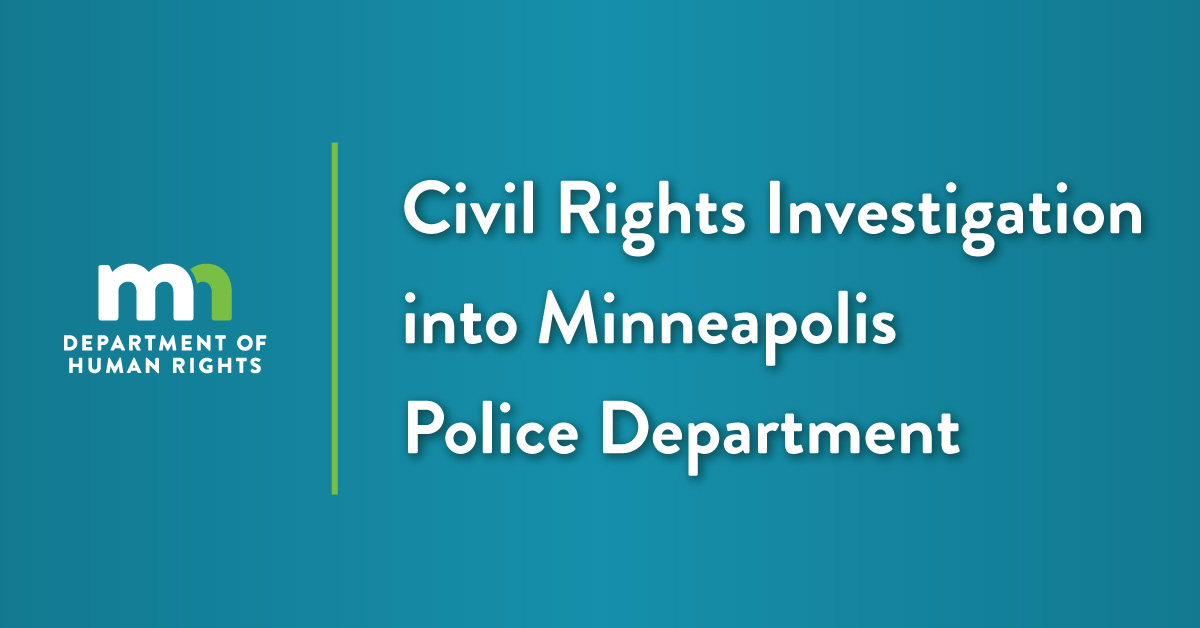 On June 2, Commissioner Rebecca Lucero stood with Governor Tim Walz, Lieutenant Governor Peggy Flanagan, and Council for Minnesotans of African Heritage Executive Director Justin Terrell to announce that the Minnesota Department of Human Rights opened a civil rights investigation into the Minneapolis Police Department. The death of George Floyd launched this investigation. 
Read the charge of discrimination.
The investigation will review the Minneapolis Police Department's policies, procedures, and practices over the past 10 years to determine if the police department has utilized systemic discriminatory practices towards people of color.
Minnesota has one of the strongest civil rights laws in the country. It is a powerful tool to help address systemic racism and discrimination. Under the Minnesota Human Rights Act, it is illegal for a police department to discriminate against someone because of their race. Where civil rights violations are found, our Department seeks structural change.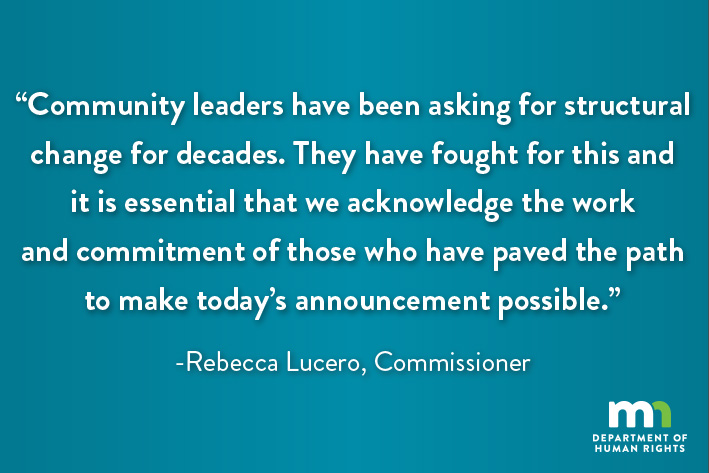 During the press conference, Commissioner Lucero highlighted what communities of color and Indigenous communities are facing today is the direct result of 400 years of intentional decisions to create and sustain systems, policies, and processes that have resulted in systematic discrimination and oppression. She continued by saying that all of us are called to do everything we can – not just to prevent future deaths but to end the systemic racism that is leading to all these outcomes throughout Minnesota.
Minnesotans with relevant information that may be helpful in advancing this investigation are encouraged to contact our Department by calling 651-539-1100 or submitting information here.