2022 Dr. Martin Luther King, Jr. Day Celebration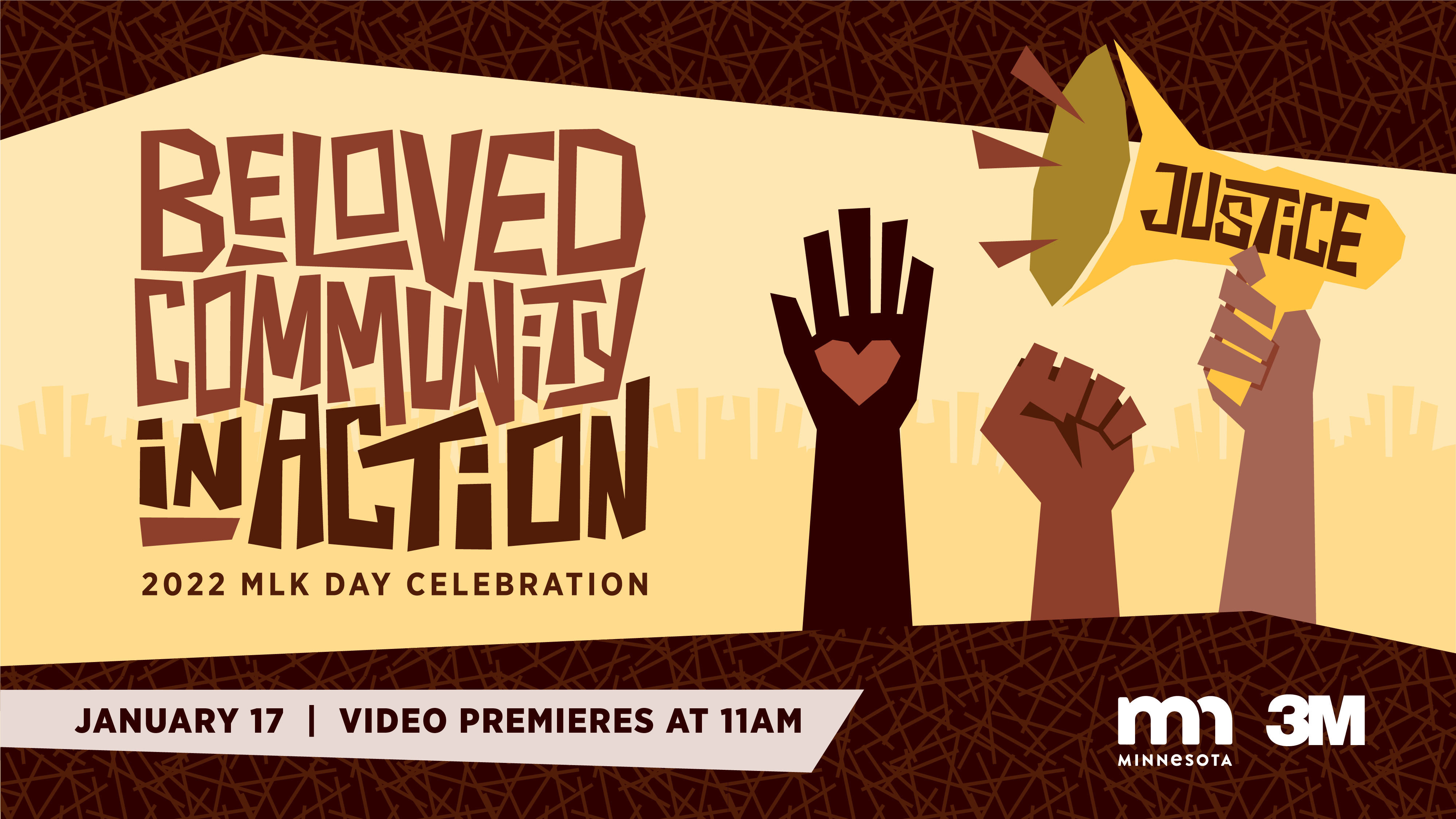 Governor Tim Walz and Lieutenant Governor Peggy Flanagan invite Minnesotans of all ages to join the 36th Annual State of Minnesota Celebration of Dr. Martin Luther King, Jr. Day!
As the civil rights leader said in 1957, "Life's most persistent and urgent question is, 'What are you doing for others?"
That's why this year's theme is Beloved Community in Action. Throughout the celebration, you'll hear Minnesotans reflect on what Dr. King means to them and how they're building a thriving society that embodies love and justice and works to end racism and poverty.
Watch the Celebration
Watch the 2022 celebration on the Governor's YouTube channel. 
The video is captioned in Hmong, Somali, and Spanish. All the videos will be available indefinitely.
After watching the video, we invite you to share ways you are creating a Beloved Community by using #MNMLK on social media.
Thank you!
This year's virtual celebration would not have been possible without support from so many. 
3M 
ASLIS 
Blackbird Revolt 
Bridge-World Language Center
Delta Dental of Minnesota
Governor's Council on the Martin Luther King, Jr. Holiday
Hennepin Theatre Trust 
Iron Range Resources & Rehabilitation Board
Minnesota Department of Administration
Minnesota Department of Agriculture
Minnesota Department of Corrections
Minnesota Department of Education
Minnesota Department of Employment and Economic Development
Minnesota Department of Health
Minnesota Department of Human Rights 
Minnesota Department of Human Services
Minnesota Department of Natural Resources 
Minnesota Department of Revenue
Minnesota Department of Transportation
Minnesota Department of Veterans Affairs
Minnesota Management and Budget
Minnesota Office of Higher Education
Minnesota Pollution Control Agency
Thomson Reuters