Falls Prevention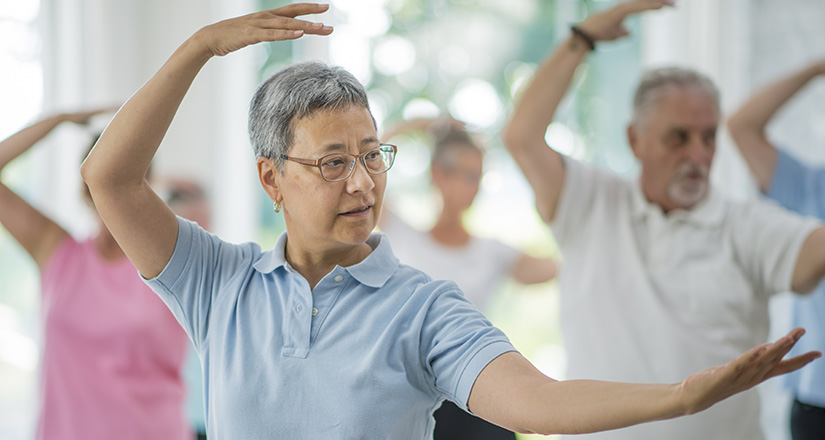 Falls Prevention for Older Adults
Falling happens to a quarter of all older adults each year and is the leading cause of injuries for older Americans. But, there is much you can do to stay safe. Getting exercise, making your home safer, having checkups with your doctor are just a few of the things you can do to reduce your risk of falling. You can begin by visiting the National Council on Aging's (NCOA) website and do a quick Falls Free Checkup.
Talk to Your Doctor
Begin by asking your health care provider to assess your risk of falling. Answer some questions and share your history of recent falls (if you have fallen) with them. Also, talk to your doctor or pharmacist about medications you are taking and write down the details. Here are some questions you can ask:
What is the name and spelling of the medications?
What do they do?
Are there side effects?
What is the dosage for each?
Should I take it with or without food?
Am I taking any medications that do the same thing? If so, could one be eliminated?
Do all my medications work well together?
You can also ask to have your vision and hearing checked. Many falls happen due to vision issues, not seeing obstacles, etc. For some people, a simple update to their eyeglasses prescription can reduce their risk of falling.
Keep Your Home Safe
Our homes are where we all spend much of our time. But, our homes are also where more falls happen. This makes it even more important to ensure that our homes are safe and free from hazards. Removing things we can trip over, improving our lighting and adding railings and grab bars can all help people stay safe at home. Visit the NCOA's website to see a list of things we can all do at home to prevent falling as well as a video that shares falls prevention tips and suggestions.
Those Who Provide Caregiving Can Help
If you are someone who provides caregiving, you can help the older adult(s) you care for stay safe. Most falls can be prevented and you can be part of the solution. Older adults can improve their balance and strength, reducing their falling risk and helping them to stay independent and healthy for as long as possible.
Take a Falls Prevention Class
Find a good balance and exercise program. There are so many options from community walking groups to Tai Ji Quan. Look to build up your balance, strength and flexibility. The Senior LinkAge Line (800-333-2433) or your local Area Agency on Aging can help. Contact them to find programs in your area.