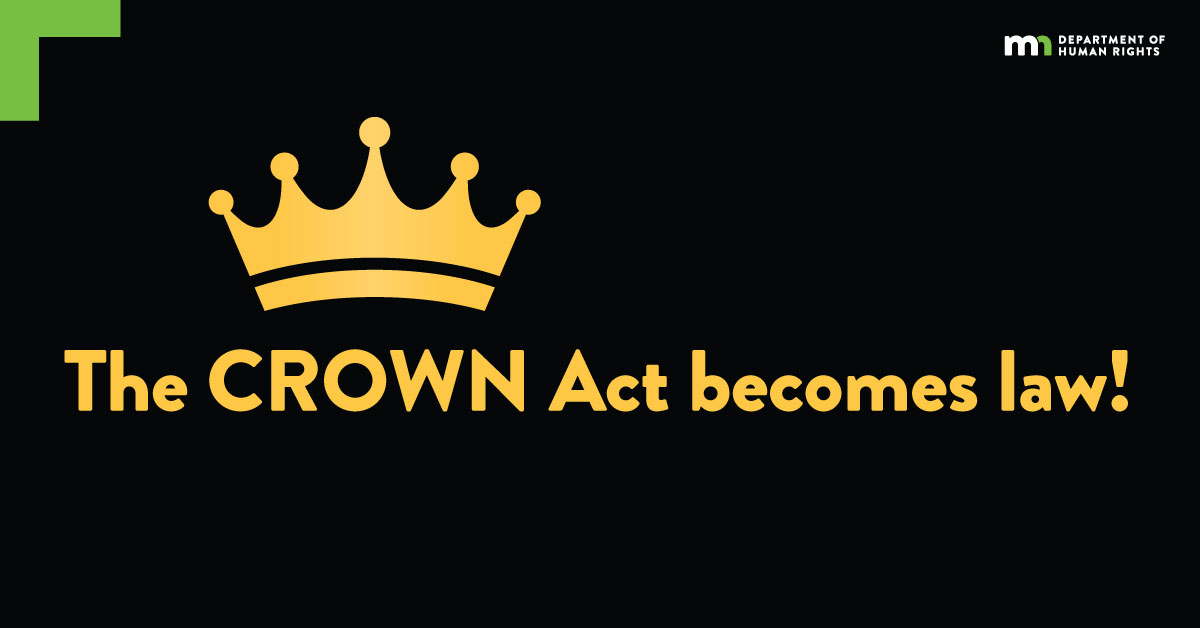 On January 31, 2023, Governor Walz signed the CROWN Act into law!
This means that Minnesota's civil rights law now confirms protection against discrimination based on race-based natural hair texture and styles such as braids, locs, and twists. 
"Minnesota law is clear: Black Minnesotans have the right to express their racial identity through their natural hair without being discrimination against," said Minnesota Department of Human Rights Commissioner Rebecca Lucero. "I am grateful to everyone who made this possible, especially the many community members who worked to pass this bill for years."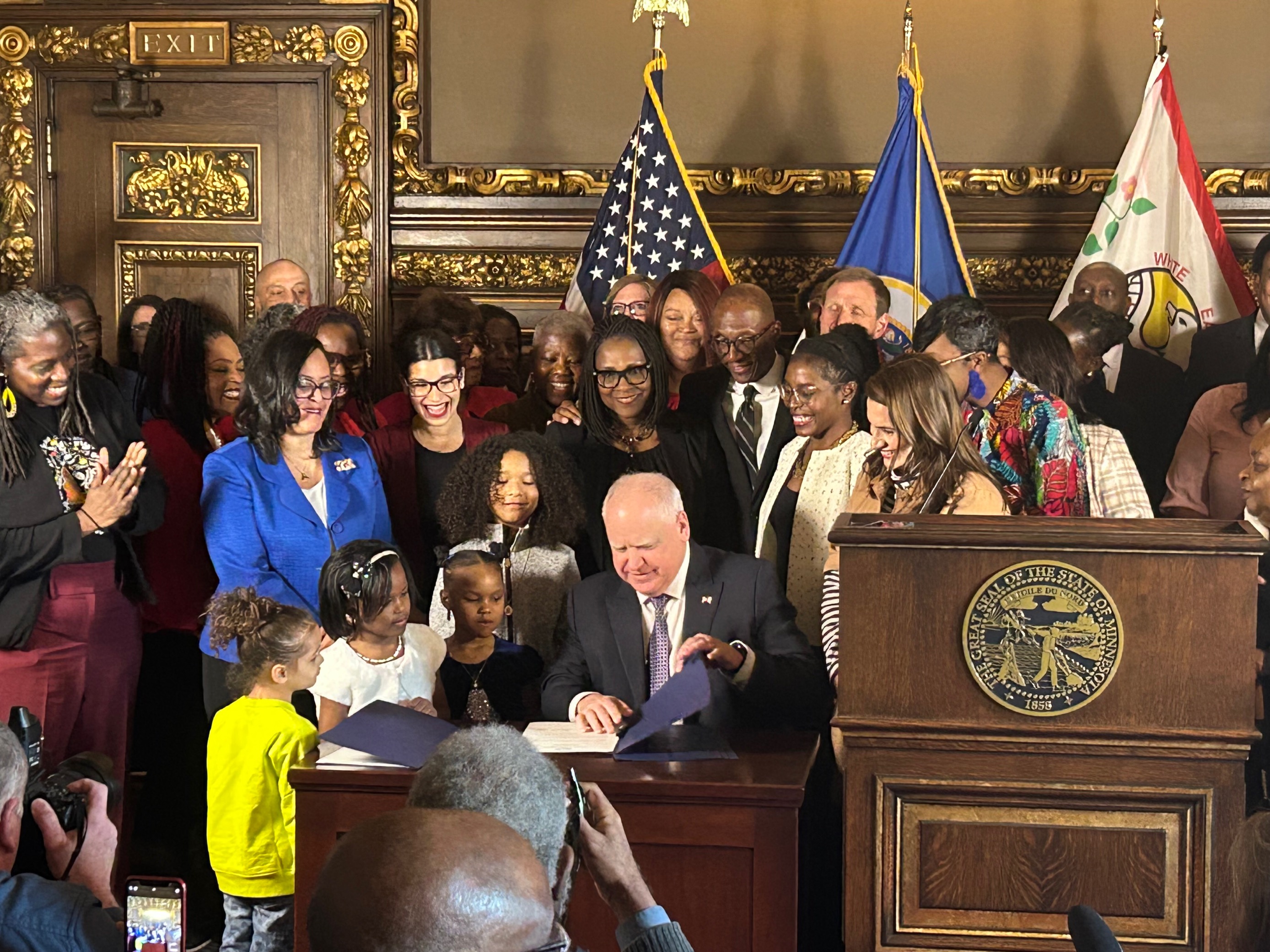 Commissioner Lucero joined Governor Walz, Lieutenant Governor Flanagan, legislators, and community members for the ceremonial bill signing.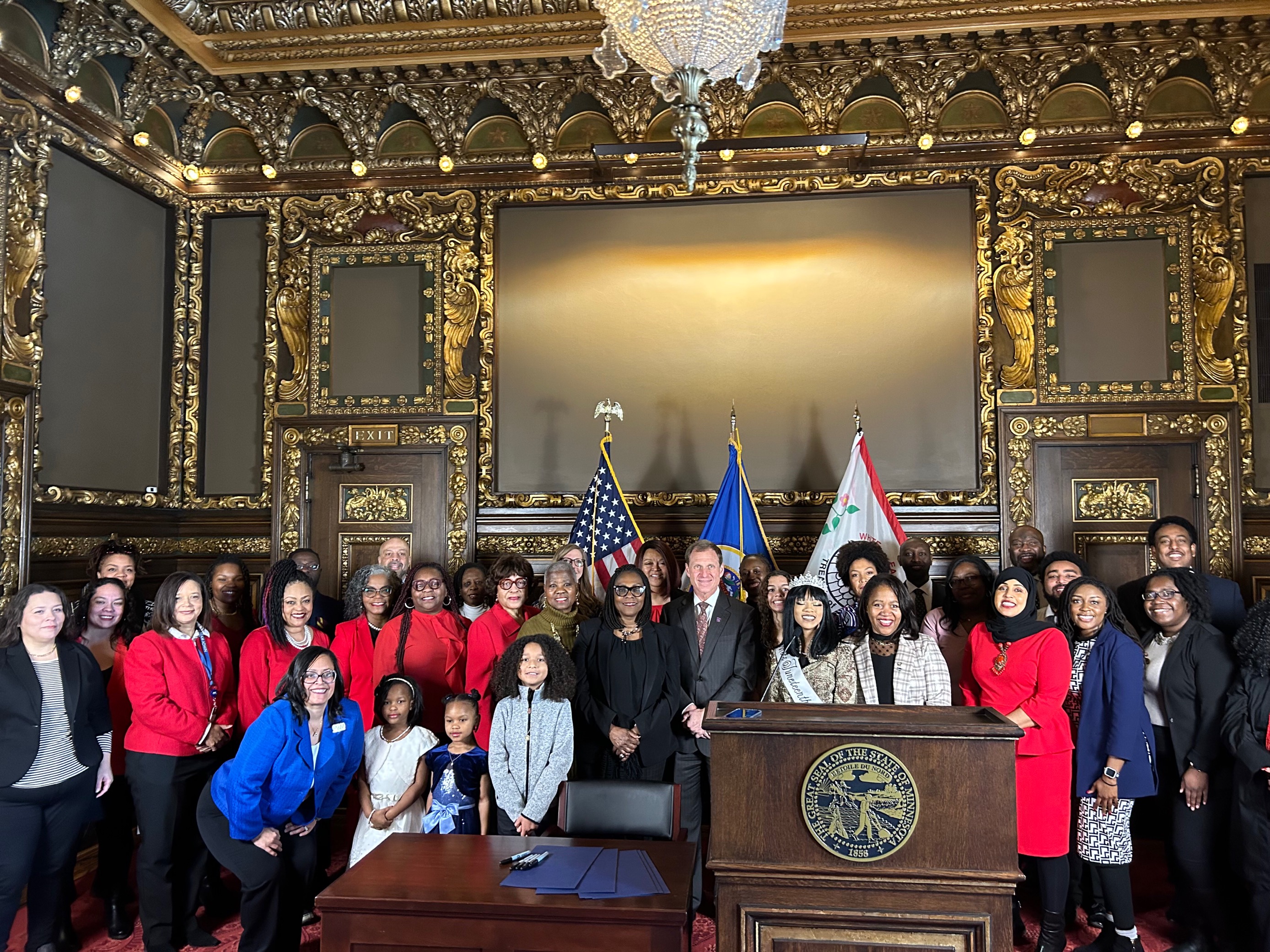 If you experienced discrimination, contact the Minnesota Department of Human Rights by completing this online form or call 1-833-454-0148.
Fact Sheet: Preventing Hair Discrimination
/mdhr/assets/Preventing-Hair-Discrimination-FactSheet_tcm1061-562859.pdfDownload and share this fact sheet that outlines what the law is; examples of hair discrimination; ways employers, schools and businesses can prevent discrimination; and how to report discrimination.