What is MCLA?
MCLA is a state agency that advises the government on matters of interest to Latinos who live in Minnesota. It is a bridge of communication and collaboration between Latinos and the government, the private sector and nonprofits.
Why should I care?
Without Latino engagement, MCLA cannot accurately communicate the interests of the community to the government nor can it serve the community effectively. Such engagement makes possible a stronger political voice and better socio-economic choices for the Latino community.
Who does the MCLA serve?
We serve Latino Minnesotans across the state and the people of Minnesota.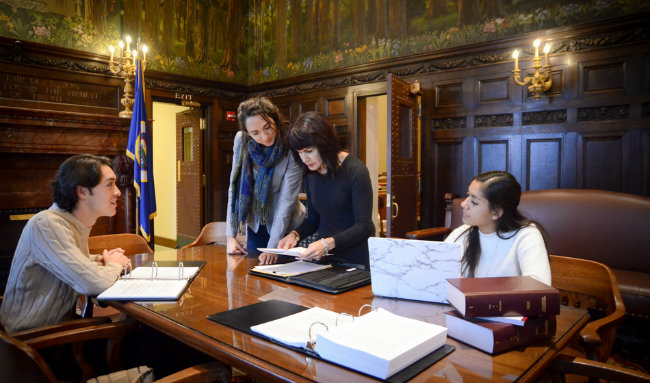 Featuring
Legislative outcomes on programs relating to the 2019 Increase Teachers of Color Act: Applications are now open for the MN Teacher Shortage Loan Repayment Program. Apply before July 15, 2019 if you are a teacher of color, an American Indian teacher, or a teacher teaching in a licensure or geographic shortage area in Minnesota. Apply here. 
What's New at the Council?
MCLA held another successful Legislative Recap on June 6, 2019. As a bridge between the Latino community and state government, the MCLA team reported back on the legislative outcomes in our four policy and legislative areas. Our legislative summaries are ready!
Click here
to learn more.