What is MCLA?
MCLA is a state agency that advises the government on matters of interest to Latinos who live in Minnesota. It is a bridge of communication and collaboration between Latinos and the government, the private sector and nonprofits.
Why should I care?
Without Latino engagement, MCLA cannot accurately communicate the interests of the community to the government nor can it serve the community effectively. Such engagement makes possible a stronger political voice and better socio-economic choices for the Latino community.
Who does the MCLA serve?
We serve Latino Minnesotans across the state and the people of Minnesota.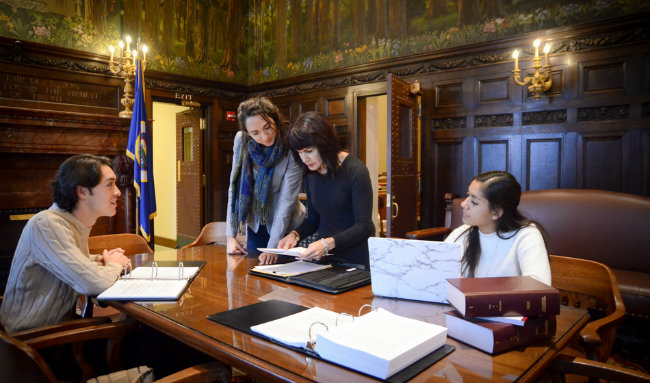 Featuring
The 2020 Legislative Sessions Starts on February 11, 2020   
Read MCLA's 2020 Legislative priorities here. 
What's New at the Council?
MCLA is extremely pleased to welcome Samantha N. Diaz as our Legislative and Policy Director in Education. Samantha received her Master's in Public Administration at Baruch College, Austin W. Marxe School of Public and International Affairs, and a Bachelor's degree in History at Kean University. To learn more, click here.