What is MCLA?
MCLA is a state agency that advises the government on matters of interest to Latinos who live in Minnesota. It is a bridge of communication and collaboration between Latinos and the government, the private sector and nonprofits.
Why should I care?
Without Latino engagement, MCLA cannot accurately communicate the interests of the community to the government nor can it serve the community effectively. Such engagement makes possible a stronger political voice and better socio-economic choices for the Latino community.
Who does the MCLA serve?
We serve Latino Minnesotans across the state and the people of Minnesota.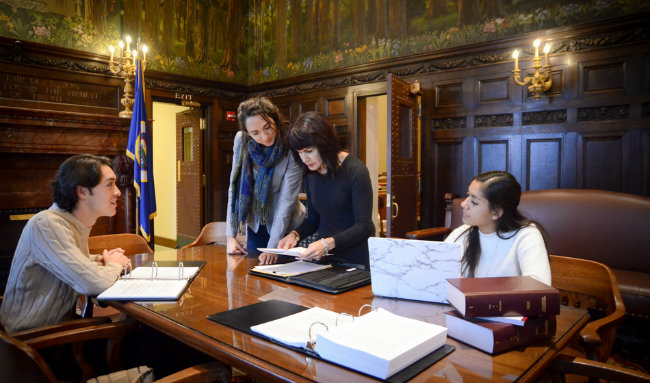 Featuring
MCLA's legislative work in support of increasing the number of teachers of color and American Indian was recently featured by the Capitol media. Read about Violeta Hernandez' work and testimony by clicking
here
. As a reminder, the committee deadlines are: 1st deadline - March 15, 2019 at midnight; 2nd deadline - March 29, 2019 at midnight, and 3rd deadline - April 12, 2019 at midnight.
What's New at the Council?
The 2019-2020 legislative session is in its third month now with more than 2,000 bills introduced at the state legislature. Based on the Council's legislative priorities, MCLA has been actively working or in full support of the following bills: HF824/SF1012 (Increase Teachers of Color Act funding provided, seeking to double American Indian teacher and teachers of color, and money appropriated); SF875/HF1400 (Health care interpreters spoken language registry system established and money appropriated), and HF1500 (Noncompliant driver's license or identification card requirements modified and related changes made).