What is MCLA?
MCLA is a state agency that advises the government on matters of interest to Latinos who live in Minnesota. It is a bridge of communication and collaboration between Latinos and the government, the private sector and nonprofits.
Why should I care?
Without Latino engagement, MCLA cannot accurately communicate the interests of the community to the government nor can it serve the community effectively. Such engagement makes possible a stronger political voice and better socio-economic choices for the Latino community.
Who does the MCLA serve?
We serve Latino Minnesotans across the state and the people of Minnesota.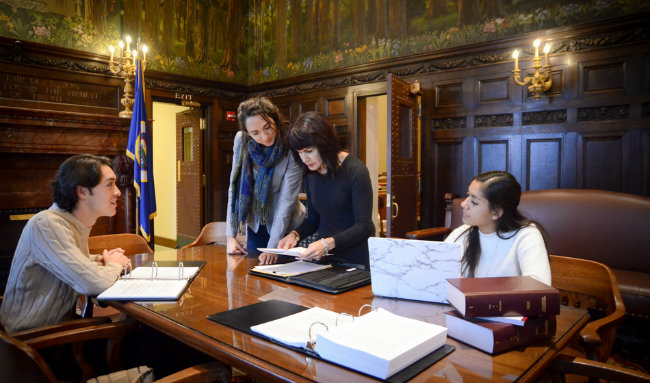 Featuring
Students at he Humphrey School of Public Affairs completed a capstone thesis project investigating outreach and inclusion efforts among rural Minnesota government officials and community leaders. In partnership with the Center for Rural Policy & Development (CRPD), the Minnesota Council on Latino Affairs, the Council for Minnesotans of African Heritage, and the Council for Asian-Pacific Minnesotans, the students and CRPD focused their research on four rural Minnesota communities with a documented increase in immigrant and refugee populations. Read it here.
What's New?
We invite you to read
MCLA's Recap of the 2021 Legislative Special Session
in English.  
 /  Te invitamos a leer el Resumen de la Sesi
ó
n Legislativa Extraordinaria 
aquí.