What is MCLA?
MCLA is a state agency that advises the government on matters of interest to Latinos who live in Minnesota. It is a bridge of communication and collaboration between Latinos and the government, the private sector and nonprofits.
Why should I care?
Without Latino engagement, MCLA cannot accurately communicate the interests of the community to the government nor can it serve the community effectively. Such engagement makes possible a stronger political voice and better socio-economic choices for the Latino community.
Who does the MCLA serve?
We serve Latino Minnesotans across the state and the people of Minnesota.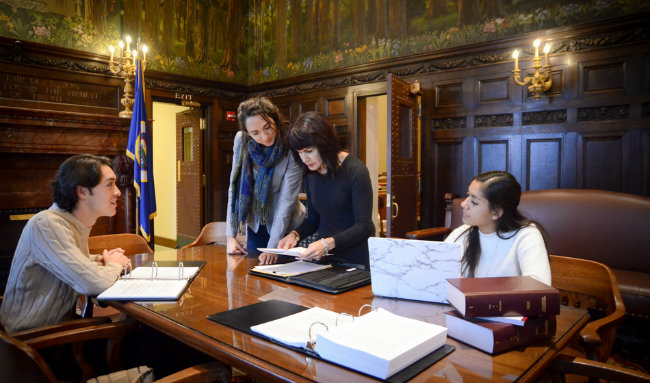 Featuring
Read MCLA's report "A Portrait of Hispanic/Latinx in Minnesota: Demographic and Socioeconomic Characteristics (2021)". The report features data from the 2020 U.S. Census and provides an overview of the current state of the Latino community in Minnesota, what our population is, and our social and economic status. Learn more about it here. 
El informe de MCLA "Un Retrato de los Hispanos / Latinx En Minnesota: Características Demográficas y Socioeconómicas (2021)" presenta datos del U.S. Censo 2020 y proporciona una descripción general del estado actual de la comunidad Latina en Minnesota, cuál es nuestra población y nuestro estado social y económico. Obtenga más información aquí.
What's New?
We invite you to read MCLA's 2022 Community Engagement Report focused on the Latine/Latinx youth here. 
Lee en este enlace el reporte comunitario de MCLA 2022 sobre la juventud Latina y sus aspiraciones. 
Altar de Dia de los Muertos en el Capitolio. Mira aquí el vídeo producido con ocasión de la instalación por primera vez de un Altar y Ofrendas en el Capitolio estatal.