What is MCLA?
MCLA is a state agency that advises the government on matters of interest to Latinos who live in Minnesota. It is a bridge of communication and collaboration between Latinos and the government, the private sector and nonprofits.
Why should I care?
Without Latino engagement, MCLA cannot accurately communicate the interests of the community to the government nor can it serve the community effectively. Such engagement makes possible a stronger political voice and better socio-economic choices for the Latino community.
Who does the MCLA serve?
We serve Latino Minnesotans across the state and the people of Minnesota.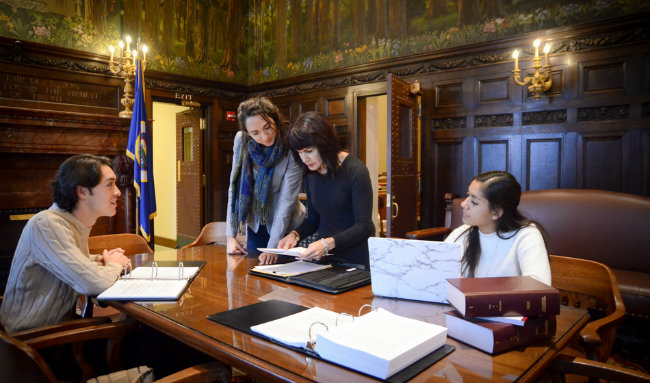 Featuring
DEED: Connecting Students and Educators to Labor Market Information
New dashboard provides bridge to Career Wheel to help schools and students make decisions that align with the economy. Called the Career Pathways Tool, the target audience for this interactive dashboard, created by DEED's Regional Analysis & Outreach Unit is students, school districts, and colleges. Click here to access the Career Pathways Tool.
What's New at the Council?
Public Forum on ITCA 2020
With the 2020 legislative session expected to begin in early February, MCLA and other partner agencies invite you to an important and ongoing conversation about the 2020 Increase Teachers of Color Act (ITCA).
When: Tuesday, October 29, 2019 
Time: 4:30 PM - 6:30 PM  
Where: Minnesota Humanities Event Center
987 Ivy Avenue East | St. Paul, MN 55106
This event is FREE but you need to REGISTER HERE