The Minnesota Department of Human Rights is excited that the Minnesota House passed the CROWN Act with bipartisan support today.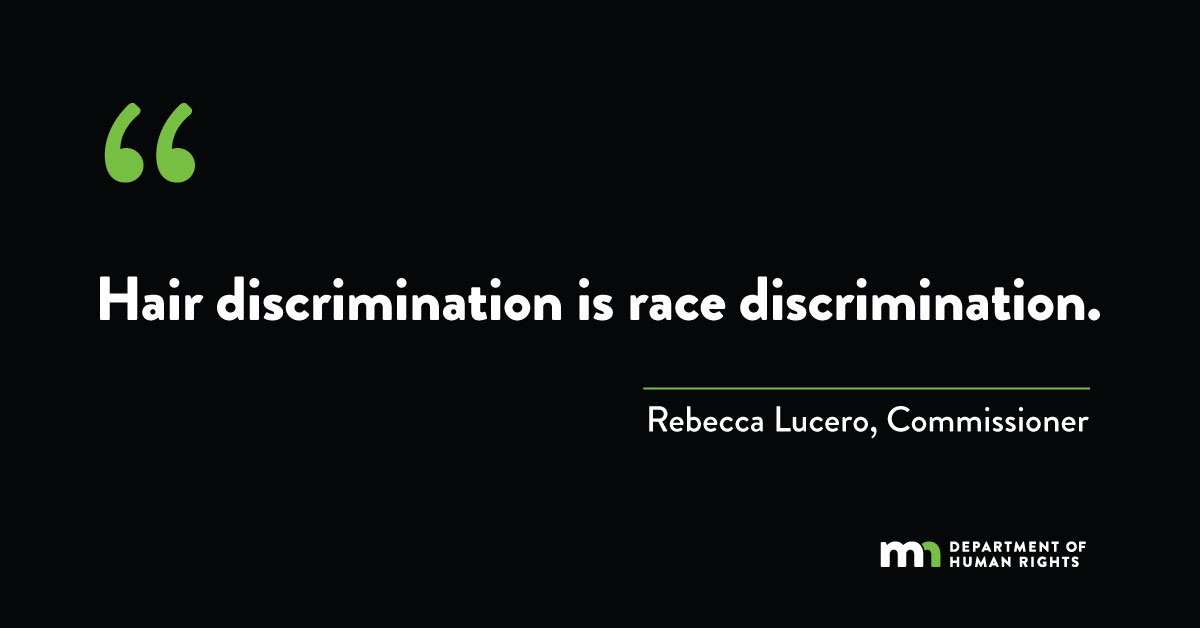 For too long, Black Minnesotans – particularly Black women – have been discriminated against at school, in jobs, and elsewhere because of their hair. 
The CROWN Act (Creating a Respectful and Open World for Natural Hair) seeks to change that by providing plain language clarity to the Minnesota Human Rights Act to ensure the definition of race includes natural hairstyles inherit to racial identity such as braids, locs, and twists.
Today's vote took place on the last day of Black History Month and highlights the work of intentionally ending racial discrimination in Minnesota. 
We are grateful for the leadership of the Council on Minnesotans of African Heritage and the Urban League Twin Cities Young Professionals, community members who shared powerful stories about their own experiences with hair discrimination, as well as the support from many legislators. 
The companion bill in the Senate awaits action.