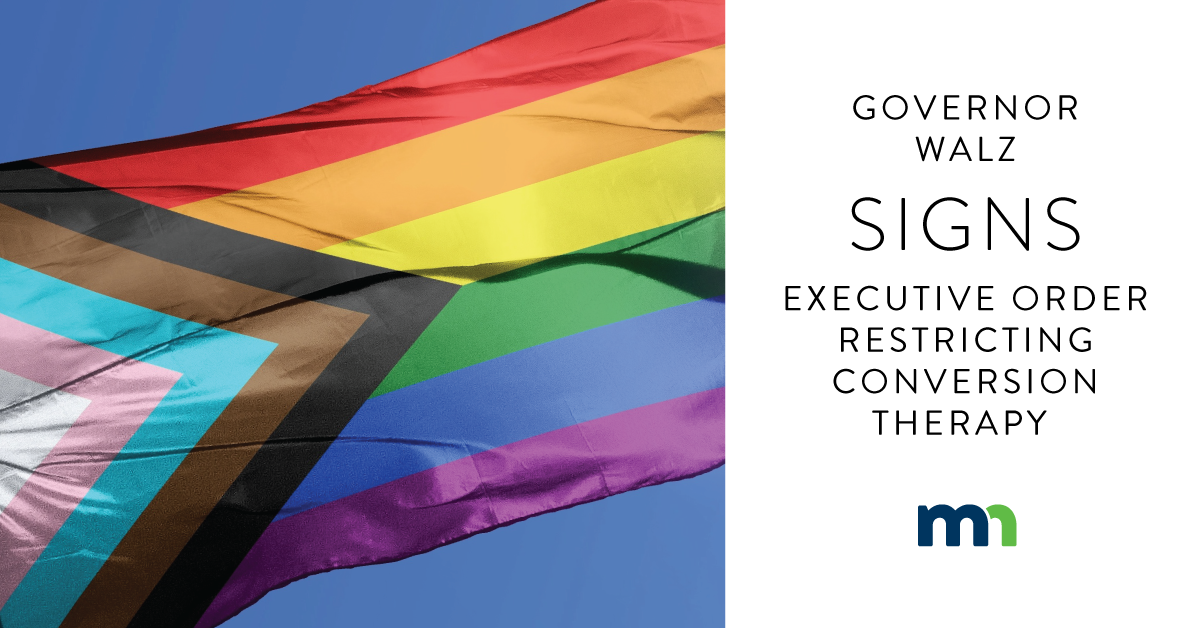 Last week, Governor Walz signed a historic executive order to protect LGBTQ+ Minnesotans from the harmful, cruel, and discredited practice of conversion therapy. 
This executive order reminds us that LGBTQ+ Minnesotans deserve to live with dignity, free from discrimination and hate. 
Under the executive order, MDHR will investigate health care providers who are engaged in discriminatory practices related to conversion therapy. MDHR, along with other agencies, released /mdhr/assets/Joint%20Admin%20Bulletin%202022_tcm1061-520041.pdfthis bulletin on March 1, 2022, to help providers prevent the use of conversion therapy. 
This article was updated on March 1, 2022.