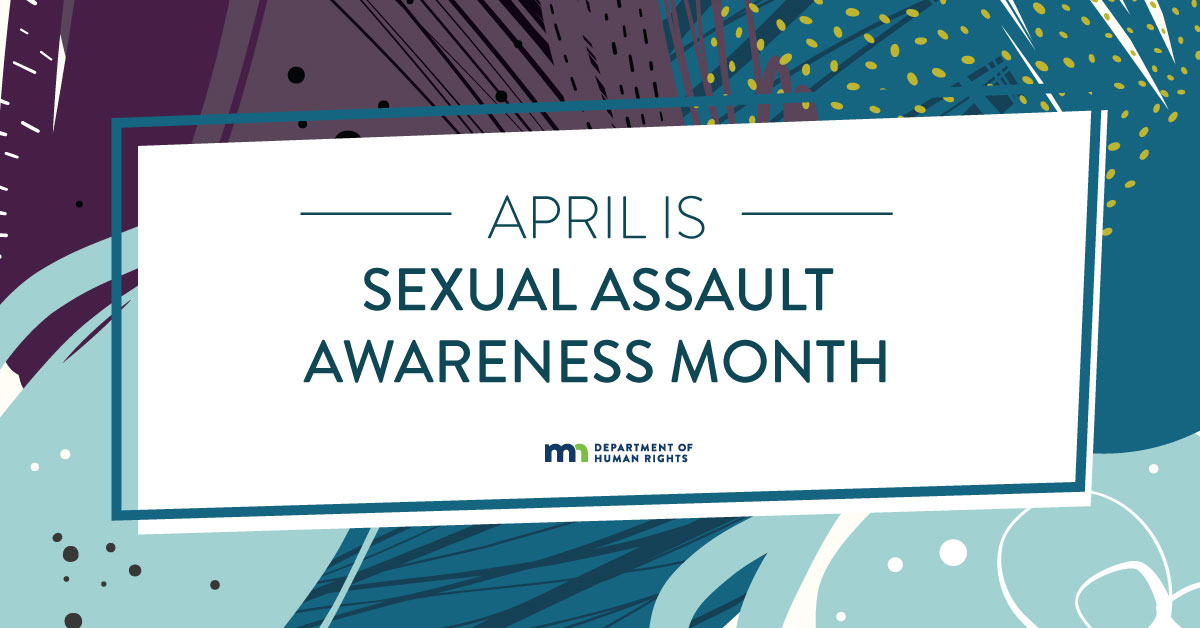 Governor Walz and Lt. Governor Flanagan proclaimed April as Sexual Assault Awareness Month. 
During this month and every month, our message is clear: living a life free of sexual assault is every Minnesotan's civil right.  
Sexual harassment and assault are pervasive in our culture. According to the 2020 Status on Women and Girls in Minnesota, 63% of Minnesota women say they have been sexually harassed. 
Minnesota's Black, Indigenous, Latinx, Asian Pacific Islander, youth, women, and transgender communities are often the most affected. Sexual violence can have lasting health, financial, and physiological consequences. 
Every Minnesotan has the responsibility to build a culture that is free from sexual assault and harassment. 
Minnesota Human Rights Act 
The Minnesota Human Rights Act is an important tool to help address and prevent sexual harassment and assault in places where you work, live, go to school, and public places you visit. 
Case Highlight: Minnesota Department of Human Rights' Settlement Agreement with Ramsey County 
A 16-year-old seasonal lifeguard's supervisor sexually assaulted her at a closed beach. He then drove her in a county vehicle to purchase Plan B emergency contraceptive.
The lifeguard reported the sexual assault to two other supervisors and neither took action. 
The following summer, the County rehired the lifeguard and assigned her to work with the supervisor who assaulted her. She then reported the assault to a third supervisor who acted.
Our settlement agreement with Ramsey County required the County to update its policies and procedures to prevent sexual assault and harassment from happening in the future. 
And if it does, the County will ensure that incidents are addressed promptly. 
Resources
Report sexual assault and harassment to the Minnesota Department of Human Rights by calling 1-833-454-0148 or report it online.