30 years ago this month, disability rights were etched into federal law with the passage of the Americans with Disabilities Act (ADA). 
Similar to the Minnesota Human Rights Act, the ADA prohibits discrimination against individuals with disabilities in all areas of public life, including jobs, schools, transportation, and all public and private places that are open to the general public. 
These powerful civil rights tools echo what we know to be true, Disability Rights are Civil Rights! 
While we celebrate the ADA's anniversary, we know that equality for people with disabilities in the law does not always mean equality in day-to-day life. 
People with disabilities continue to face systemic ableism as well as conscious and unconscious biases. For the cases we investigate at the Minnesota Department of Human Rights, disability discrimination is one of most common bases of discrimination, especially in employment.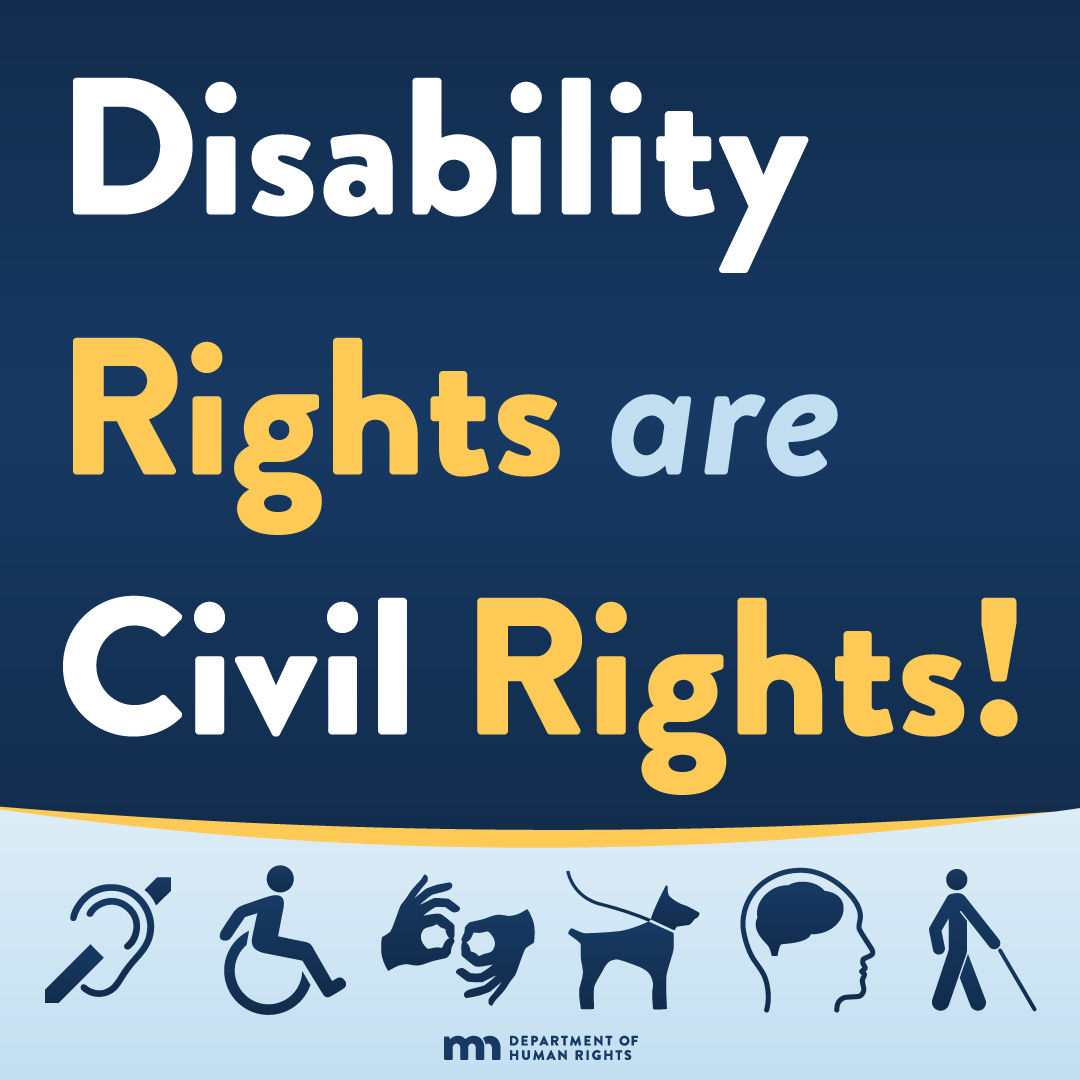 We also know that individuals with disabilities, particularly people with disabilities who are people of color, Indigenous, transgender, and women, are subject to intersectional discrimination – discrimination that targets multiple aspects of an individual's identity. 
As the state's civil rights enforcement agency, we are dedicated to building a state where an individual's race, disability, sexual orientation, gender identity, age, or other identity make our communities stronger and more interconnected. 
Three ways you can honor and celebrate the ADA today! 
1. During COVID-19, help inform employers that workers who have a disability, including individuals with health conditions, can request a reasonable accommodation like shifting working hours or moving workstations.
2. If you or someone you know experienced or witnessed discrimination, encourage them to contact the Minnesota Department of Human Rights by calling 1-833-454-0148. 
3. Use #ThanksToTheADA on social media to share what the ADA means to you!