Family Caregiving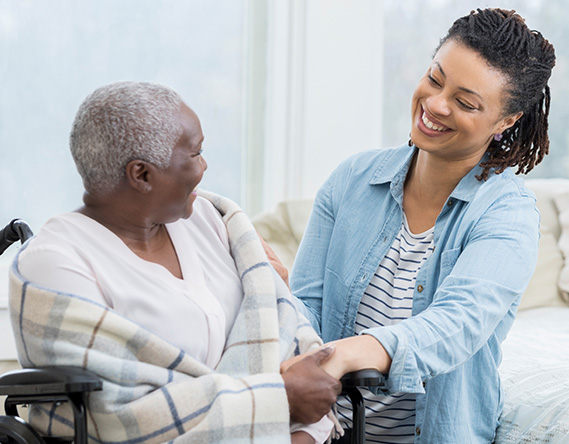 If you help an aging parent, spouse or friend on a regular basis and are not paid for it, you are a family caregiver. Family caregiving can be as intense as around-the-clock care for a person with late-stage Alzheimer's or as simple as doing the grocery shopping.
Family caregiving may be the most satisfying work we ever do, but it can come at a great personal sacrifice of time, energy and income. If that isn't enough, caregiving carries a high risk for depression and worsening health of the caregiver. It is very common for caregivers to feel overwhelmed and alone. But caregiving does not have to be harmful to your health. Research clearly shows that family caregivers who connect with support, do better.
Minnesota family caregivers are fortunate that different types of support are available at little or no cost. Support includes phone information and referral, caregiver skills classes, individual caregiver consulting, self-directed grants, and limited respite care. When meeting in person is not an option, classes and counseling are on-line.
You can start by calling the Senior LinkAge Line: Monday-Friday 8am-4:30pm; at 800-333-2433.