Office Closed Monday in Observance of Memorial Day
Board Member and Past Chair Nirmal Jain Receives U of MN Honor
University of Minnesota President Joan Gabel has conferred the 2020 President's Award for Outstanding Service on Nirmal Jain, PE, Board member and past Chair. Jain is currently Principal Engineer at the University of Minnesota, overseeing its building design and energy optimization programs. He was the construction engineering coordinator for TCF Bank Stadium and many other large buildings on the Twin Cities campus. He is as an adjunct instructor for the University of Minnesota and Dakota County Technical College. On the national level, he has served as an officer of the NCEES Central Zone.
In presenting the award, President Gabel wrote: "I am delighted to give you this well-deserved recognition for your remarkable work. With this award, you become a member of an elite group of faculty and staff of the University community. Your excellence is a model for your colleagues and co-workers to emulate. True to the mission of this great land-grant institution, you have done more than your share to make the University of Minnesota one of the preeminent institutions in the nation."
Board Meets May 6; But Committees and Sections Canceled
The Board will hold its May meeting. However, sections and committees will not meet.
Staff Continue to Work Remotely Under Stay-at-Home Order
Please use email to contact Board staff. See ""Staff" under "Contact" or use the general email box: aelslagid@state.mn.us.
"Was My Licensed Renewed for 2020-2022?"
Wanting to confirm that your renewal application was received and accept? Check the "Licensee Lookup." If your expiration says 6/30/2022, you are renewed. Note that the Board will not be mailing license cards at this time. Anyone wishing to confirm your license status can be directed to this Licensee Lookup site.
Please allows 4-5 business days for your renewal application to be reviewed, approved, and processed.
Licensee Lookup
Renewals Are Open
All 2018-2020 Licenses/Certificates Expire June 30
The renewal window for licenses and certificates is now open. ALL licenses and certificates expire on June 30, 2020, regardless of the date issued. You need to have completed the required professional development hours (PDH) before you can renew.
Renew now through Online Renewal Services - it's quick and easy. Have handy
your PDH hours,
your license or certificate number,
the last four digits of your ID number (for most of you, that your social security number), and
your credit card information,
and you will be done renewing in just a few minutes. Renew Online PDH Requirements FAQs
2018-2020 CE Carryover List Available
If your name does not appear on this carryover list, you do not have any CE from the prior period you can carry over to this renewal.
2018-2020 CE Carryover
Retiring Rather Than Renewing? Let the Board Know!
Find out how to request "Retired" status (very simple) and what it means.
Choosing Retired Status
UPDATE Minnesota FSS, PSS, FG, PG, and MNLS Spring Exam Administrations CANCELED
All Board-administered exams previously scheduled for MARCH and APRIL, 2020 are CANCELED.
The Board has attempted to reach all examinees by phone now regarding the cancellation. The Board will follow up by letter later regarding a rescheduled examination date. Anyone who was approved to sit for this exam administration will NOT need to reapply to the Board to sit. Examinees do not need to contact the Board at this time; the Board will reach out to you, as details become available.
Please subscribe to email communications from the Board or follow the Board on social media for updates.
Subscribe and Stay Informed
March Complaint Committee Meeting Canceled
The Complaint Committee meeting scheduled for Wednesday, March 25, 2020, has been canceled.
COVID-19 Statement from the Board

The Board and the State of Minnesota are preparing for a COVID-19 outbreak, focusing on the safety and well-being of staff and those who come to the Board office. The Board is, as are all state agencies, following the guidelines, procedures, and preparation requirements of State leaders. For more on state prevention measures and what you can do to help, visit the Minnesota Department of Health website.
Currently, there has been no substantive change to Board office operations nor to the Board meeting calendar, with the exception that all out-of-state travel has been canceled. Business is otherwise being conducted as usual. We do request that if you are sick, do not visit the Board office. Call 651-296-2388 or email the appropriate staff. See "contact us" on the Board website.

Continuing Education
Renewals are proceeding as normal. They will open in early April. Look for
a postcard notice by mail that will go out to all current licensees/certificate holders, and
an email notice to email subscribers.
The Board reminds those renewing who have not yet earned all their CE for the period of July 1, 2018 – June 30, 2020 (or prior to when you apply to renew, whichever is first) that CE may by earned via remote learning, as well as in-person. Televised or videotaped courses, webinars, and other self-study courses, and distance-learning college courses are among the many CE formats available.
Whatever the format, the continuing education must consist of learning experiences that enhance and expand the skills, knowledge, and abilities of practicing professionals to remain current and render competent professional services to the public. Practitioners may pursue technical, nontechnical, regulatory, ethical, and business practice needs for a well-rounded education provided the education directly benefits the health, safety, or welfare of the public. (MN Statute 326.107, Subd. 2)
Be sure you have earned 2 ethics PDH between July 1, 2018 – June 30, 2020 (or prior to when you apply to renew, whichever is first). While you can carryover up to 12 PDH from the prior reporting period, ethics PDH cannot be carried over; it must be earned in that stated period.
Anyone needing to apply for a 'hardship' exemption from CE reporting for the period should review the requirements and submit the CE Exemption Form July 1, 2018 - June 30, 2020 prior to applying for renewal. Exemptions must be preapproved by the Board and a "letter of acceptance" from the Board included with your paper (not online) renewal. Everyone is encouraged to review the continuing education page on the Board's website now, well prior to applying for renewal. Visit "Continuing Education" on the Board's website under "Manage License."
Exam Applicants
The Board is monitoring the situation as it relates to exam administrators as to whether testing will continue to go forward at one or more testing locations. Check first with your exam administrator if you have concerns whether a test will go forward or regarding your ability to attend an exam for which you registered.
Below is information the Board has received thus far from such administrators:
Rules Package R-4579 Effective March 16, 2020

Rule Package R-4579, which govern definitions, engineering examination and experience, land surveying education and experience, and geoscience education and experience, was published in the State Register on March 9, 2020. It is effective March 16, 2020.
The rule in its revised form will be available on the Revisor's website in the next few business days, a link to which is available on the Board's Statutes and Rules page.
For more information on these changes impact to examination and licensure requirements, see the page for the particular profession under Get Licensed.
NCEES Seeks Ag and Bio Engineers to Participate in PAKS
NCEES is seeking licensed agricultural and biological engineers to participate in an online survey as part of the professional activities and knowledge study (PAKS) for the PE Agricultural and Biological Engineering exam. This survey will be used to update the specifications for the exam. Please respond to NCEES by March 26, 2020, if you wish to participate.
Details/Contact Information
Rules of Profession Conduct Changes Effective October 21, 2019
Rule Package R-4449, which revises MN Rules 1805 (known as "Rules of Professional Conduct") was published in the State Register on October 14, 2019. It is effective October 21, 2019.
Rulemaking
2018 CE Carryover List for 2020 Renewal Now Posted
Those wanting to know whether they have any carryover continuing education (CE) hours from 2018 (good towards meeting 2020 CE renewal requirements) on record with the Board can view the list in the Continuing Education section of the website. If you aren't on the list; you have no recorded carryover. Please see the page for more information.
A reminder: Renewals do not open until spring 2020. Sign up for the Board's email communications to receive first notice.
Continuing Education
Email Sign-up
Rules Adopted, Effective May 13, 2019
ARE and FE Direct Registration Option Now Available
Rule package R-4547, which allows applicants for the Architect Registration Examination (ARE) and the Fundamentals of Engineering (FE) examination to apply directly to their respective national councils to take the examination, was published in the State Register on May 6, 2019. It became effective May 13, 2019.
Direct registration is now available to ARE exam applicants and to FE applicants who meet the education requirements. Please follow the links below to the appropriate profession/exam page for details.
The updated and official version of the Board's rules can found on the Board's "Statutes and Rules" page.
FE Exam
ARE Exam
Board Statutes & Rules
Parsons Elected NCARB Region 4 Chair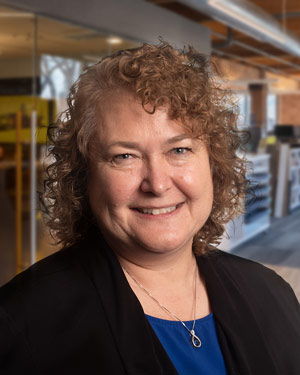 At the recent Regional Summit of the National Council of Architectural Registration Boards (NCARB), Meg Parsons, Architect and Chair of the Minnesota Board, was elected to the position of Chair for NCARB's Region 4. Her one-year term begins in July.
Parsons was also recently elevated to a Fellow of the American Institute of Architects (FAIA). The AIA, in describing this honor, states: "AIA Fellows are recognized ... for their exceptional work and contributions to architecture and society. ... Only 3 percent of the AIA members have this distinction."