Northeast Landscape Committee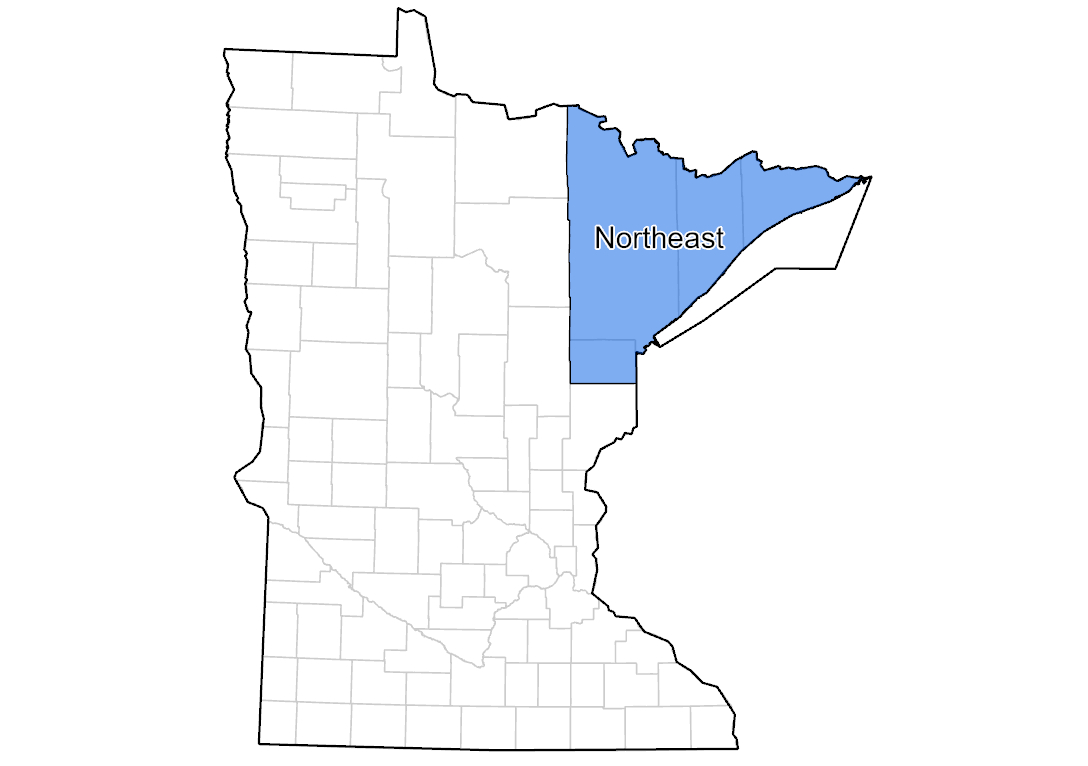 In 2003, the MFRC approved the first generation Northeast Landscape Plan developed by the Northeast Regional Committee.
Since the plan's approval and through the ensuing years of coordination and implementation efforts, committee members identified a number of topic areas that needed to be addressed (e.g., the need for social and economic goals and strategies and emerging issues such as climate change and bioenergy).
In May 2011, the MFRC approved the initiation of a process to revise the 2003 Northeast Landscape Plan by the Northeast Landscape Planning Committee.
Concurrent with the landscape plan revision process, there have been several initiatives that sought to address various forestry and related resource management issues, including the Northern Minnesota Climate Change Response Framework (CCRF) and the Boreal Forest and Community Resilience Project (BFCRP). The revised landscape plan has benefited from analyses and support provided by these synchronous research and coordination initiatives.
The second generation Landscape Plan is intended to provide:
Strengthened and up-to-date economic, social, and ecological plan components
A new framework to assist managers in planning for an uncertain future
Improved coordination, implementation, monitoring, and evaluation strategies based on a decade of landscape-level forest management in Minnesota
The Northeast Planning Committee is has completed its work on the revised plan. In September 2014, the MFRC approved the second generation Northeast Landscape Plan. Now that the plan is approved by the MFRC, the Northeast Landscape Coordination Committee will reconvene and coordinate the voluntary implementation of the plan.
Numerous reports, studies, and background information have been prepared to support the development of the second generation Northeast Landscape Forest Resources Plan. Additional materials relevant to the plan revision are available below.
Committee Chair: John Bathke 612-991-5363 john@b-green.us
Staff Contact: Jaimé Thibodeaux
Current Northeast Landscape Plan
Northeast Landscape Forest Dashboard Metrics
Statewide Forest Dashboard Metrics
Minnesota Forest Carbon Dashboard
Meeting Recordings
Documents, Reports, and Presentations