Auto theft prevention – tips from the experts
The first line of defense against auto theft is you.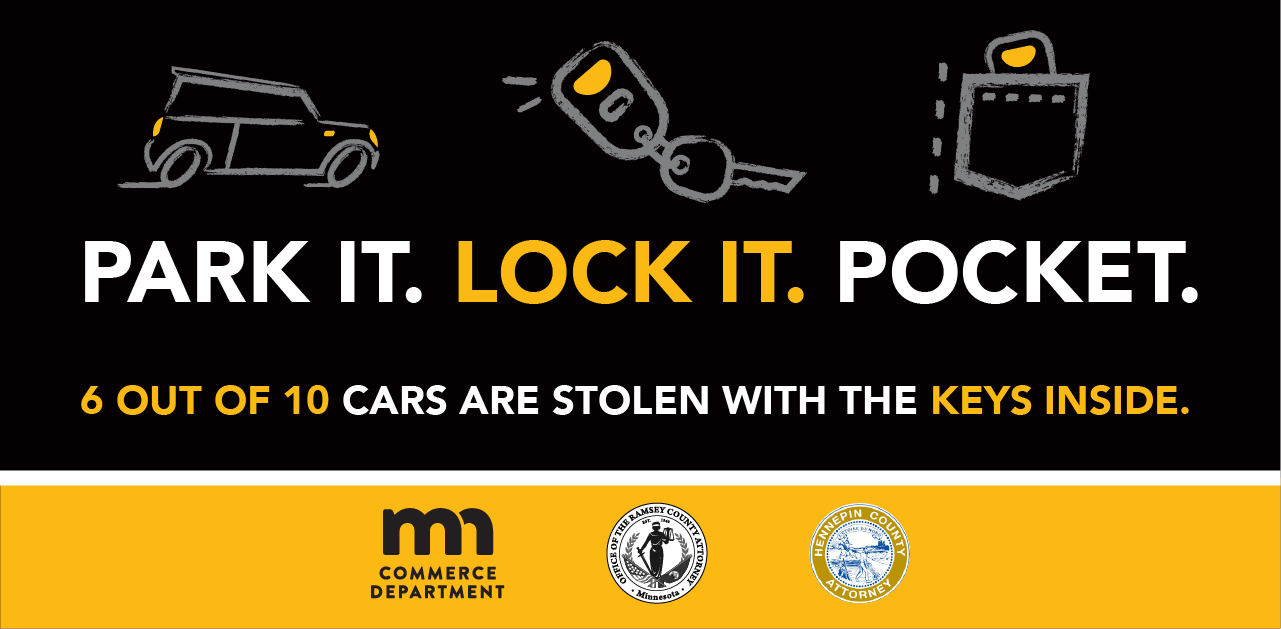 The Minnesota Department of Commerce has partnered with the Hennepin and Ramsey County Attorney's Offices to help generate awareness on auto theft prevention.
As the two largest county attorney's offices in Minnesota, they see the greatest number of auto theft-related charges in the state and have some useful tips and tricks to help you avoid becoming a victim of auto theft.
Top 3 ways to prevent auto theft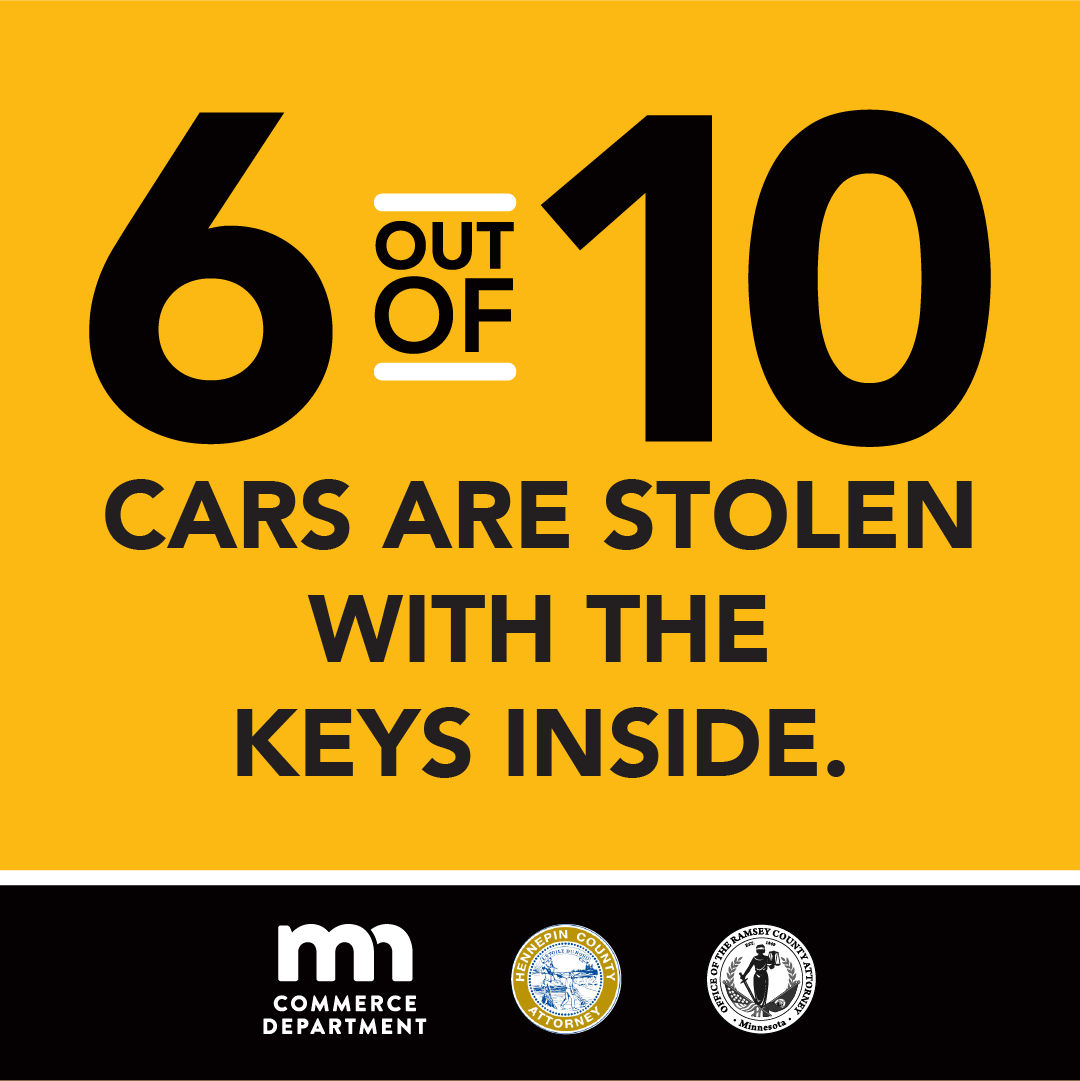 Always lock your vehicle, even in a garage.
Do not leave your car running unattended.
Don't leave a wallet, purse, cell phone, bags, boxes or wrapped presents in your car, truck or van.
In addition to the Hennepin and Ramsey County Attorney's Offices, auto theft prevention tips also come from local, county and state law enforcement, the Minnesota Department of Commerce Fraud Bureau and the Minnesota Auto Theft Prevention Grant Program. Help spread the word with the Park it. Lock it. Pocket toolkit.