2022 Asian Pacific Minnesotans Leadership Awards Dinner


September 9, 2022
Democracy in the Time of COVID 
After a hiatus of several years, the 2022 Asian Pacific Minnesotan Leadership Awards Dinner was an elegant and exciting event that recognized and honored those who have contributed to the common good. Given the times we are living in, we also celebrated survival and the leadership that brought us through the worst pandemic in a century. To these ends, we uplifted stories from our communities and of individuals and groups whose examples inspired us to maintain our individual and collective pursuits of lives well lived.
Award Recipients
Thank you to everyone who submitted a nomination for the 2022 Leadership Awards! The 2022 award winners were:
The Honorable Judge Tony N. Leung—Lifetime Service Award
Dai Vu—Frontline Worker Award
Chinese American Chamber of Commerce—Frontline Worker Award
Phramaha Chamnian Bunma—Humanitarian Award
Ramon and Sara Puerto—Humanitarian Award
Gregory J. Hugh—Outstanding Service Award
PaSee Yang—Outstanding Service Award


Sponsors
We are grateful for the generous organizations who sponsored the 2022 Leadership Awards Dinner!
| | |
| --- | --- |
| Platinum Sponsors: | Bronze Sponsors:  |
| Hmong American Partnership | Action to Equity |
| State of Minnesota Office of Higher Education | Asian Women United of Minnesota |
| Thomson Reuters | Hmong Chamber of Commerce |
| | Destination Medical Center |
| Gold Sponsors:  | Dave Hoang |
| Huntington Bank | Diversity Council |
| Minnesota Humanities Center | Fil-Minnesotan Association |
| Minnesota Indian Affairs Council | Hennepin County—Commissioner Lunde |
| Mo's Tropical Market | Hennepin County—Danny Lee |
| | Hiway Credit Union |
| Silver Sponsors:  | Hmong Elders Center |
| Chinese American Chamber of Commerce—MN | Karen Organization of Minnesota |
| Chinese Community Center | Kingsfield Law Office |
| Drake Bank | Lao Assistance Center of Minnesota, E.D. |
| State of Minnesota Department of Public Safety | Minnesota Department of Agriculture |
| State of Minnesota Department of Transportation | Minnesota Department of Education |
| Thai Cultural Council of Minnesota | Minnesota National Guard |
| | Nepali Association |
| | Saraswati Singh |
| | SEWA |
| | Tibetan American Foundation of Minnesota |
| | TPT |
Emcee Candy Bhramayana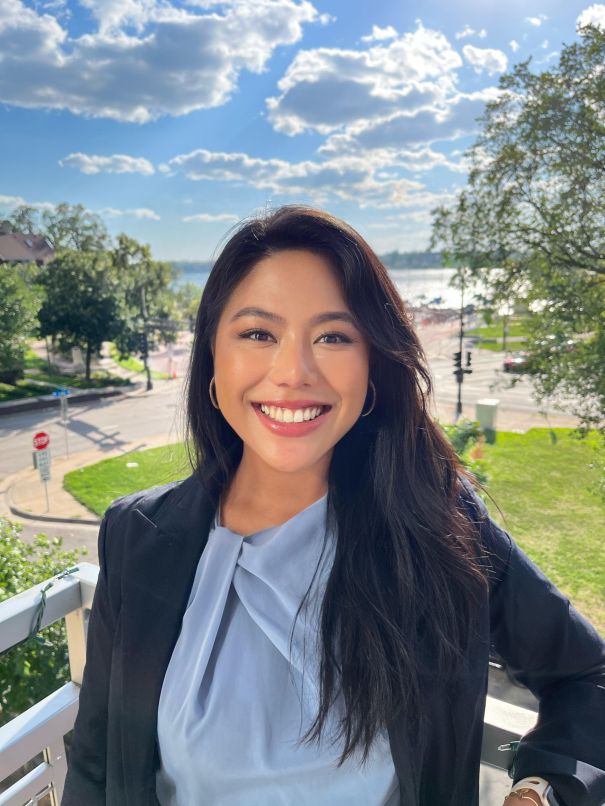 Archariya (Candy) Bhramayana is a first-generation Thai American born in Bangkok, Thailand, and raised in Seoul, South Korea. She holds her bachelor's degree in Biochemistry and Russian & Slavic studies from the University of Arizona (UA). As an undergraduate student, she dedicated her time towards uplifting the Asian American community as well as other historically underserved and underrepresented communities in Southern Arizona. At UA, Candy was involved in student outreach programs, community organizing, leadership, and academic research. One of her proudest projects is the Arizona Global Health Project (AZGHP), an outreach program aimed at empowering local and international communities through healthcare and education. Now residing in Minnesota, Candy brings her diverse experience to the Minneapolis-St. Paul community through her active work with the Thai Cultural Council and Wat Promwachirayan, embracing the MinnesoTHAI initiative to celebrate the Thai community and other Southeast Asian communities that proudly call Minnesota their home.
Currently, Candy is a Minneapolis-based lead flight instructor for Inflight Operations. As a lead instructor, she trains and supervises flight crews on aviation regulations and service excellence. She also focuses her time on mentoring and individual empowerment in the aviation industry.
Emcee Tou Ger Xiong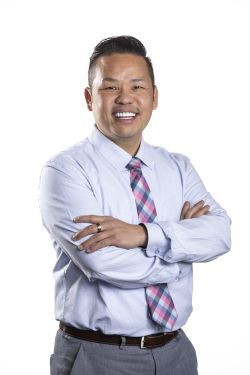 Tou Ger Xiong is a nationally known Hmong American motivational speaker, entertainer, and activist. He has given over 1,600 presentations to audiences in 48 states. His work has been featured on national television, radio, and in newspaper. He has been quoted as "one of the most influential Hmong in America today." 
Tou Ger starred in "Portraits From the Cloth," the first television movie about a Hmong family's journey from war. He has also appeared on America's Got Talent, and his documentary "Hmong Means Free" is currently airing on public television. 
Tou Ger has received the National Alumni Hall of Fame Award from the United Neighborhood Centers of America, the Pride of St. Paul's Spurgeon Award, the Minnesota Governor's Martin Luther King Award for social justice, the Hmong National Development IMPACT Award, and the Minnesota Indian Association's "Spirit of Ghandi" Non Violence Award. In 2019, he received the Bush Leadership Fellowship for his work in social justice.
Keynote Speaker Sarah Lancaster
The keynote speaker for the 2022 Asian Pacific Minnesotans Leadership Awards Dinner was Sarah Lancaster, first grade teacher in the Onamia School District and recipient of the 2022 Teacher of the Year Award! 
In addition to teaching for nine years, Sarah has coached over 20 seasons of both athletics and arts programs. She currently serves as president of the Onamia Area Civic Association and volunteers for her local Girl Scout troop. She is also the first person of Asian Pacific ancestry to receive the Minnesota Teacher of the Year Award. 
It was her dedication to her hometown community, her commitment to educating children about Asian Pacific communities and cultures, and her recognition of the mental health toll taken by the COVID-19 pandemic that made Sarah the natural choice of keynote speaker for this year's event—relevantly themed "Democracy in the Time of COVID."