Commemorative Works Rulemaking
The Capitol Area Architectural and Planning Board is considering potential amendments to its rules governing monuments, memorials and works of art [aka Commemorative Works] on the Minnesota State Capitol grounds. All information about this topic can be found on our Rulemaking: Commemorative Works on the Minnesota Capitol Grounds webpage. 
"The New Behavioral Health Hospital Project at 559 North Capitol Boulevard in St. Paul, Minnesota, on a site formerly known as Bethesda Hospital, is a joint venture between Fairview Health Services and Acadia Healthcare. The new Hospital is a five-story, ~108,000 sf facility with 144 beds serving the mental health needs of adult, child/adolescent, and geriatric inpatients and outpatients. The new Hospital includes six inpatient nursing units highlighted by social spaces with generous natural light in tower elements at the building corners, a gymnasium and exterior activity yards for interior/exterior patient recreation, and an outpatient center for post-discharge step-down treatment of patients – all in a state-of-the-art and healing environment." Review the drawings and timeline here.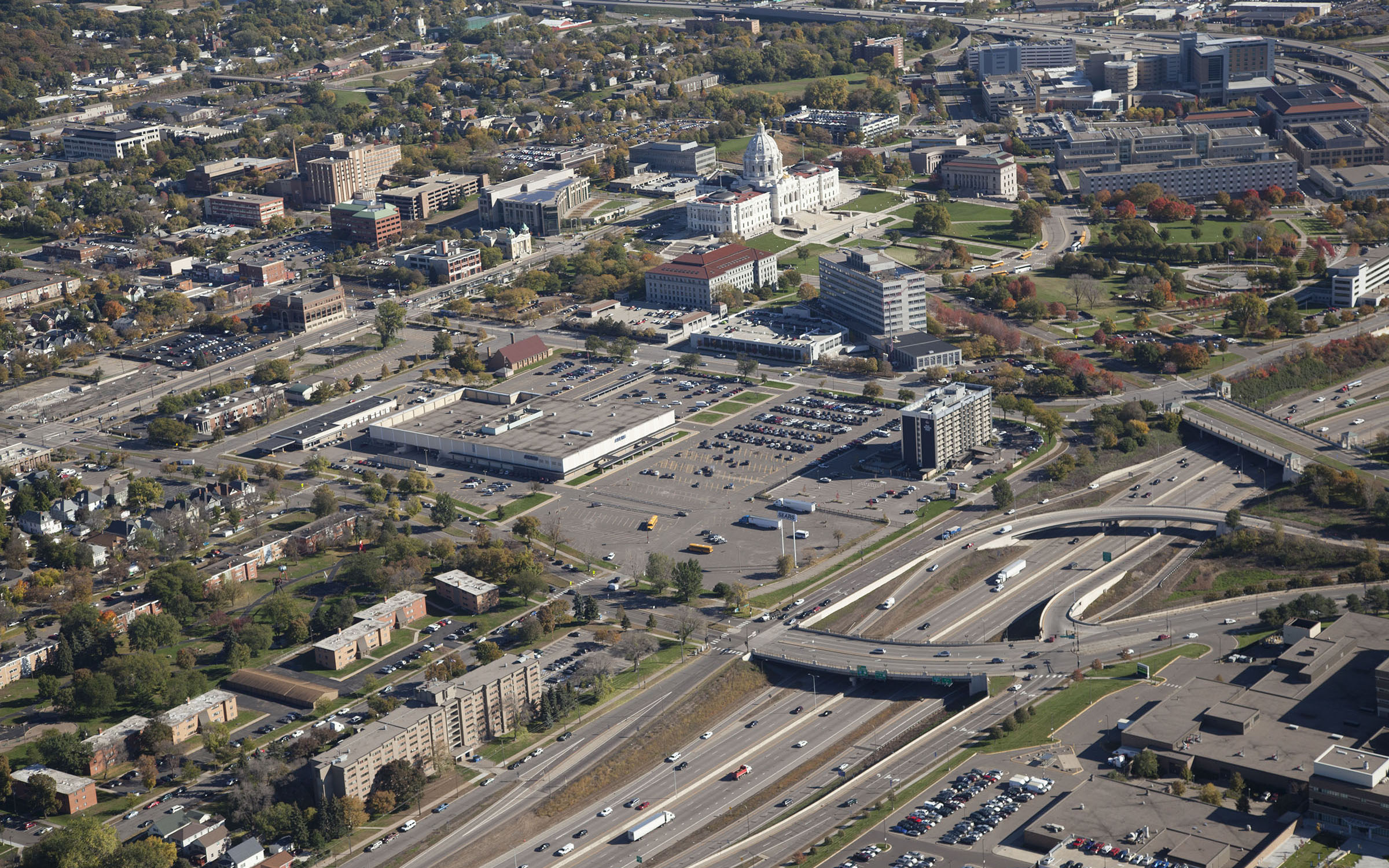 The March 2nd 2021 Board Meeting marked the beginning of the community design review process realizing the community plan for a mixed-use transit-oriented urban village near Capitol Rice LRT Station. Aspirational images presented by owner/developer team (Seritage Growth Properties) are the first iteration of a series of submittals to occur during a 'predevelopment' process featuring community discussions, individual surveys and stakeholder meetings involving neighbors, neighborhood groups and institutions. View the Sears Site Design Process page for more information and to share your views. 
Capitol Region Watershed District (CRWD) and Capitol Area Architectural and Planning Board (CAAPB) are partners on a stormwater management study to understand water quality and quantity issues in the Capitol Area and identify regional green infrastructure opportunities for improved stormwater management. CRWD and CAAPB believe that stormwater management strategies will be integral to achieving the broader vision and goals in the Capitol Area comprehensive plan. Visit CRWD's website (linked above) for further information.