Listening to the Community on Rice Street
Community input was gathered from a design event jointly conducted by the City of Saint Paul, Ramsey County, and the CAAPB on Tuesday, October 3rd. This is part of a larger process that includes research on real estate trends, mobility, business access, parking, safety - and will include on-street interactions, stakeholder interviews, and community gatherings. A Ramsey County representative was present to gain information for their study of Rice Street from University to Larpenteur. The research and activities are sponsored by the City's Commercial Vitality Zone (CVZ) pre-development funding.
CAAPB Staff is working with City of Saint Paul Planning & Economic Development (PED) to conduct planning for Lower Rice Street, powered by the City of Saint Paul's Commercial Vitality Zone (CVZ) Program. The area of focus is the four blocks of the Rice Street commercial corridor from University Avenue to Pennsylvania. The outcome of the Predevelopment stage is formation of a larger strategy that would compete with other Saint Paul CVZ's for larger public investment aimed at incentivizing reinvestment and redevelopment.
Comprehensive Plan Update is Underway
CAAPB Staff has initiated a series of overlapping planning projects in the Capitol Area that will form the components of a new unified Comprehensive Plan for the Minnesota State Capitol Area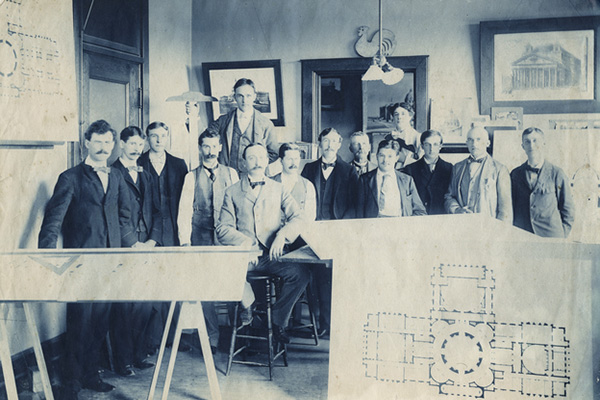 As the Capitol Area Architectural and Planning Board observes its 50th Year in 2017, we look back at the Board's first Comprehensive Plan from 1970 and assess what has been accomplished in five decades