An Interview with Elinor Gollay
By Jim Conroy, The Center for Outcome Analysis
Introduction
After 50 years since the passage of the Developmental Disabilities Act in 1970, it's a good idea to ask again, what exactly is a developmental disability? How did the definition become what it is today? We know that the term "developmental disabilities" was written on a cocktail napkin, brainstormed by Elizabeth Boggs and Elsie Helsel (both mothers and advocates). The first definition required onset in childhood, expectation of lifelong influence, and named three categories of disability specifically – the archaic term MR (intellectual disability), cerebral palsy, and epilepsy – and a fourth term more vaguely, neurological conditions requiring similar supports.
But that original definition seemed to exclude many people with disabilities who were not in those categories. This caused vigorous (to say the least) debate among advocates. The definition subsequently changed drastically over the 1970s. Very few of us working in this field lived through that period, and the tale is rarely told.
One person who was at the center of that cyclone was Dr. Elinor Gollay. After years of turmoil and strife, the besieged Congress mandated that the Administration on Developmental Disabilities undertake whatever actions were necessary to produce a less conflict-prone definition. Dr. Gollay led those efforts from positions in the private sector.
We interviewed Dr. Gollay by videoconference in her Portland home in November 2020. The way in which her work revolutionized the meaning of the term is pivotal in the history of developmental disabilities. This is the story of the origin of the so-called "functional definition of developmental disability." The story reveals a great deal about some oddities and quirks of America's present system of planning and services.
Disclaimer: This interview references an out-of-date term that is called intellectual disability today.
Celebrating the 50th Anniversary of the Developmental Disabilities Act
Why did we need a DD Act?
Elizabeth Boggs, Ph.D. and Elsie Helsel, Ph.D. were the primary citizen lobbyists for passage of the law. They represented The Arc US and United Cerebral Palsy Associations, respectively.
In this video clip, Dr. Boggs explains the reasons why the Developmental Disabilities Act was necessary:
To get out from under mental health;
To embrace a zero-reject model for people with the most significant disabilities
To create an overall collaborative policy because Congress was not interested in passing a law for every disability group.
Elizabeth M Boggs, PhD: The Origins of the DD Act on the
50th Anniversary
Disclaimer: Elizabeth Boggs uses out of date language during this interview from the 1980s.
What made the need for developmental disabilities legislation different from what already existed? Why did you need a law? What were you aiming for?
Well, we needed it for several different reasons, all of which converged on the same solution. We needed it because of the continuing problem of being subordinated to mental health, particularly at the state level, and having the mental-retardation agenda be a kind of stepchild of that system. That was one reason.
We needed... so we needed a separate identity. So our agenda was to further distance ourselves, differentiate ourselves based on the early-onset consideration and then to consider who else might share that with us, not because we wanted – we needed allies exactly, but because it was fairly apparent from our work in the public schools that we were dealing with children who were disabled, and the concept of special education included all such children, and we were working at the state and local level with public-school systems in which we were joining forces with parents whose children have other types of disabilities.
The United Cerebral Palsy Associations were moving fairly effectively to identify that category of people, and while at the state and local level there was considerable rivalry and even a little bit of animosity between those two groups, at the national level, we had very good working relationships.
The staff in United Cerebral Palsy national office was quite – Una Haynes and people of that sort were quite cognizant of the various considerable degree of overlap, and they, in fact, had been quite active in bringing improved physical-therapy services to many of the institutions for people who are retarded, because since there were no long-term-care institutions for cerebral palsy.
Many of the children who had cerebral palsy ended up in institutions for the mentally retarded. They got in on the basis of mild mental retardation and severe cerebral palsy. So we had a commonality there, and it was fairly clear to me, furthermore, that if we permitted the several groups who were forming around distinct entities of that sort to move into a more active lobbying role...
In competition with one another that we would defeat our own ends. I do want to say one other thing that came into the stream of thoughts, or so to speak, that led up to the formulation of the developmental-disabilities idea. The President's Committee on Mental Retardation, not to be confused with the President's Panel, was created in 1966 by executive order of President Johnson.
PCMR had issued, among its reports, a kind of a paternalistic admonition to us in the MR field that we ought to take more cognizance of the existence of people with other types of disabilities, we ought to be more catholic in our approaches.
And I took that as a warning of the change in times and a recognition that MR had become quite a... quite a... [stammers] an active agenda during the Kennedy Administration, and it probably wasn't going to enjoy quite as much singular attention
in the future and that the coalitions were in the order of the day, particularly if they were logical, as many of us felt this particular one was.
Ted Kennedy decided that for historical reasons and whatnot, he would like to be the principal sponsor of this particular piece of legislation. So Senator Yarborough acceded to that, and it became the Kennedy-Yarborough Bill, not the Yarborough-Kennedy Bill. However, the effect of that was that we then could no longer work with the committee staff because Senator Kennedy's status did not give him command of the committee staff, so we worked with Senator Kennedy's personal staff.
So there was a bit of a setback there in terms of our getting into the mainstream running down the pike. The other thing that's quite important that one has to recognize about this is that Eunice and Sargent Shriver had left the country and were in Paris where Sargent Shriver was Ambassador to France for President Nixon.
That was important because Eunice had taken a very active role in respect to the earlier legislation, and she was kind of considered the MR expert in the Kennedy family, and if she had been around, she would've had a good deal to say about this, and I know that when she came back from France and discovered what had happened, that she was one of the people who felt that the attenuation of the MR focus was a mistake.
One of the concepts that we had clearly in mind when we were drafting this legislation, and I might say parenthetically that when I say, "We were drafting it," I'm referring to about half a dozen people in Washington, including Harry Schnibbe, who was very supportive and who was the Executive Director of the National Association of State Mental Health – program directors.
And Eleanor Elkin from...
Well, Eleanor Elkin was... she was supporting the activity, and she did convene the first meeting of the consortium, but she was not paying detailed attentionto what was going on.
Was anyone from the administration helping out at that point?
Well, no, absolutely not, because they were... you know, they were..
It would've been inappropriate.
Right. And that's really what I was leading up to. But we were working with the staff, and particularly with Carey Parker and, subsequently, with Congressman Rogers' staff after we'd gotten fairly well down the pike with what we wanted for the Senate.
We then worked with Congressman Rogers.
The initial very broad definition was curtailed in several respects, partly because Senator Kennedy began hearing some of the protests, partly because... rather behind the scenes, Arthur Lesser, the Director of the Maternal and Child Health and Crippled Children's program in Department of Health, objected that we were invading
his territory.
You really had a great deal of external pressure from different sources...
Yes. True, true. That was helping to forge the definition...
That's right.
At the same time, the insiders, if you will...
Yeah.
...Were trying to formulate something that would hold up over time and would really be the door through which these developmental-disabilities funds could effectively pass.
There were two other ideas, or factors, that contributed to this. One was that at that time, about the only service support money that was around... that supported services for people who were retarded was in vocational rehabilitation.
That clearly only assisted people who were considered candidates for employment, which was basically the mildly retarded. Similarly, in education, there were some funds... this is long before Education for All Handicapped Children Act – there were some funds going down the pike as a result of the legislation enacted in 1965 and 1966.
There was some money going down the pike for public-school programs... that could be directed to people with mental retardation.
But in those days, most of the people that were benefitting by that were the so-called educable retarded and some trainable. The upshot was that when you looked around, there was really very little service money that was reaching people who most needed it, who were the most severely disabled, children and adults, and who... were ignored in the scheme of things to a considerable extent.
So this legislation was intended to be a Zero Reject idea. But, clearly, the states had-- under our federal system, the states clearly had the responsibility for taking care of people who were too dependent to take care of themselves, and that we should strengthen the states.
Later on there...
What was the phrase that they began to use?
"Capacity building." Federal government got into capacity building at various times, meaning giving the states some degree – the ability to build up their own capacity to do what they were doing.
The very first meeting, I might say, of the National Advisory Council was held in conjunction with a meeting of the President's Committee, and we had a joint luncheon so that we could make clear that we were not stepping on each other's toes. I think the issue of the State Advisory Council is worth commenting on.
In the Hill-Burton Act... there had been call for advisory councils to the people making the state plan for construction of hospital and other medical facilities, and I had served on two of those councils during the '60s, simultaneously, interesting enough--
One in Pennsylvania and one in New Jersey.
We were legal residents of New Jersey and, in fact, also had an apartment in State College, Pennsylvania. And I was nabbed by both states to sit on their advisory council, and I saw, very interestingly, how differently two states can proceed under the same federal law.
But what was more important was that both states were similar in one respect, and I learned from consultation that this was common throughout the country, and that is the staff assigned developed the plan, and then the day before the plan was due in Washington, they would convene the Advisory Council and basically say,
"You better approve this, or we'll lose our federal money." So that the advisory councils were very nominal in their influence on the construction plans under Hill-Burton. And I was determined that that wasn't going to happen when we carried over that nominal provision into the Developmental Disabilities Act. So we put in just a few words, which said, in effect, that the councils had to submit the plans.
The term "developmental disabilities" was created on the back of a cocktail napkin
From Elsie Helsel's daughter, Marjorie DeWert (dated July 20, 2020)
My understanding is that the point of origin for the term "developmental disabilities" was the bar at Hotel Washington (now W Washington). Senator Edward Kennedy met with Mother (representing UCPA), Elizabeth (representing The Arc US), and representatives of other advocacy groups for drinks. Senator Kennedy informed them there was no way he could get legislation passed for each and every one of their special interest groups. He challenged the groups to collaborate on a common agenda that he could champion.

Although Elsie and Elizabeth were both scientists by training, they also had good "sales and marketing" instincts (this observation comes from a daughter with experience as a sales and marketing executive at two well-known technology companies). As a first step toward finding common ground, Elsie and Elizabeth decided to create an umbrella term that could be applied to individuals from all of the different special interest groups. They used two time-tested brainstorming tools— bar napkins and a pen. The winner was "developmental disabilities." (I wish I had that bar napkin!)
The Signing
On October 30, 1970 President Richard M. Nixon signed the Developmental Disabilities Act from his western White House in San Clemente, California. US Congressman Clark MacGregor (MN) made the announcement at the national convention of The Arc US held in Minneapolis, Minnesota.
President Signs Developmental Disabilities Services Act (From the National Arc newsletter dated November 1970)
Comments by HEW Secretary Elliot Richardson
Congressman MacGregor was joined at the 1970 Arc convention by Elliot Richardson, HEW Secretary who said, "We have only begun to grasp the truth of an insight that we were given a few thousand years ago. When we improve life for the least privileged, we improve life for all humanity." He went on to say that his department was named "Health Education and Welfare" and not "Disease, Ignorance, and Deprivation." Paraphrasing his conclusion, "Our efforts should not merely be money spent on people, but spent to do things to help people achieve a healthy and rewarding position in society."
Surveys Completed for Five Year State Plan (FFYs 2022-2026)
The Minnesota Governor's Council on Developmental Disabilities is in the process of developing a new Five Year State Plan for FFYs 2022-2026.
Three statewide surveys were completed to help with the planning process – of individuals with developmental disabilities and their families; a general population survey; and a survey of providers. All surveys were completed prior to the beginning of the pandemic.
The survey of individuals with developmental disabilities and their families revealed improvements in federal outcomes of independence, integration and self-determination during the past 20 years.
The survey of the general population highlighted improved attitudes about supporting families, school inclusion, and the right to vote.
The survey of providers emphasized the need to address the workforce crisis of direct support professionals.
These Customer Research Studies were supported, in part by grant number 1901MNSCDD-01, from the U.S. Administration for Community Living (ACL), Department of Health and Human Services, Washington, D.C. 20201. Grantees undertaking projects with government sponsorship are encouraged to express freely their findings and conclusions. Points of view or opinions do not, therefore, necessarily represent official ACL policy.
The Minnesota Governor's Council on Developmental Disabilities presents a new documentary, Hadamar: The Forgotten Holocaust, detailing Hitler's extermination of people with disabilities
On September 1, 1939, World War II began with the German invasion of Poland. On September 1, 2020, the Minnesota Governor's Council on Developmental Disabilities is releasing a new documentary entitled, Hadamar: The Forgotten Holocaust. This documentary focuses on Adolph Hitler's order to kill hundreds of thousands of people with disabilities in order to create a master race.  Deaths occurred in various hospitals including Hadamar. We gratefully acknowledge Dave Reynolds from Spokane, Washington who generously provided us with his lecture notes and PowerPoint, and to Tim Lewis from Mastcom for converting that lecture into a 16 minute documentary.
US Senator David Durenberger reflects on the 30th anniversary of the ADA
The Minnesota Governor's Council on Developmental Disabilities has archived historical videos and documents since the 1990s. The latest interview features former US Senator David Durenberger reflecting on the 30th anniversary of the ADA.
He began his Senate career by addressing women's discrimination and then disability discrimination; how people with disabilities became his friends and influencers; how the ADA passed; and the impact of the ADA. To those who opposed passing this civil rights legislation, Senator Durenberger asserts, "We cannot afford not to pass the ADA and enable people with disabilities to be employed."
Remembering Al Fallenstein
Al Fallenstein became disabled in 1960. His family lived in the pre-ADA days, and he became a successful business person. When Senator Durenberger faced opposition to the ADA from the business community his friend, Al Fallenstein, assisted in getting legislation passed and was an influencer. He died while serving on the Health Care Cost Commission chaired by Senator Durenberger in 2003.
Three Disability Rights Songs to Honor the 30th Anniversary of the ADA
Five years ago, the Council posted 31 monthly segments describing critical events leading to passage of the ADA.
This year, the Council has asked Jeff Moyer, troubadour of disability rights, to celebrate the 30th anniversary of the ADA by selecting three original songs. We invite you to read his memories and listen to his music.
Song #1: "ADA Anthem" released on July 26, 1990
Thanks to the intercession of the late Justin Dart Jr., I was invited to play my song, "The ADA Anthem", on the day of the signing. It was premiered at the U.S. Senate reception for the Congressional and disability rights community leaders who brought the ADA to fruition. I taught the song to the audience in that stately Senate chamber after Senators Kennedy, McCain, and Harkin spoke.

Justin Dart Jr. died June 22, 2002. I was honored to be invited to play "The ADA Anthem" in 2012 at the National Constitution Center in Philadelphia, when Mr. Dart's battered wheelchair became part of their permanent collection.
Interview with Ann Turnbull
Produced by the Minnesota Governor's Council on Developmental Disabilities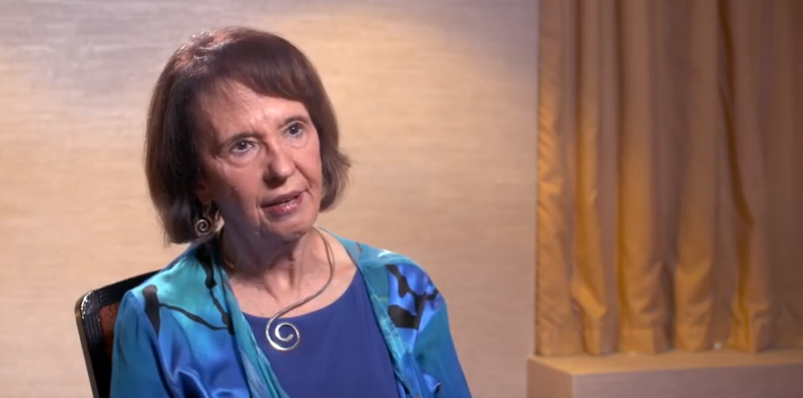 Dr. Ann Turnbull has been a professor, teacher, researcher, and advocate for individuals with disabilities, their families, and service providers for four decades. She is co-founder of the Beach Center on Disability and Professor Emerita at the University of Kansas. She has served as Principal Investigator for more than 25 federally funded research projects; authored 34 books, including two textbooks in the field of special education, and more than 340 articles; and held leadership positions on more than 50 boards of national organizations.
She is the parent of three children, one of whom, Jay (1967-2009), had multiple disabilities. In large part, what the Turnbull family learned from and about Jay influenced Ann's research that continues today and has withstood the test of time. Through trial and error, and taking advantage of multiple grant opportunities and other research studies, Jay had what his family most wanted him to have – a dignified and "enviable life."
In 1988, Ann began her research on family quality of life with a focus on maternal characteristics. The initial research study included 33 focus groups of families with children with disabilities and without disabilities, and 34 interviews with non-English speaking families. A national survey was then designed and conducted in seven states with 500 families of children with disabilities. From that survey, a definition of family quality of life was created along with a Family Quality of Life Framework consisting of five domains and 25 indicators.
Professor Turnbull is recognized as a leading family researcher on the topics of family support, family quality of life, family-professional partnerships, and community inclusion. She is a visionary whose writings are human interest stories that reflect real, authentic life.
Family and Professional Background
An Enviable and Dignified Life
Strengths and Challenges, inclusion and Segregation
The Real Beneficiaries of Research Grant Funds
Family Partnerships and Culturally Responsive Leaders
Enhance Social Justice, Keep Your Passion, Pursue Dignity
ADA, IDEA, DD Act Anniversaries
Changes in Education, Work, Community Life, Language
Everyday Schools, Everyday Work Settings, Everyday Community Programs
Build Family, Lead with Dignity, Seek Relationships

510 Videos Now Cataloged and Available Online
With the assistance of Mark Snow, the Minnesota Governor's Council on Developmental Disabilities identified and organized the entire collection of  videos that are available on various web pages and different locations on the Council website.  An index was then created so the collection could be accessed at a single location and according to the following topics:
Over the past five years, more than 350,000 video views have been reported. Consistently, over that time period, the Willowbrook and Marc Gold videos have been at the top of the video viewing list.
Willowbrook Exposé
In 1966, the investigative work and reporting of Geraldo Rivera captured the media's attention in the Willowbrook Exposé and marked the beginning of the end of New York's Willowbrook Institution.
Marc Gold: "Try Another Way."
In the 1970s, Marc Gold developed and presented three day workshops on a new systematic training approach – "Try Another Way." This system provided an organizational framework, instructional strategies, and a value base for teaching persons with even the most severe disabilities to perform sophisticated tasks or competencies.
Xochil Flores on Medicaid
In 2018, Xochil Flores said her seven-year-old daughter wasn't expected to survive when she was born. With Medicaid's help, her daughter has learned to walk and speak Spanish, English, and use sign language.
Treat People Like People
Abuse Stops With Us
The Ombudsman for Mental Health and Developmental Disabilities (OMHDD), with support from the Governor's Council on Developmental Disabilities, announces:
A Prevention of Abuse Campaign
The Prevention of Abuse Campaign is available for review and can be accessed at treatpeoplelikepeople.org
A Complete Bill of Rights Training Package Now Available
Minnesota's Olmstead Plan was developed to ensure that people with disabilities are living, learning, working, and enjoying life in the most integrated setting. Prevention of Abuse and Neglect is one of the topics included in a comprehensive plan to educate people with disabilities and their families, mandated reporters and the general public about how to identify and report abuse, and how to prevent it from occurring.
The Minnesota Department of Health (MDH) supports the concept of a public education campaign for individuals with disabilities, families, providers, and advocates that addresses prevention and includes a discussion about rights. The Council, in collaboration with the MDH, produced this package of resources around the Bill of Rights for Supervised Living Facilities:
Easy Read Guide The Guide is a simplified version of the Health Care Bill of Rights for Residents of Supervised Living Facilities. The 25 rights are presented in plain English with images that help to explain each of the rights
Know Your Rights Persons Served Workbook The Persons Served Workbook explains what each right is about and includes lessons to aid in understanding.
Know Your Rights Instructor Handbook The Instructor Handbook is a resource for staff, families, guardians, advocates, and educators to help persons served understand their rights, recognize and report instances of abuse and neglect, and help with prevention efforts.
Situational Videos: In January 2018, four video segments were released about the Right to Refuse Care, the Right to Freedom from Maltreatment, the Right to Complaints/Grievances, and the Right to Personal Property.
NOW AVAILABLE – The remaining 10 Rights. Each of these Rights is closed captioned and includes an audio description.
What Does ONE MINNESOTA Mean for People with Developmental Disabilities and Their Families
On January 9, 2019, two days after his inauguration, Governor Tim Walz issued Executive Order 19-01, Establishing the One Minnesota Council on Diversity, Inclusion, and Equity. He stated:
In Minnesota, we know we are all better off together.

Our state must be a leader in ensuring that everyone has an opportunity to thrive. Disparities in Minnesota, including those based on race, geography and economic status keep our entire state from reaching its full potential. As long as inequities impact Minnesotans' ability to be successful, we have work to do. Our state will recognize its full potential when all Minnesotans are provided the opportunity to lead healthy, fulfilled lives.
The vision of One Minnesota provided the opportunity for people with developmental disabilities and family members to share their experiences and insights with the Governor Walz administration. Here is what we heard directly from the 45 respondents selected to match the state demographics:
"There needs to be a fundamental shift in the way the state perceives individuals with developmental disabilities – from a cost to society, to an opportunity for inclusion that will enhance the quality of life for all Minnesotans."
"Create awareness among all Minnesotans of the importance of including people with developmental disabilities in the One Minnesota promise."
"Focus resources and efforts on identifying fulfilling opportunities for employment and earning a livable income, which will drive inclusion and enable more independence for people with developmental disabilities."
"Educate service providers on the importance of having a customer service mentality and proactively informing people with developmental disabilities of the services and supports to which they are eligible."
"Assure that all services and supports for people with developmental disabilities are equally available and easily accessible everywhere in the state."
"Include people with developmental disabilities and/or their families and advocates in policymaking processes and decisions."
The Future of Disability Rights, Activism, and Inclusion in the 21st Century
The Minnesota Governor's Council on Developmental Disabilities is pleased to announce the launch of our 2018 Legacy-funded Project, entitled "With an Eye to the Future." Welcome to the future of disability rights, activism, and inclusion in the 21st Century!
"With an Eye to the Future" begins in 2000 where the previous Minnesota history feature, "With an Eye to the Past," ended.
"With an Eye to the Future" offers over 750 documents, more than 20 interviews, numerous presentations by subject matter experts, and most excitingly, a brand new story section featuring 120 segments filled with events, debuts, or descriptions of the actions that have shaped our understanding of and approach to developmental disabilities from 2000-2018.
Highlights include:
Major media stories,
Lawsuits,
Legislative changes, and
Research results.
"With an Eye to the Future" was funded by the Minnesota Humanities Center and the Clean Water Land & Legacy Amendment. The generous funding of $55,000 allowed us to go beyond our promises to the Legislature, and deliver a true "legacy" project.
A "legacy" is a connection between generations – it remembers the past, shapes the present, and influences the future for the better. It is up to us to shape the 21st Century so that the future we pass on is filled with opportunity, equality, and inclusion.
We invite you to visit "With an Eye to the Future" at mn.gov/mnddc/future .
Ed Roberts Day, January 23rd
Ed Roberts was a pioneering leader of the disability rights movement. Ed declared that people with disabilities are fully human; that they have a right and a responsibility to take control of their own lives, to help build a new culture in which they and all people participate fully in the leadership, the labor, and the fruits of society.
On December 15, 2010 the United States House of Representatives declared January 23, 2011 as "Ed Roberts Day." In celebration of this day in 2017, we are pleased to share additional glimpses into Ed's life, in story and photos, as told by his son, Lee Roberts.
The Disability Justice Resource Center
An online resource for everyone interested in learning more about the rights of people with developmental disabilities and protection of those rights.
The Disability Justice Resource Center has been created as an educational resource to increase awareness and understanding of the unique and complex issues related to justice for people with disabilities, particularly people with developmental disabilities. For the legal community, the Resource Center could be used to identify and eliminate biases against people with disabilities, for continuing legal education courses, and by law schools and students.
This online resource is divided into several sections:
Working with People with Developmental Disabilities in the Justice System
Disability Justice Center Faculty
The Video Index covers a range of topics from an historical perspective, to continuing issues regarding segregation and discrimination, to discussions about courtroom access and accommodations. The themes of equal justice, and human and legal rights are interwoven throughout, and reflect the personal experiences of self advocates as well as members of the legal profession.
MNDDC on Facebook