2020 Asian and Pacific Islander Complete Count Committee
Every ten years, the U.S. Census Bureau works to count every person in the United States, including everyone living in Minnesota. The resulting count will guide the distribution of billions of dollars to Minnesota's communities, determine political representation for the next decade, and provide data that shapes how Minnesota's policymakers and business leaders decide to invest public and private resources.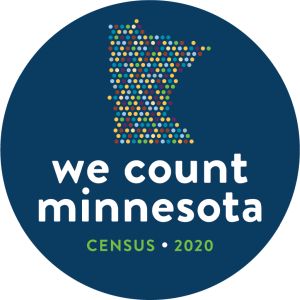 Asians are the fastest-growing minority population in Minnesota and across the nation. In order to ensure an accurate and complete understanding of the reality of Minnesota's API population, an exhaustive count of all individuals in the 2020 Census is crucial. Establishing a statewide coalition of community leaders will serve to further the involvement, recognition, and relevance of Minnesota's API residents regarding statewide policies and future population counts.
In September of 2019, the Council
announced
the formation of the Asian and Pacific Islander Complete Count Committee (API CCC). This committee aims to identify a statewide coalition of geographically and ethnically diverse API community leaders in order to raise awareness of the importance of the 2020 Census in Minnesota. The API CCC will facilitate the design and implementation of culturally responsive strategies to reach our API communities in Minnesota and ensure their participation in the 2020 Census.
If you haven't yet responded,
be counted
! You have until September 30, 2020 to fill out and return the Census form.
Learn more about the vision, goals, timeline, and responsibilities involved in the API CCC.
Keep up to date with the Committee's work and progress.
Learn more about the Census, how to get involved, and how to access tools and resources for your community.
Visit census.gov for information about federal efforts.