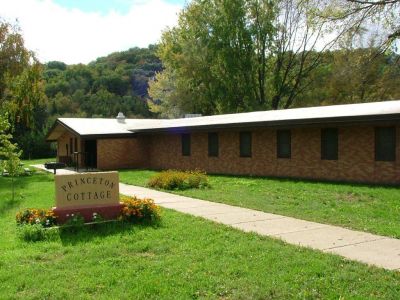 MCF-RW's population consists of youth considered by the juvenile court to be inappropriate candidates for local community-based corrections due to unresponsiveness to community-based interventions, seriousness of offense, or presenting a risk to public safety.  
Only juvenile males between the ages of 10 and 21 that are arrested, charged, or adjudicated for an act that would be a criminal level offense if committed by an adult are admitted.  Youth designated by the court as extended jurisdiction juvenile (EJJ) require approval from the DOC's inspection and enforcement (I&E) unit to remain at the facility beyond their 20th birthday.  
Click Here to view the Admission Criteria Verification and Initial Needs Assessment form for details.
The facility is limited in its ability to provide:
Medical care for severe and/or chronic medical conditions that require hospitalization or intensive home health-care type services.
Services to youth who require hospitalization due to an unmanaged psychiatric disorder or being severely and actively suicidal.
Detoxification services.
Programs for youth with a severe emotional disturbance (SED) or a severe cognitive impairment  that requires intensive long-term supportive care for basic living needs.
Long-term quarantine or care for youth who are actively contagious and require isolation to prevent the spread of disease.  
The facility is able to provide care for youth with certain physical limitations and disabilities, except in cases where the disability may require constant medical care or hospitalization.