Employment Testimonials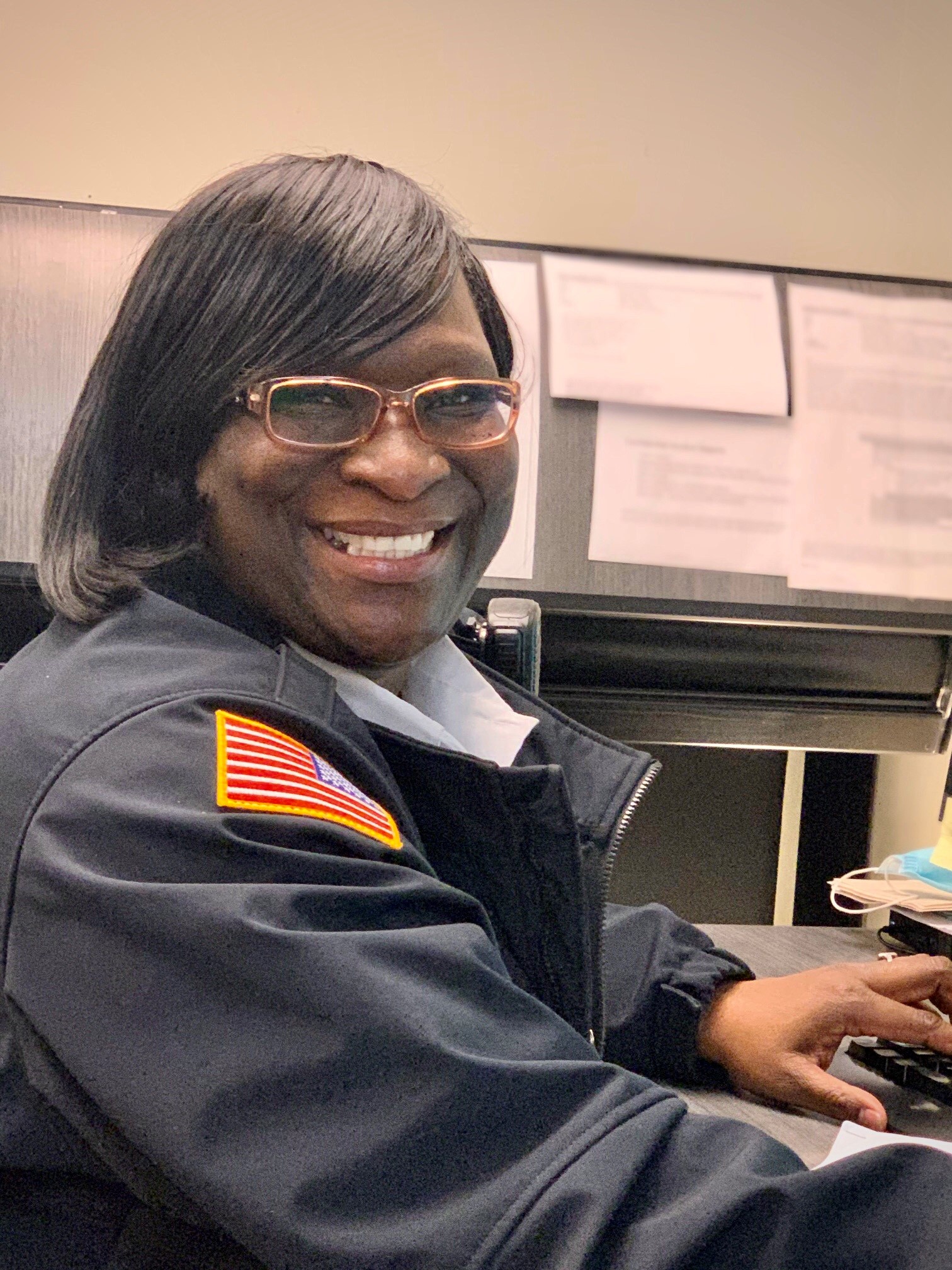 My name is Marisa Williams and I work at MCF-Stillwater. I started my DOC career in 2000 at MCF-Lino Lakes as a Corrections Officer. During my nearly 20 years with the DOC, I have held numerous roles and responsibilities. I have completed a work-out-of-class assignment as a Sergeant in a control center. I was responsible for count in the facility, releasing incarcerated people, delegations for incarcerated individuals, and monitoring cameras throughout the facility. In 2012, I promoted to the Interstate Compact Unit as an Agent/Caseworker, supervising and monitoring MN transfers out of state. In January of 2018, I became a caseworker at MCF-Stillwater. I'm currently doing a work-out-of-class assignment as a Watch Commander Lieutenant on 2nd Watch at MCF-Stillwater.
I like the many opportunities the DOC has given me to include serving and keeping the public safe. I am also a part of the Crisis Negations Team (CNT) here at MCF-Stillwater, which is trained in a variety of areas to deal with some challenging situations. I must say the benefits are a plus for me as well; to include the pay and opportunities for promotions. Many opportunities have arisen for me to advance in my career.
Despite the negativity you may hear about working in a correctional facility, I am motivated by the DOC mission to transform lives, and to ensure safety and security of the facility, the public, visitors, employees and incarcerated people. I like the responsibilities entrusted to me by my supervisor and the challenges presented to me. I genuinely like the people that I work with and the camaraderie. I appreciate the sense of humor that most of us develop to survive overwhelming days. I thrive on the unspoken bond developed between us, knowing even though we may not always agree with one another, when the need arises, we are "one team and we work together for the common good!" So, if you are looking for a career with benefits that include being a TEAM, TEAM DOC may be for you!?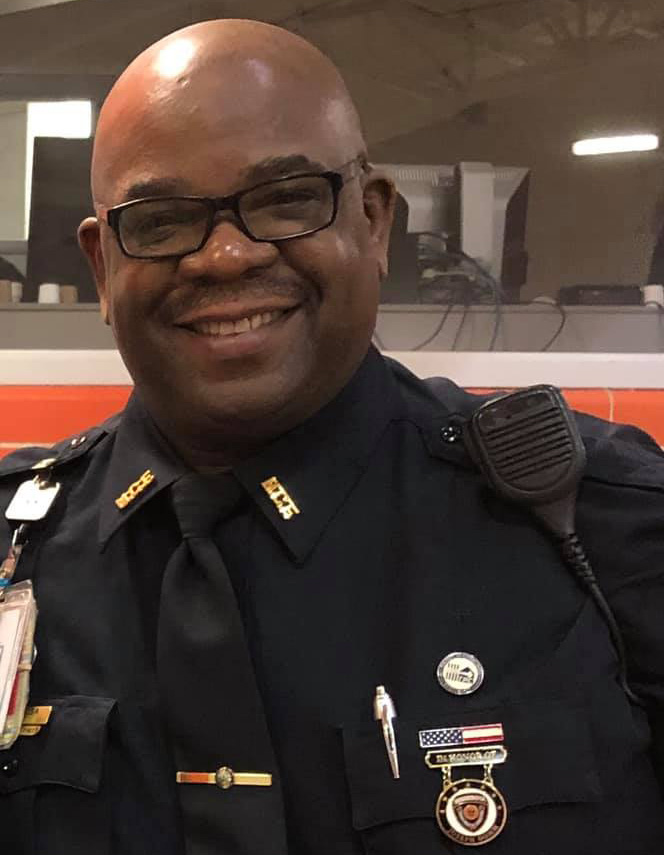 Hi, I'm Antonio Espinosa. As a native New Yorker from the South Bronx, I was given the opportunity to become a corrections officer with the State of Minnesota at MCF-Stillwater in 2002. When I started, there was an adjustment period for me to become a corrections officer, but the training I received from the department helped me transition into my new role.
As I've worked through my 19 years of public service for the department, I've always taken advantage of training opportunities like being a Special Operation Response Team member, becoming the first Transitions from Prison to Community Specialist, and learning mental health crisis de-escalation techniques through the Crisis Intervention Team. I'm also involved in many other opportunities offered to DOC employees, like serving on the Honor Guard Team, working as a co-facilitator for a men's group, and organizing cultural events for the incarcerated men at Stillwater.
To me, this job has become a career with purpose and dedication to transforming the lives of the incarcerated men at Stillwater.
As a correctional professional, I use many different hats in order to conduct my job. In addition to providing security and safety, at times I'm a mentor, motivator, and a spiritual light to those who are in the darkness. I encourage the incarcerated men to believe they may someday have the same opportunities as the next man. I influence them to study hard and to take advantage of all the opportunities to better themselves while they are serving their time.
Working for the DOC I'm provided with good pay, great health care coverage, and the opportunity to contribute into my pension plan for my retirement. The DOC offers ample vacation time, sick time, and much more, which many jobs out there don't provide to their workforce.
I encourage you to take the challenge, walk into your future as the next corrections officer in Minnesota, and be the best you can be for the DOC.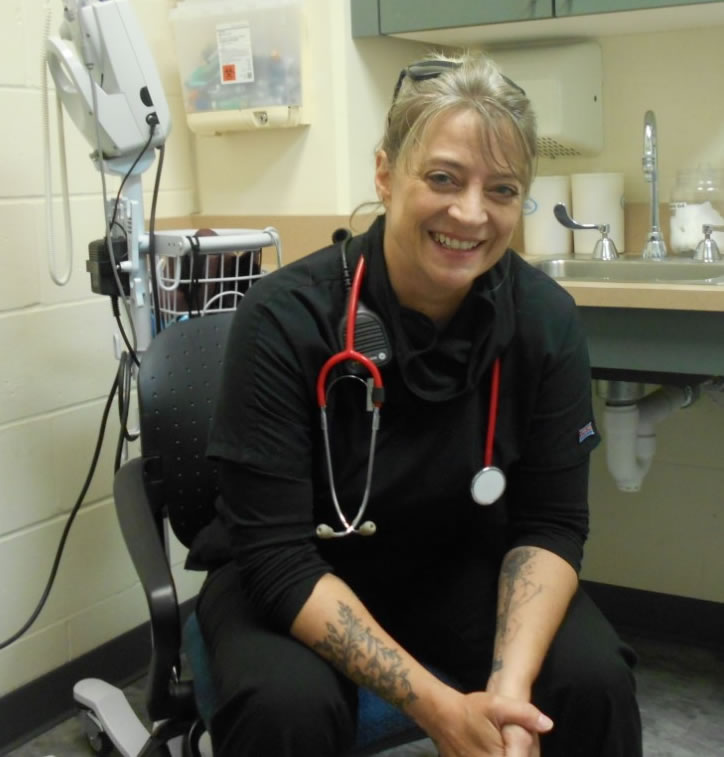 My name is Tawny Kraemer, and I am a Registered Nurse Senior at MCF-Rush City. I've been with the DOC for over 7 years now.
Correctional Nursing can be a very challenging, yet fulfilling career choice for a nurse. Making the change from working in a hospital to working in a prison has been a very rewarding change for my career.
Our DOC nurses come from all specialties, from acute care/ICU settings to psychiatric and skilled nursing facilities. Our diverse backgrounds allow us to care for those who are incarcerated with the utmost skill and care. We are proficient in medication management, clinic nursing, diabetic management, chronic care, and emergency responses, to name just a few of our responsibilities.
We are called upon to use our nursing skills to triage medical emergencies, render aid, and save lives. Correctional Nurses are faced with unique circumstances and obstacles each and every day. We rise to the challenges we are faced with, with pride and integrity. I believe, it takes a special type of nurse to work in corrections, and here at the MN DOC, we have the best of the best.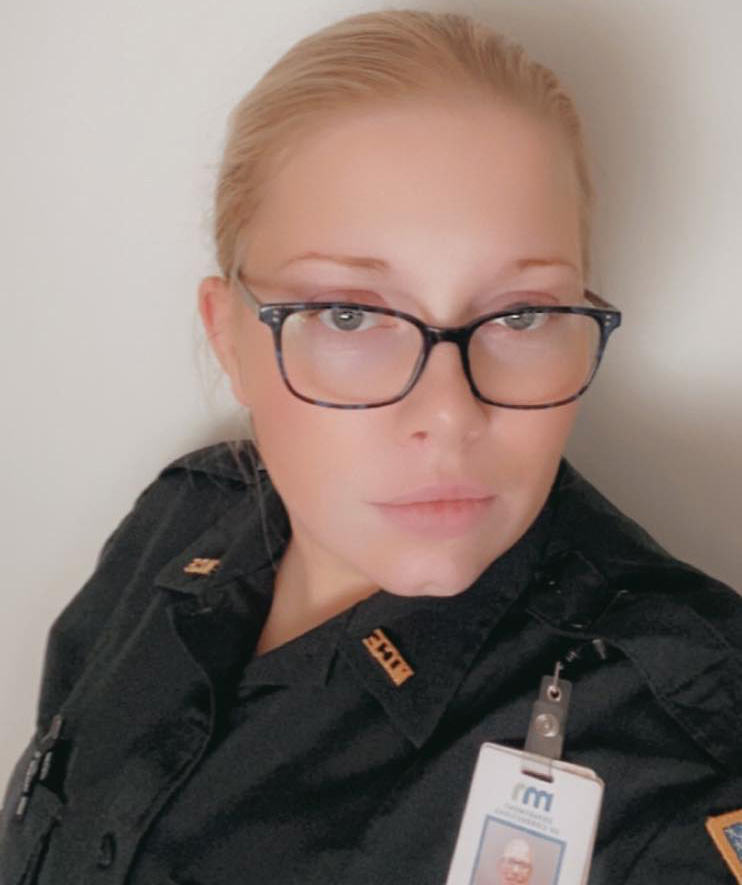 My name is Amanda Biggins and I have been a Correctional Officer at MCF-Rush City for just under 7 years. You may be thinking—Why would I want to work at a Correctional Facility? For me the answer is simple: I'm able to be a positive influence for the inmates, I'm part of a lifelong DOC family, and the benefits and pay are more than comparable to many other careers.
Here is an example of why my job is meaningful to me: The CIT team, which is our Crisis Intervention Team here at Rush City. It's widely known that CIT helps people in significant mental health crisis stay safe, but we also help people who are experiencing a range of mental health issues. Many times, behaviors that may be perceived as intentional misbehavior are related to mental health issues. My training has allowed me to pick up on these issues and intervene in a way that keeps staff and inmates as safe as possible, and in some cases minimizes discipline outcomes for inmates. It's definitely a positive experience when you are able to help someone in this way. I'm also able to see the inmates grow as people with the different programs and services that are offered to them, and that's an uplifting thing to see.
Here is a personal example of why I like my job: My son has multiple health concerns, as well as being diagnosed with ASD/ADHD. Not only are my benefits able to help out with our co-pays being inexpensive and our coverage being phenomenal, but I am able to take paid leave to take him to appointments, as well as having paid sick time if something comes up where I have to call in sick for him or even myself.
Finally, the staff I work side by side with are exemplary, many of whom I consider a part of my family. We work together to try to help people change their lives and to keep our facility safe for everyone. We hope that the work we do here will help keep our communities safer in the long run also.
If you want to be a part of an amazing team, join us today!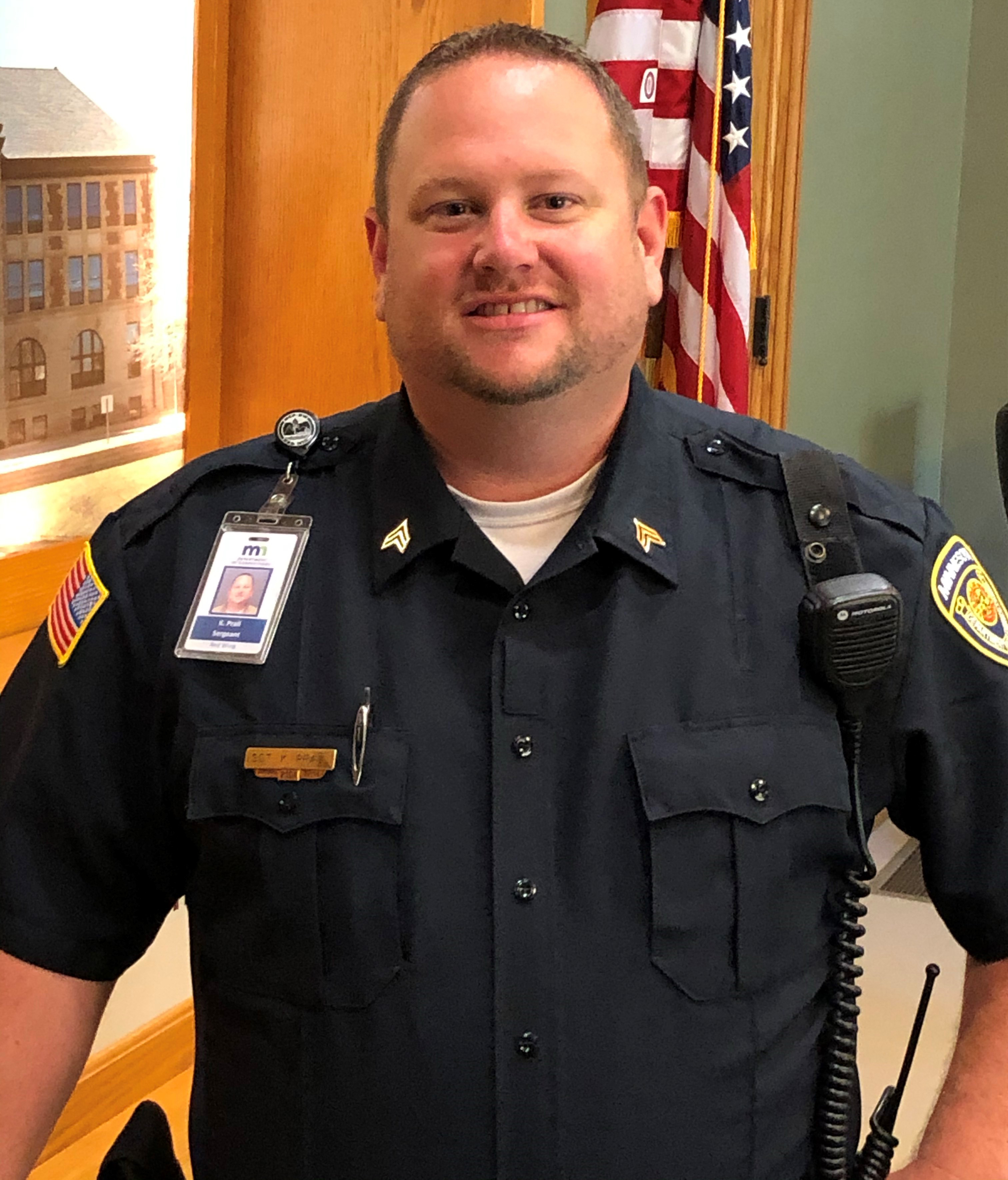 My name is Kyle Prall and I'm a Sergeant at MCF-Red Wing. I have been working for the DOC for 16 years. Corrections has been a part of my family for over 30 years, as my father took a position at Red Wing in 1989 followed by my uncle and sister. Growing up in a corrections family allowed me to understand the impact working in this field can have on other lives. I heard numerous stories about how meaningful conversations with those housed at Red Wing had a significant impact on their decision making and lives moving forward.
As I got older, I continued to realize the impact you could have on other lives by working for the DOC, so I decided to follow the footsteps of my family members. Since 2004, I have been able to experience the same stories I heard growing up and have seen 1st hand how important building a rapport and being a positive person in someone's life can be. To be able to feel like you have made a difference in someone's life has been extremely rewarding and motivates me to continue to work in this field.
On a personal level, my mother battled Multiple Sclerosis for 30 years, and to see how much the health insurance benefits have helped my family was definitely another motivating factor in working for the DOC. Without these benefits, it would have been nearly impossible to give my mother the care she needed. I will always be grateful for the benefits plan that comes with this line of work. I can't complain about being able to retire at age 55 with a full pension plan as well!
Being on a team has always been something I loved, and starting my career in Corrections has continued to give me an opportunity to do just that. Over the years, I have been able to be a part of multiple instructor teams which have allowed me to develop life-long friendships with other Officers and staff throughout the entire department. The staff I work with day in and day out have become like another family to me. We trust each other to keep the staff and residents safe, and work toward the mission of encouraging the development of healthy living and social skills, which I truly believe will help our communities be a safer place.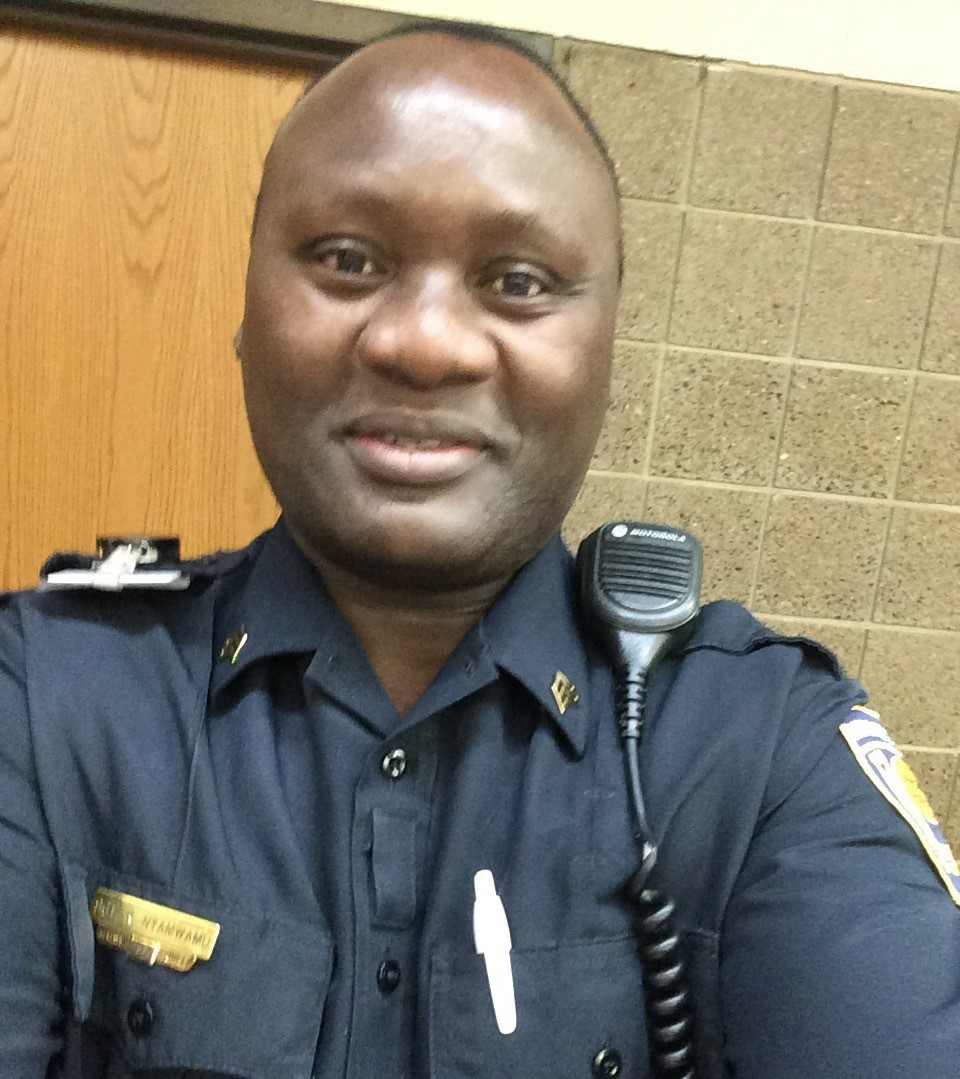 My name is Kennedy Nyamwamu and I'm a Sergeant at MCF-Shakopee. Like many of my colleagues, I became a Corrections Officer by default, and by that I mean I wouldn't have become a CO if my plans had gone as I had projected. This is an all too familiar tale, not only within the DOC, but with life in general – hence (perhaps), the old adage "you don't always get what you want."
Not many people wake up and say that working in a prison is their dream job, if you do or did, you are one of a kind and I bow to you. That said, for better or worse, I have been with the DOC for close to sixteen years now.
By now, I am sure you know that I am neither here to give the DOC some ceremonial praise, nor is it my calculated intent to discredit it. I testify that I was neither remunerated nor aggrieved by the DOC, I write this testimonial out of my own free will.
My personal experiences working for the DOC, have been largely positive. While working for the DOC isn't always as rough as many myths floating around tend to suggest, it is not a bed of roses either. In the final analysis though, whether the advantages of working for the DOC outweigh the disadvantages, or visa-versa, will always be a subjective opinion. Because I am essentially a corrections officer, my narrative will be limited to that genre as opposed to other DOC positions.
Similar to any other job, the beginning of my career as a corrections officer was rough. Having never worked in corrections prior, I found the initial information conveyed to be complex and intimidating. The scheduling was unforgiving -even without the hitherto alien concept of "forcing"; the policies perplexing; and the correctional culture hard to assimilate into. Most difficult though, surprisingly, was the seemingly unbound Correctional Officer responsibilities. Coming out of the academy, I was under the complete delusion that my job was limited to maintaining security. But as soon as I got "online" I realized that being a CO within the DOC,- more specifically at MCF-Shakopee, instantaneously made me an arbitrator, a counselor, a teacher, a 311, a mentor, a quasi-mental health expert and everything else in-between. So, truth be told, the beginning was bumpy. But, the emphasis must be on "the beginning" because it got easier with the passage of time and sixteen years later, it has become second nature- almost an instinctive job.
The question that must come to your mind then is this: If the beginning was so challenging, why did I stay? The simple answer to that is as follows: As with anything challenging, there are incentives attached, often shrewdly thrown into the mix, perhaps to dissuade the quick sceptics from vacating hastily, or merely to reward dedicated employees – one will never know. At this juncture, it is important to note this simple fact: the longevity of tenure within the Department of Corrections is among the lengthiest anywhere (yes, I researched it). Obviously, there must be something the department is doing right.
The Department of Corrections offers, excellent health care benefits (trust me I know), pretax health/child care expense accounts for those interested, ample vacation time, and great retirement plans which you can make even better via differed comp if you so choose.
The pay is competitive especially when juxtaposed with similar classes of employment- both in-state and nationally. The DOC also offers training opportunities, not necessarily limited to corrections, to its employees at no cost. Highest ranked of those trainings—in my book—is Crisis Intervention (popularly referred to as CIT).
Finally, there is the camaraderie that exists amongst correctional officers – recall that correctional culture alluded to earlier? That equals camaraderie that springs from shared attitudes, values and lifestyles necessitated by a shared profession. Friendships that develop in corrections last a lifetime. There is a support system that you don't find in many other areas of employment. Most DOC correctional officers are highly supportive of each other, both during and after employment.
It is the combination of all these factors that make working for the Department of Corrections an ever so special opportunity- yes, EVER SO SPECIAL, you can quote me.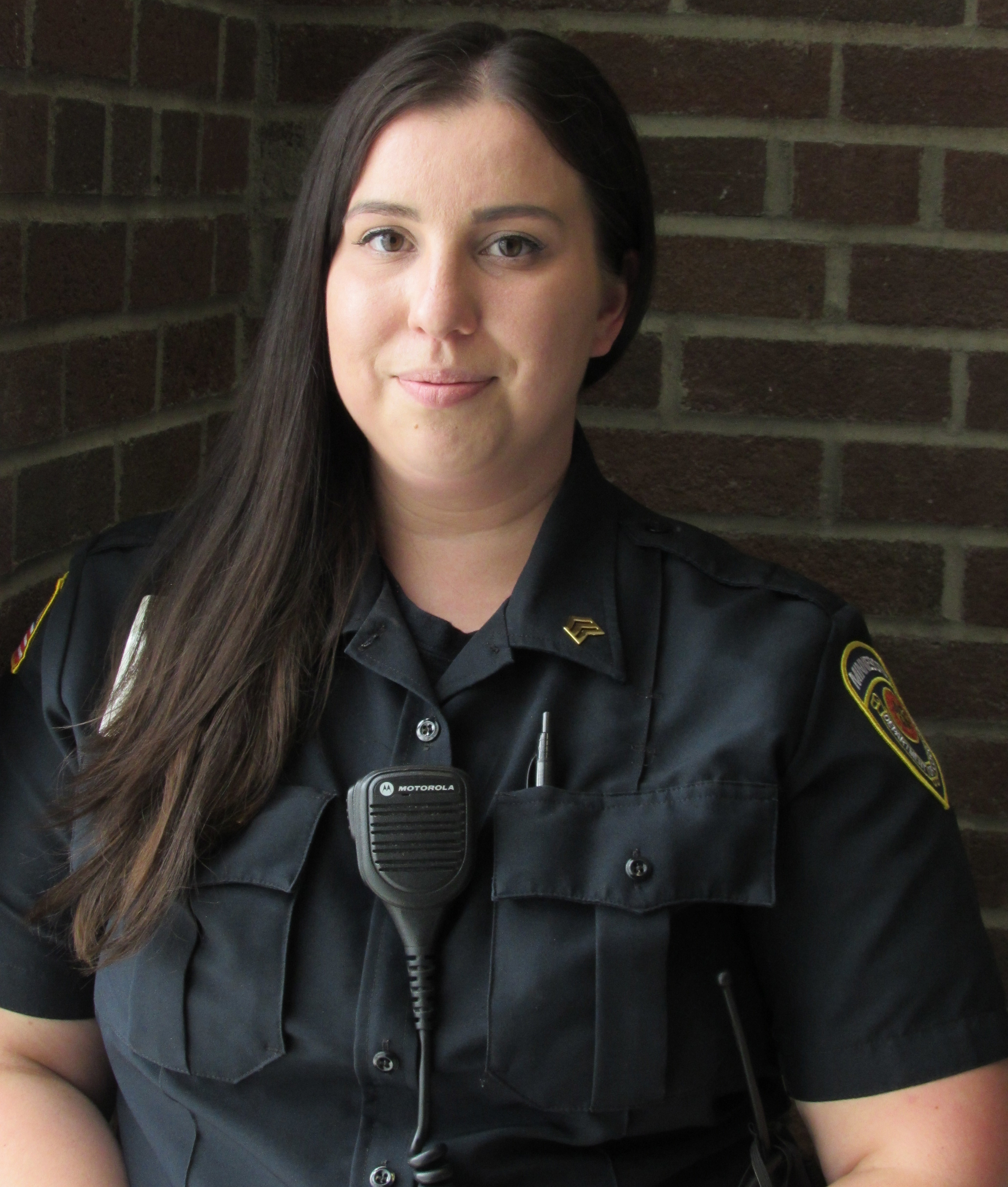 Hello, my name is Justine Nichols and I'm a Corrections Sergeant at Minnesota Correctional Facility-Moose Lake. I started my career in June of 2011. As a Corrections Officer, we have the responsibility of keeping our communities safe and providing a safe environment for incarcerated people. We take pride in our professionalism and teamwork in order to achieve the mission of the department, which is to transform lives. I'm proud to stand beside the greatest co-workers anyone could ask for while we work to accomplish this goal.
My favorite time in my career was when I was a Corrections Officer at the Challenge Incarceration Program in Willow River. It was rewarding to attend my assigned squad's graduation, and to see their six months of hard work pay off. This is just one example of a program that you as a Corrections Officer could be a part of! There are many more opportunities that await you here at the MN DOC.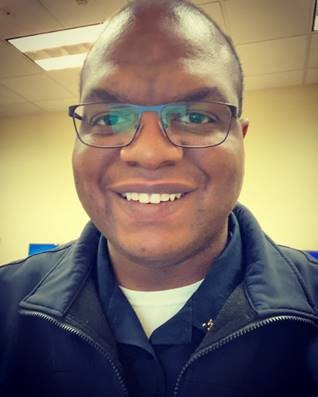 My name is David Gaffney. I am a 1st watch utility officer at MCF-Rush City, and I have been working for the Department of Corrections for about five years. I like the opportunity the DOC gives me to serve the public— that is why I joined in the first place. One of the other things that attracted me to the job was the pay and the benefits. Many opportunities have arisen for me to rise in my career, such as being a member of the Crisis Intervention Team; that helps me be better equipped to do my job. Working on the night shift, I see more mental health issues arise overnight; because of my CIT training, I am able to help inmates become in control of themselves and their situations. When I am helping someone with mental health issues, I always think, 'How would I want someone to treat me if I were the one in a crisis?' This helps me stay grounded in my abilities to help the inmate while obtaining the desired outcome.
To me, this job isn't about judgement – it's about making sure the person has a safe and peaceful incarceration. I also appreciate the various opportunities for career advancement and having capable, hard-working leaders and bosses who know me and who can help me obtain my personal career aspirations.
I love my DOC family and the brothers and sisters of the DOC who I get to hang out with every day. It takes a team to get this job done, and I think anyone who is looking for a stable, rewarding career should definitely give it a shot.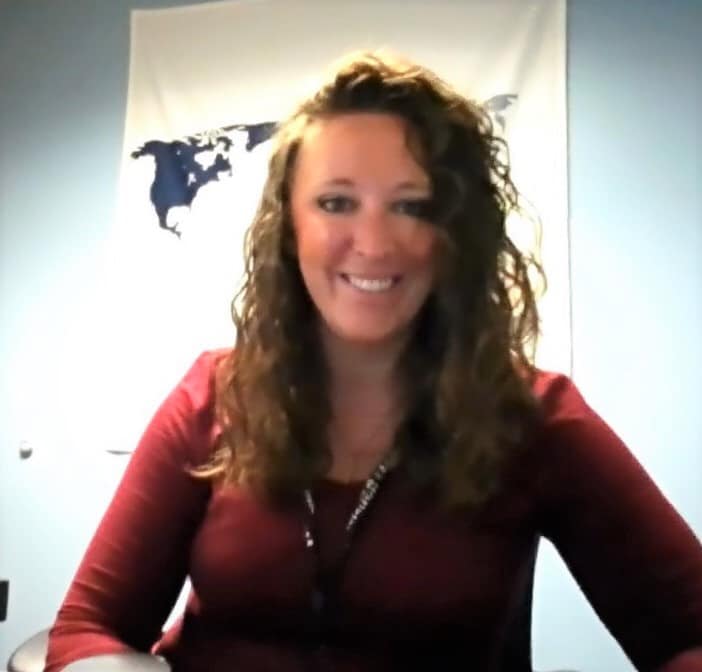 Hello, my name is Melissa Varner, and I've been with the DOC for a little over seven years. 
I work at MCF-Lino Lakes, but I have had the opportunity to work within some of the other prisons as well.
I was originally hired as a Clinical Program Therapist (CPT) III for the Co-Occurring program within the TRIAD treatment program at Lino Lakes. In this work, I helped incarcerated men gain insight into their criminal and addictive thinking, and helped teach cognitive thinking skills, emotional management, and prosocial behaviors.
I eventually moved into the role of CPT III- Chemical Dependency Release and Reintegration Specialist, where I stayed for nearly five years. This was rewarding work because I was able to help the men with their transition back into their communities. We developed release plans for housing, ongoing treatment needs, employment, health care, various appointments, and any other resources and services the men believed would help them be successful in the community.
Next, I transitioned into the role of Corrections Security Caseworker, which is my current position. As a caseworker, I help the men prepare for release into the community, develop case plans and goals, work with community providers and community supervision agents to facilitate a seamless transition, and assist the men with various programming, educational and employment needs.
I'm proud of the work we do for the State of MN, the incarcerated people in our care, and of our team members in our facilities and in the community. I have met some of the greatest people, and can say I enjoy coming to work every day, and I look forward to the many challenges and opportunities still ahead.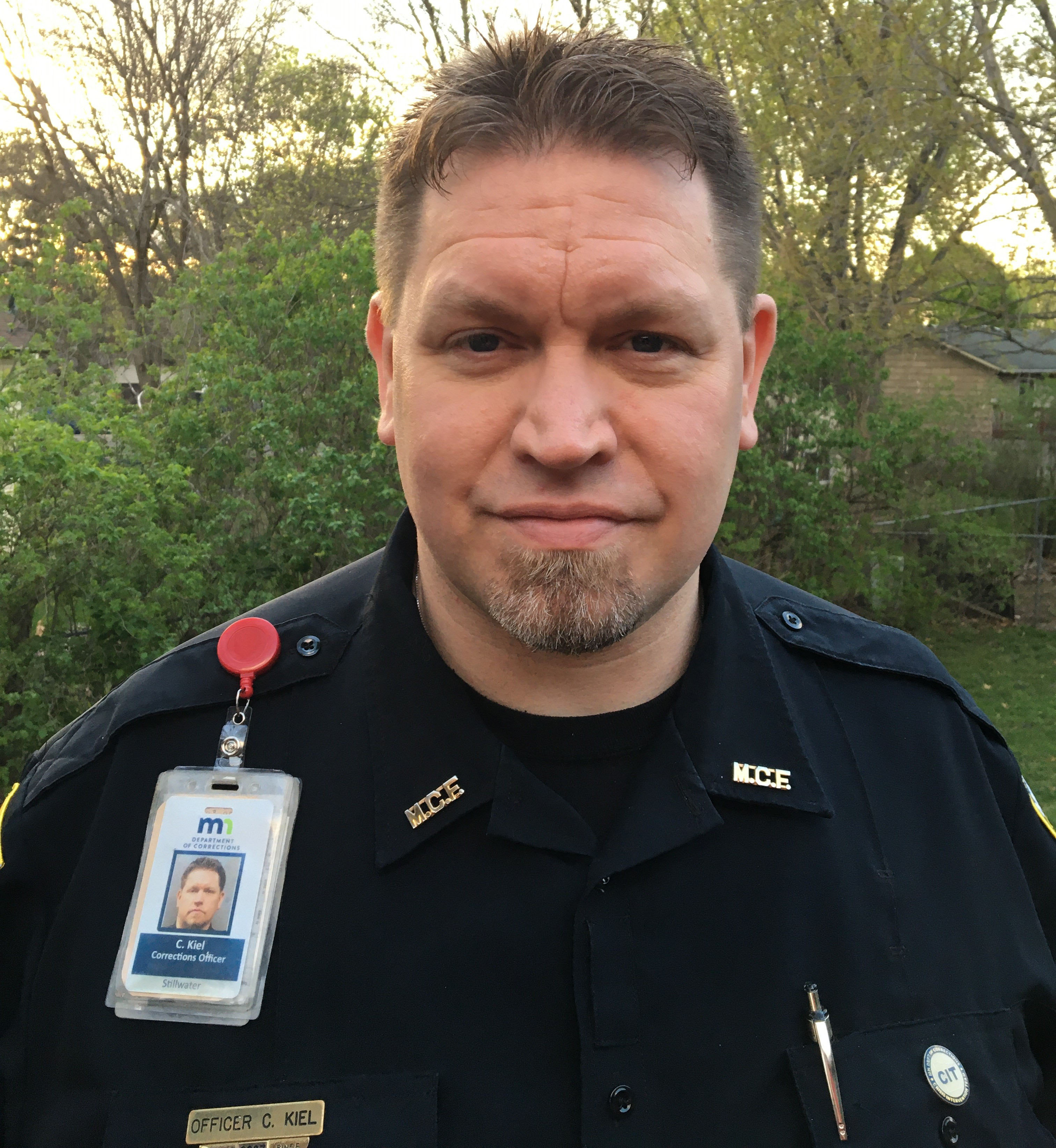 Hi. I'm Corrections Officer Chris Kiel. I've been with the Department of Corrections at MCF-Stillwater for 13 years. When I joined the DOC, I was hoping to make a career in corrections, and I have found so much more than just a job being a Corrections Officer. 
I quickly realized the importance of the necessary work we do, the camaraderie with my fellow officers and staff, and the vital interactions we have with people who are incarcerated. 
This job has been more rewarding to me than I had originally anticipated. I have found that the difference I can make is immeasurable when it comes to working alongside staff, or when I'm in direct contact with inmates. 
My experience and DOC training has afforded me the opportunity to assist newer staff as they begin their careers, and to excel at essential communication with inmates when dealing with the life they have inside, or as they're transitioning back out to society again. I'm proud to make Minnesota a safer place to work and live.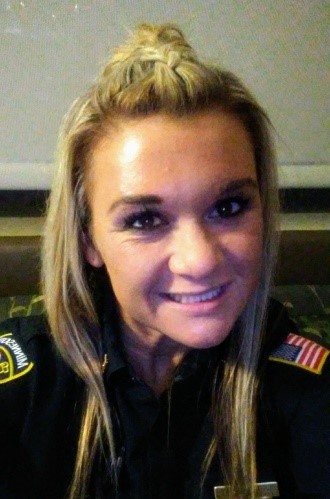 Hello, I'm Corrections Officer Lisa Dorle . I have worked as a Correction Officer at the Lino Lakes facility for almost three years, and it's a great and rewarding career. When I first started working for the Minnesota Department of Corrections, staff always made it a point to discuss the importance of teamwork—everyone has their strengths and weaknesses, but we all come together as a team complimenting one another. All the staff were professional while giving me expert advice about being a Correction Officer and gave me nothing but positive feedback.
I have learned a lot, and every day I continue to learn new things to keep myself, staff, inmates and the community safe. There are always opportunities to receive extra training, and that keeps me confident in my work. Being a Correction Officer for the MNDOC, I feel that I am appreciated since we receive frequent raises, lots of paid vacation time, and great benefits. Working here keeps me feeling secure so I can provide for myself and family. There is always opportunity for growth and promotion, and we can retire at age 55. I highly recommend the Correction Officer Career path.
Feel free to reach out to me with any questions, comments, or concerns! Lisa.dorle@state.mn.us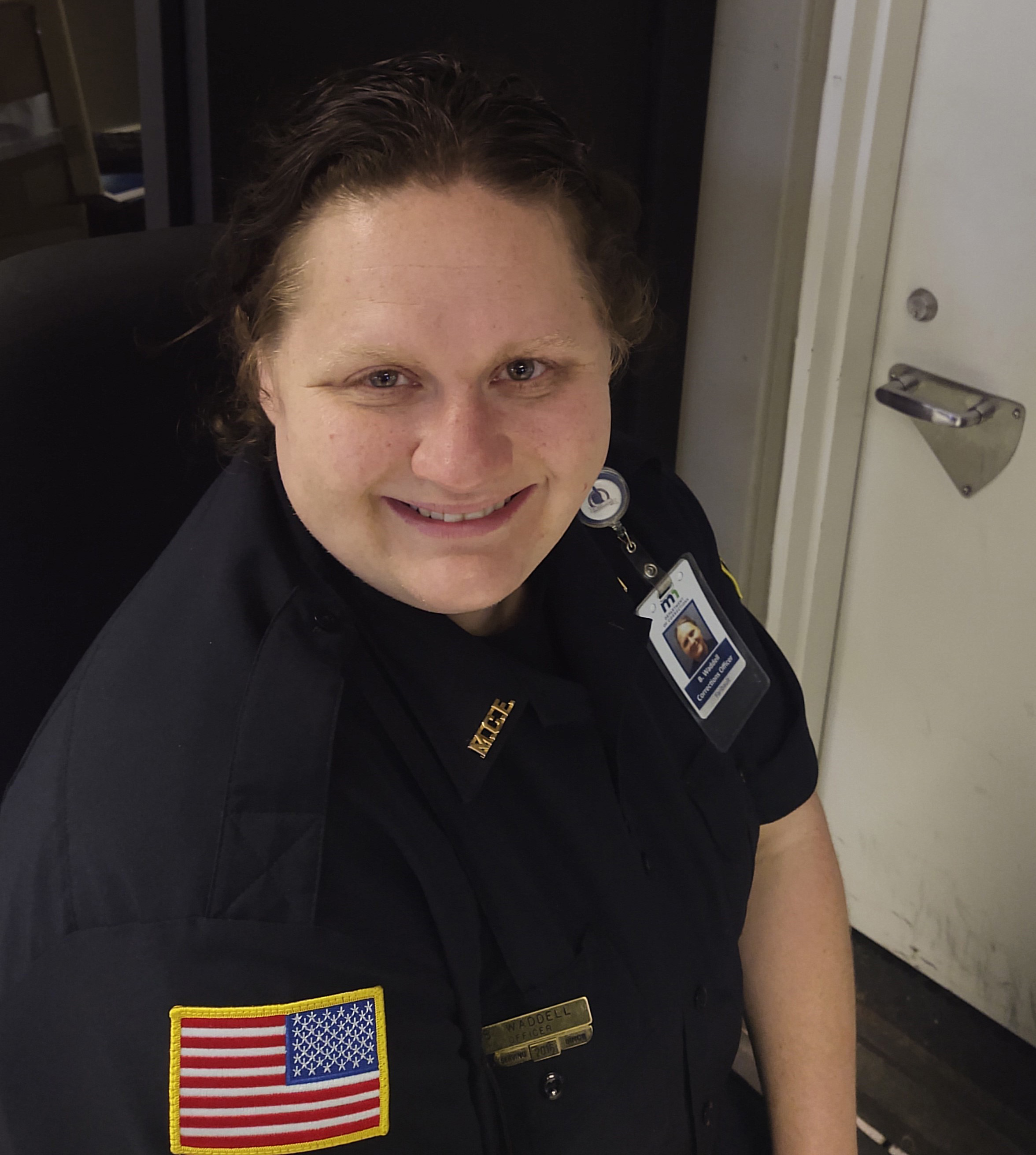 My name is Officer Bridget Waddell from Minnesota Correctional Facility-Faribault. Working for the Department has great rewards as well as great benefits. Like any job, you get out of it what you put into it. I have been working for the department for over 4 years and every day I put my best foot forward and have met a lot of great people who I am proud to work next to everyday. The benefits that you receive, from your health benefits to your paid time off, are like none I have ever seen before while working in the private industry. In your first years, you earn over 230 hours of vacation, 104 hours of sick time and 55 retirement with a pension. The medical benefits that are provided are excellent and very reasonably priced.  
Working in a prison is not like that what you see on TV and in the movies. Our job here is to make sure that the community we work in is safe.  We treat individuals like they will be our neighbors some day because they will get out and be a member of society again. We are not here to punish inmates, being away from their families is their punishment. We also need to make sure the individuals who are serving time inside of these walls are safe and get the care and services they need.
If you are looking for an exciting career that will be rewarding and stable with no worry of being out of work, I would encourage you and/or anyone you know to come apply to work for the Department of Corrections!  We would love to have you as a member of our corrections family.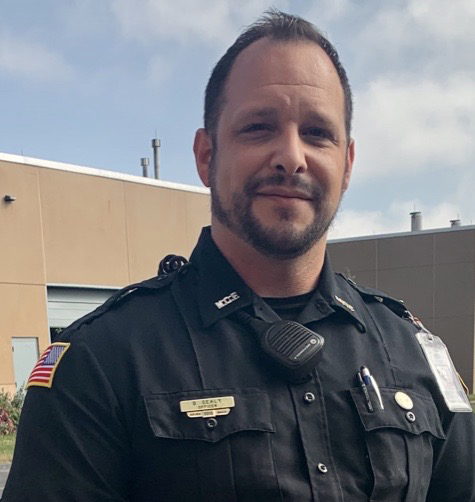 I'm Officer Brian Sealy, and I have been working as a Corrections Officer at MCF-Rush City for 4 years. When I separated from the Marine Corps, I went through a period of discovery where I attempted to figure out what I wanted to do with my life after leaving a life of service. No matter what job I found myself in, I didn't get the same feeling that I had once had.
It wasn't until spring of 2016 that I realized I missed wearing a uniform, as well as serving and protecting my country and community. A friend suggested that I look into a career in Corrections. The rest as they say is history.
Since I joined the department, I have once again found a new found sense of purpose through my service to the community and the state of Minnesota. The support that I have found in this team of officers reaffirmed that sense of comradery that I once felt.
I am constantly surprised by how much I learn from those who I work with and serve, and every day provides unique challenges which help me grow both as a person and as a professional. The experiences, wisdom, knowledge and skills I have gained as a Corrections Officer will prove to be invaluable for the rest of my life.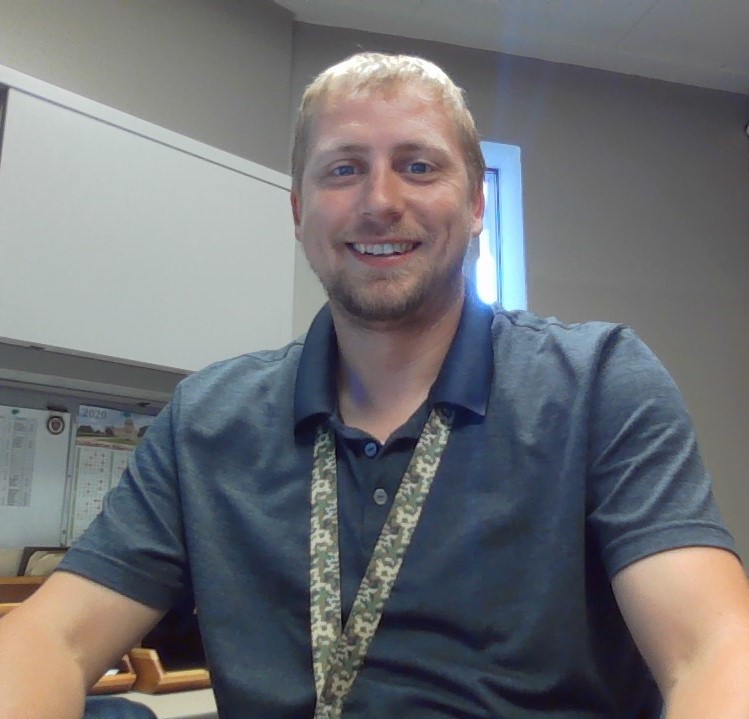 My name is Dan Besser and I'm a Case Manager at the MCF-Faribault. My career with the Department of Corrections began when I was a case management intern at the MCF-St. Cloud, while pursuing a criminal justice major and a psychology minor in college.
I have now been at the MCF-Faribault for 12 years! I started my post-graduate career as a Corrections Officer. My career path shifted when I had the opportunity to do a "work-out-of-class" as a Case Manager, which eventually evolved into a permanent Case Manager position. I've now been a Case Manager for the past 7 years.
One of the main roles of a Case Manager is to assist the incarcerated men with their re-entry into the community. Working with them on a streamlined release plan is part of the meaningful work we do on a daily basis. Case Managers work with the men in the areas that they struggle and need help with. We ask questions that will help them see a positive outlook for their life.
I could tell a man exactly what they need to do to stay out of prison, but if it's not their idea, how likely is it that they will follow through? This is where Motivation Interviewing comes into play. Motivational Interviewing is a person-centered method that strengthens motivation for positive change. Making small impacts every chance we get can add up to large impacts by the time they are released.
Once the men leave prison and are no longer on our "count roster" they join the next chapter of their life in the community. They are someone's neighbor, someone's family member, someone's employee, etc. Part of transforming lives means that we take the time to ask ourselves, in our role, is there anything else I could have possibly said or done to help this man succeed…it goes far beyond just "doing our 8 and hitting the gate." Every effort, conversation, and intervention helps, and I have seen many men make the changes needed to not come back.
As a Case Manager, every day is different and everyday has the potential to take a turn that one isn't expecting. It is an interesting job and one that has meaning. I hope that my work has done some good for the community, and that I've been a part of transforming lives in a meaningful way.