Zakobe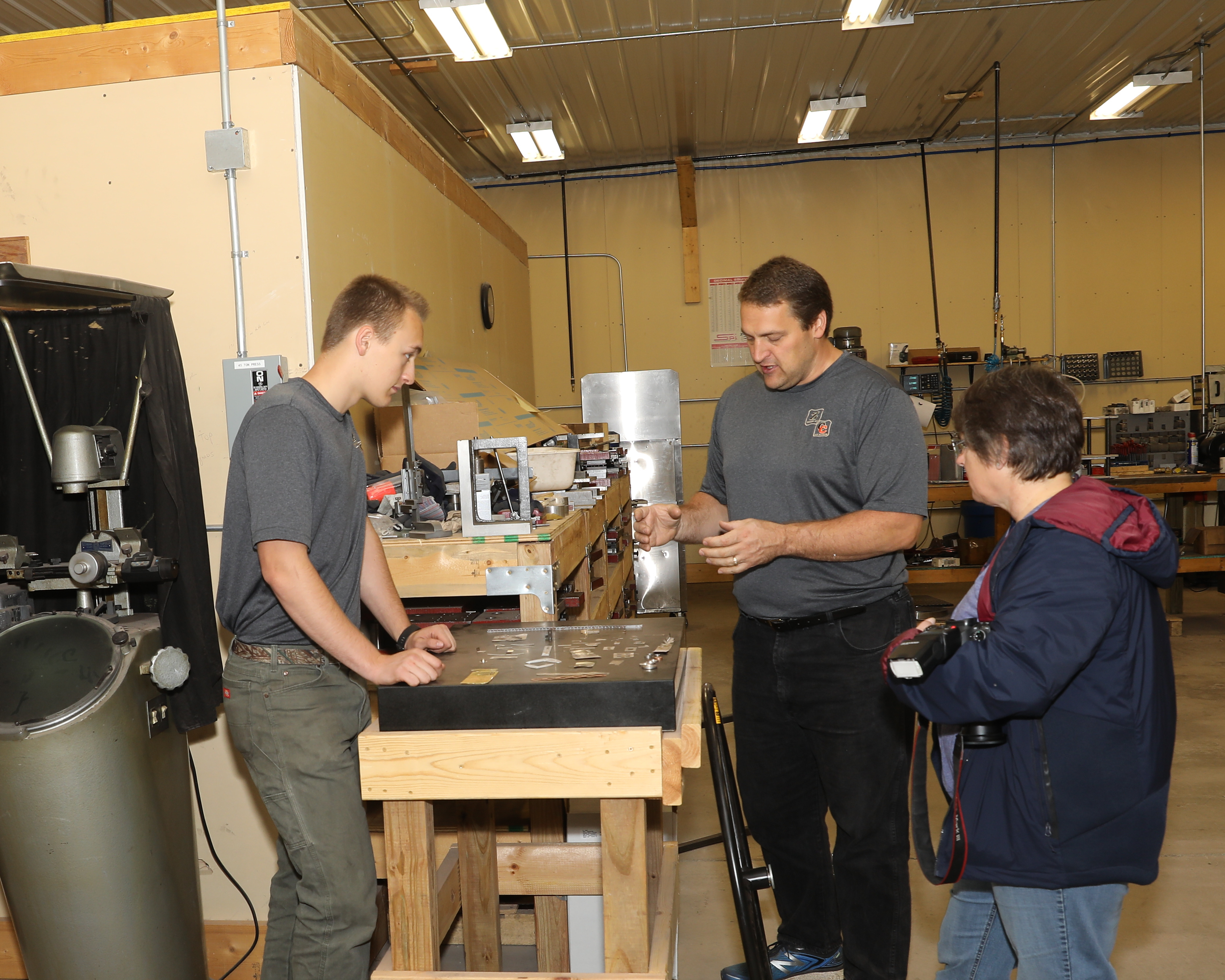 A love of family and the outdoors was the driving factor behind Zakobe, a successful family owned and operated metal stamping business in Bovey, Minnesota.
Wade & Teresa Karnes founded Zakobe in 2005, operating it out of Wade's father's garage. Twelve years later it is a thriving business that specializes in metal stamping, manufacturing and machining metal fabricated parts for a wide array of industries including fishing, cycling, farm equipment, battery, medical, military, electronics, radiator and computer hardware. Their products are distributed to companies throughout the United States.
Wade graduated from Central Lakes College in Staples as a machinist in 1993, then began his career in Park Rapids, Minnesota after marrying his high school sweetheart, Teresa. He and Teresa had two sons, and when the oldest son Zak turned five they returned home to northeastern Minnesota to raise their sons in the same northwoods where Wade loved to hunt deer when he was young. 
The products made at Zakobe are used every day in homes and businesses. The small metal battery clasp in a TV remote control, or the metal eye hook on a fishing lure could have been tooled and shaped at Zakobe. The company designs and produces all of its tooling in-house, using a variety of metals and other materials such as nickel, aluminum, brass, pvc,bronze, copper, stainless steel and fiber board. 
In 2016 the business took another stride when it bought the 6,500 square foot former KMDA facility in Bovey, adding additional press capacity. Zakobe further expanded when it recently purchased Cast & Color, a custom lead casting and painting company that makes fishing tackle. Jigs and lures are now made and painted at Zakobe.
Along with the Karnes' two sons, Zakobe has several full-time, part-time and telecommuting employees.
Iron Range Resources & Rehabilitation supported Zakobe with a bank participation loan which helped it purchase its current building.