Range Steel Fabricators
Range Steel Fabricators (RSF) entered its second century of industrial steel fabrication on the Iron Range, and new owners Jeff and Gina Halter are positioning the company for growth through equipment modernization.
RSF recently improved its manufacturing processes by replacing an ineffective piece of equipment with a Computer Numerical Control (CNC) profile cutting machine. CNC machines are electro-mechanical devices that manipulate machine shop tools using computer programming inputs. This new machine precisely and efficiently manufactures components that RSF supplies to industries such as energy and utilities, mining and minerals, paper and forest products, commercial construction, and heavy equipment and industrial manufacturing.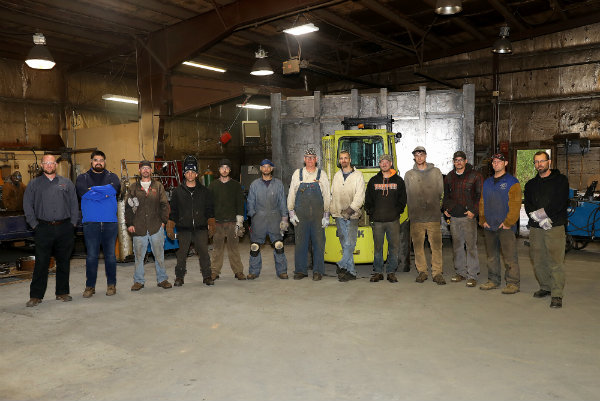 RSF machines and fabricates steel and aluminum components for local companies who use them to assemble their products. Those final assembled products are then sold and shipped all over the world. 
The Halters grew up in Grand Rapids, Minnesota and after having their third child wanted to move back to the Iron Range from Orlando, Florida. They wanted to give their children the same experience they themselves had growing up in a small community and enjoying the outdoors. 
The Halters purchased RSF in 2016 and moved their family to Hibbing. Jeff was a real estate developer, and Gina had a professional background in graphic design and marketing. Together they transferred their experience and knowledge of process and operations to managing a manufacturing business. Since 2016 RSF has grown from seven to 20 full-time and three part-time employees.
Iron Range Resources & Rehabilitation supported RSF with a bank participation loan to assist with the purchase of new equipment.