Reporting a Death or Serious Injury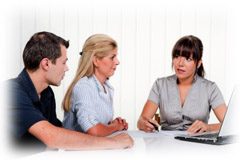 Service providers are required to notify the OMHDD within 24 hours of the death or serious injury of a client. The OMHDD reviews reports of deaths and serious injuries of persons receiving services or treatment for mental illness, developmental disabilities, chemical dependency, or emotional disturbance.
What Makes an Injury Serious Enough to Report? (PDF) - 2019
Report Deaths and Serious Injuries Brochure (PDF) - 2018

Complete a death or serious injury form and fax it to the OMHDD at 651-797-1950.
The OMHDD can receive faxes twenty-four hours a day. This method will give you, the reporter, a record of the information reported and the date and time reported.

The Death and Serious Injury reporting forms are downloadable here.
If you have questions, please call 651-757-1800 or toll free 1-800-657-3506 and ask to speak with the Medical Review Coordinator.