Documents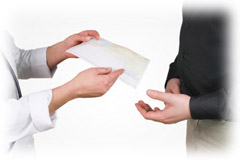 Follow the links below to find the Office of Ombudsman for Mental Health and Developmental Disabilities (OMHDD) activities or documents you might find useful.
Advocating for Your Clients with Health Care Providers (PDF)- 2012
Civil Commitment Documents, Reporting and Fact Sheets
Medical Alerts, Bulletins and Updates
Reporting Death and Serious Injury Forms
Suicide Prevention Resource List (PDF) -2013
The Business Case for Preventing and Reducing Restraint and Seclusion Use
Disclaimer About Language
Documents included in some of these documents may contain language reflective of history that is now out of date and is now considered offensive. The following terms may be found in the attached documents: Crippled, Deformed, Defective, Epileptic, Feeble-Minded, Idiotic, Imbeciles, Insane, Mental Retardation, Mentally Deficient and Weak-minded.