A prison sentence can take an enormous emotional toll on friends and family. Research has shown that individuals who have regular, positive visitation and maintain contact with friends and family members do better after release from prison.
This handbook is intended to help friends and family members know what to expect when someone in their lives is incarcerated.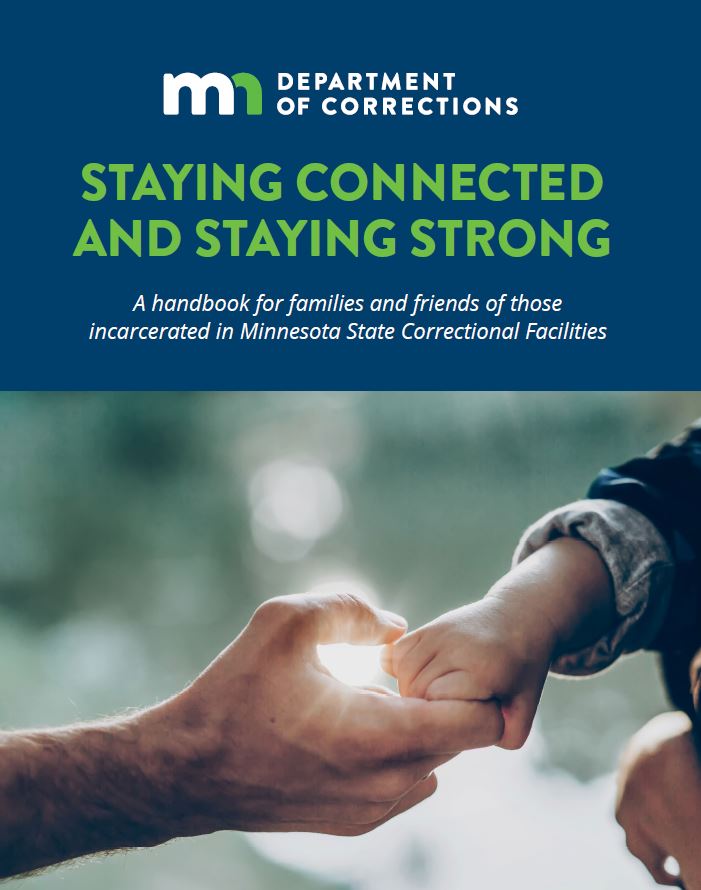 Below is a shorter pamphlet that includes the most basic information about what to expect in the first days of beginning a period of incarceration.