Employment Testimonials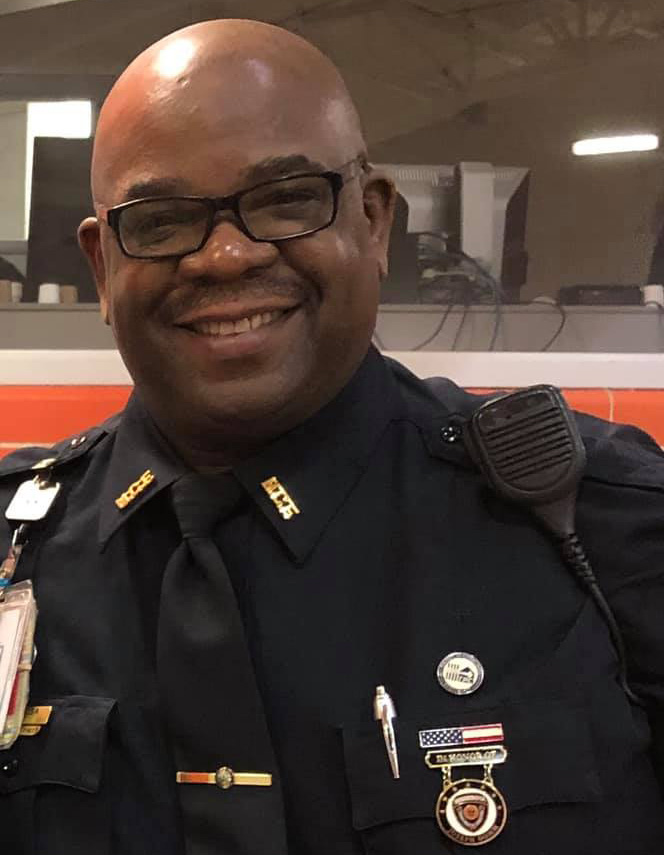 Hi, I'm Antonio Espinosa. As a native New Yorker from the South Bronx, I was given the opportunity to become a corrections officer with the State of Minnesota at MCF-Stillwater in 2002. When I started, there was an adjustment period for me to become a corrections officer, but the training I received from the department helped me transition into my new role.
As I've worked through my 19 years of public service for the department, I've always taken advantage of training opportunities like being a Special Operation Response Team member, becoming the first Transitions from Prison to Community Specialist, and learning mental health crisis de-escalation techniques through the Crisis Intervention Team. I'm also involved in many other opportunities offered to DOC employees, like serving on the Honor Guard Team, working as a co-facilitator for a men's group, and organizing cultural events for the incarcerated men at Stillwater.
To me, this job has become a career with purpose and dedication to transforming the lives of the incarcerated men at Stillwater.
As a correctional professional, I use many different hats in order to conduct my job. In addition to providing security and safety, at times I'm a mentor, motivator, and a spiritual light to those who are in the darkness. I encourage the incarcerated men to believe they may someday have the same opportunities as the next man. I influence them to study hard and to take advantage of all the opportunities to better themselves while they are serving their time.
Working for the DOC I'm provided with good pay, great health care coverage, and the opportunity to contribute into my pension plan for my retirement. The DOC offers ample vacation time, sick time, and much more, which many jobs out there don't provide to their workforce.
I encourage you to take the challenge, walk into your future as the next corrections officer in Minnesota, and be the best you can be for the DOC.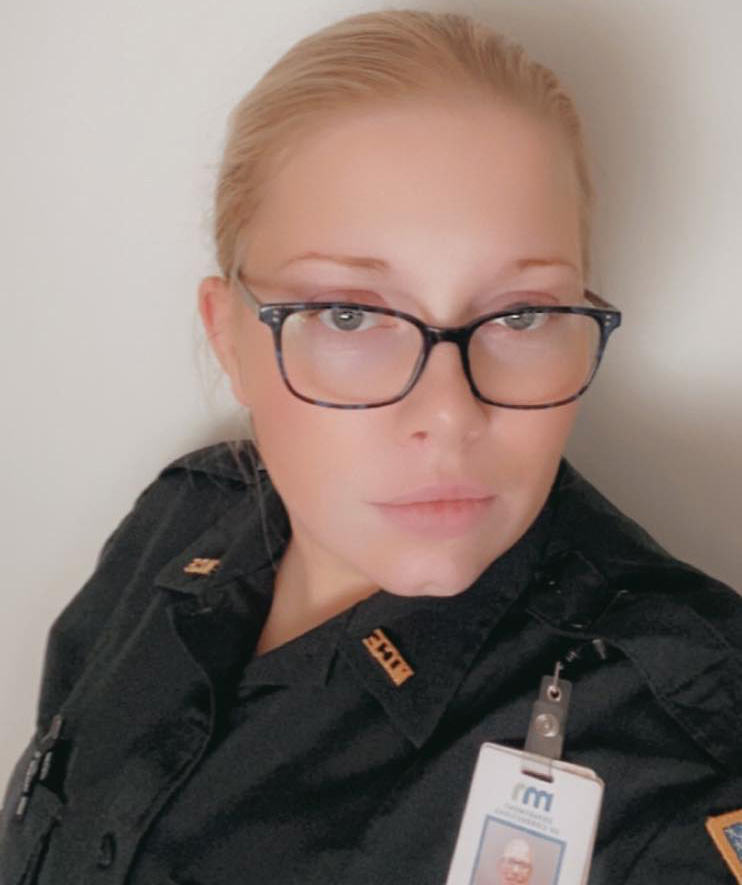 My name is Amanda Biggins and I have been a Correctional Officer at MCF-Rush City for just under 7 years. You may be thinking—Why would I want to work at a Correctional Facility? For me the answer is simple: I'm able to be a positive influence for the inmates, I'm part of a lifelong DOC family, and the benefits and pay are more than comparable to many other careers.
Here is an example of why my job is meaningful to me: The CIT team, which is our Crisis Intervention Team here at Rush City. It's widely known that CIT helps people in significant mental health crisis stay safe, but we also help people who are experiencing a range of mental health issues. Many times, behaviors that may be perceived as intentional misbehavior are related to mental health issues. My training has allowed me to pick up on these issues and intervene in a way that keeps staff and inmates as safe as possible, and in some cases minimizes discipline outcomes for inmates. It's definitely a positive experience when you are able to help someone in this way. I'm also able to see the inmates grow as people with the different programs and services that are offered to them, and that's an uplifting thing to see.
Here is a personal example of why I like my job: My son has multiple health concerns, as well as being diagnosed with ASD/ADHD. Not only are my benefits able to help out with our co-pays being inexpensive and our coverage being phenomenal, but I am able to take paid leave to take him to appointments, as well as having paid sick time if something comes up where I have to call in sick for him or even myself.
Finally, the staff I work side by side with are exemplary, many of whom I consider a part of my family. We work together to try to help people change their lives and to keep our facility safe for everyone. We hope that the work we do here will help keep our communities safer in the long run also.
If you want to be a part of an amazing team, join us today!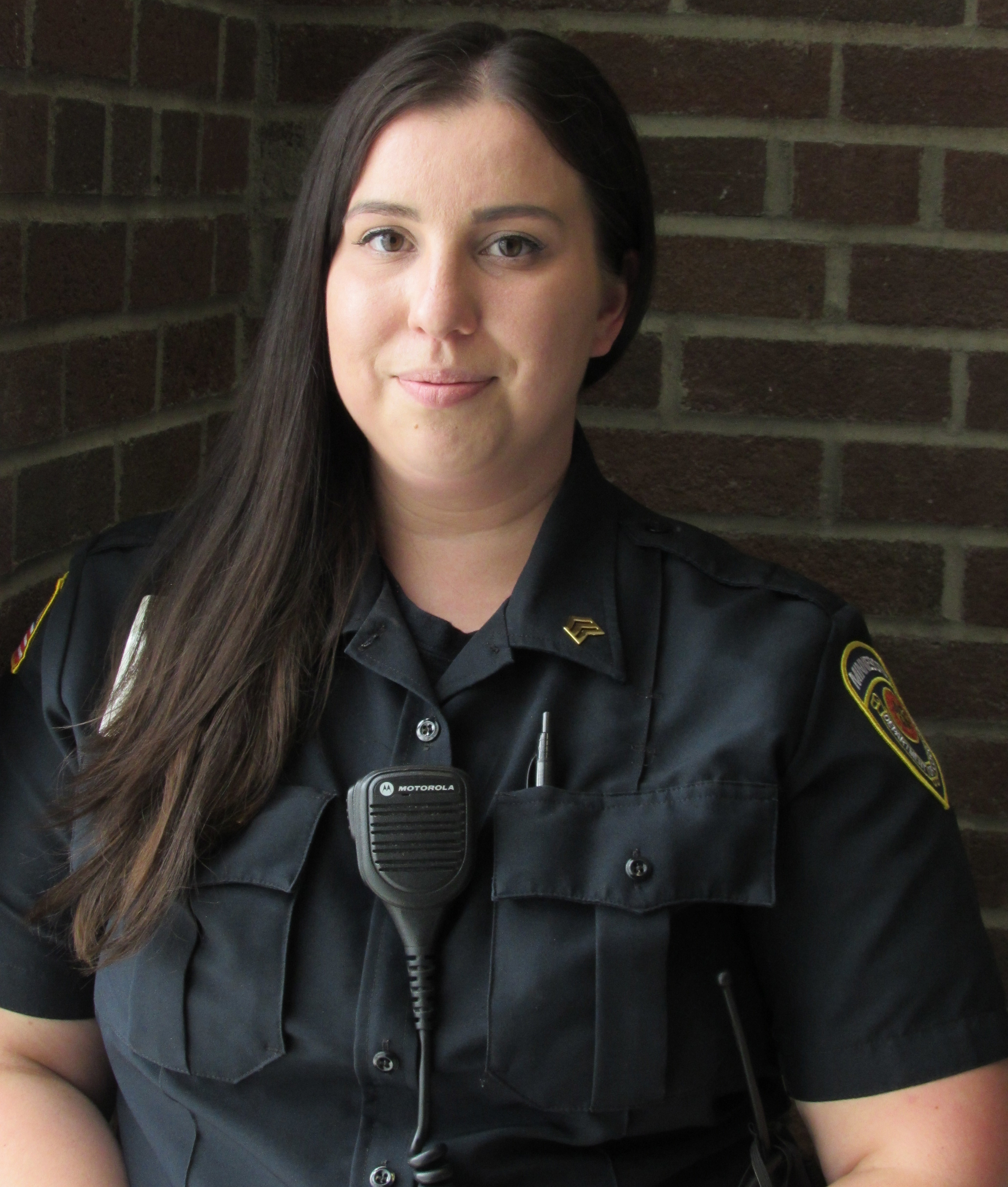 Hello, my name is Justine Nichols and I'm a Corrections Sergeant at Minnesota Correctional Facility-Moose Lake. I started my career in June of 2011. As a Corrections Officer, we have the responsibility of keeping our communities safe and providing a safe environment for incarcerated people. We take pride in our professionalism and teamwork in order to achieve the mission of the department, which is to transform lives. I'm proud to stand beside the greatest co-workers anyone could ask for while we work to accomplish this goal.
My favorite time in my career was when I was a Corrections Officer at the Challenge Incarceration Program in Willow River. It was rewarding to attend my assigned squad's graduation, and to see their six months of hard work pay off. This is just one example of a program that you as a Corrections Officer could be a part of! There are many more opportunities that await you here at the MN DOC.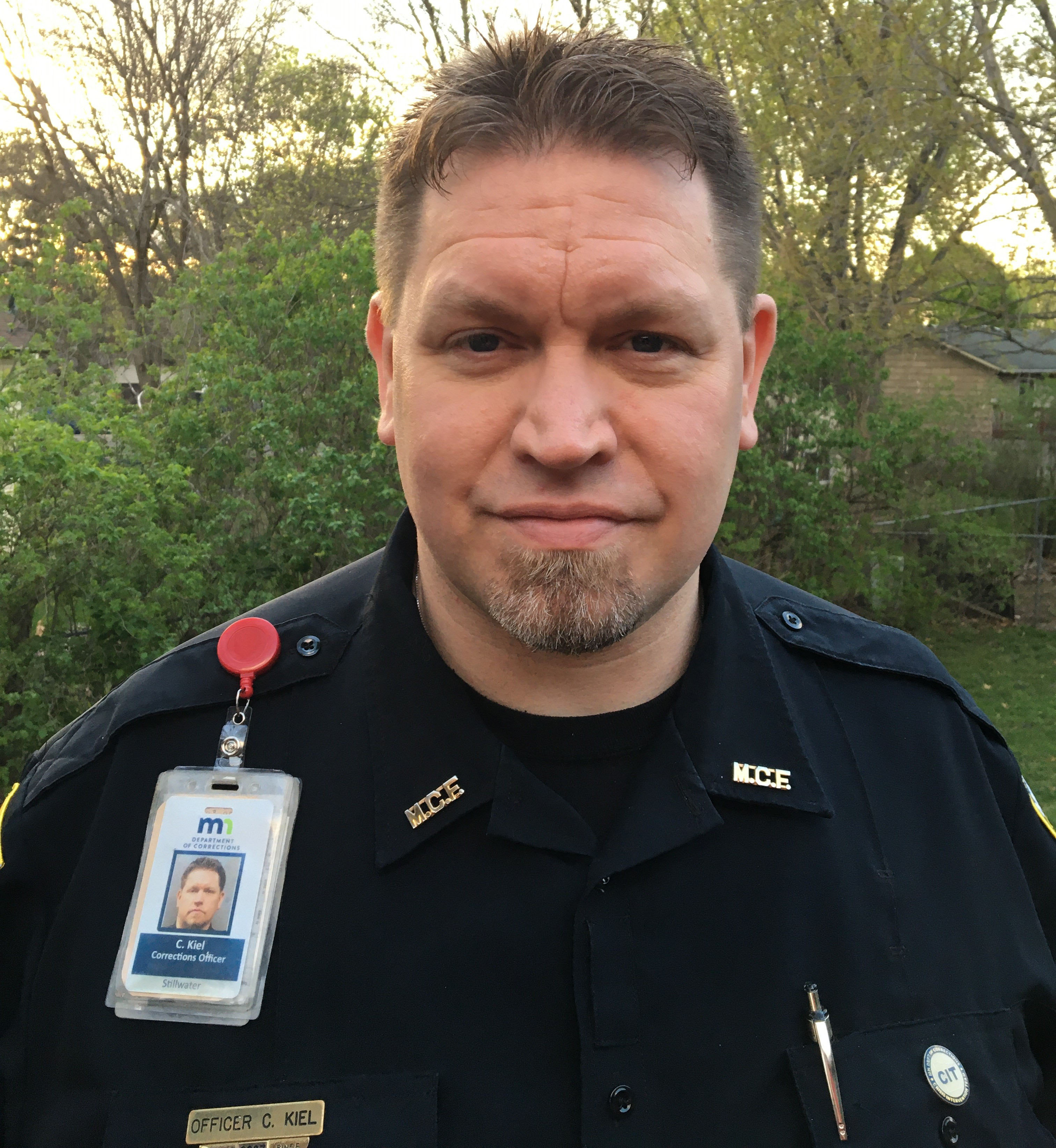 Hi. I'm Corrections Officer Chris Kiel. I've been with the Department of Corrections at MCF-Stillwater for 13 years. When I joined the DOC, I was hoping to make a career in corrections, and I have found so much more than just a job being a Corrections Officer. 
I quickly realized the importance of the necessary work we do, the camaraderie with my fellow officers and staff, and the vital interactions we have with people who are incarcerated. 
This job has been more rewarding to me than I had originally anticipated. I have found that the difference I can make is immeasurable when it comes to working alongside staff, or when I'm in direct contact with inmates. 
My experience and DOC training has afforded me the opportunity to assist newer staff as they begin their careers, and to excel at essential communication with inmates when dealing with the life they have inside, or as they're transitioning back out to society again. I'm proud to make Minnesota a safer place to work and live.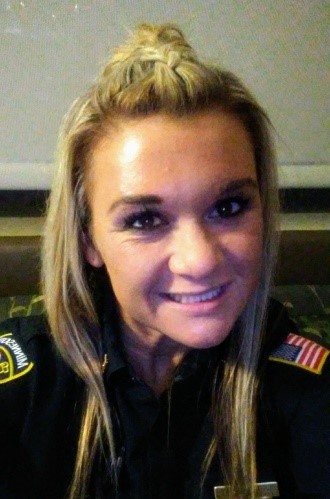 Hello, I'm Corrections Officer Lisa Dorle . I have worked as a Correction Officer at the Lino Lakes facility for almost three years, and it's a great and rewarding career. When I first started working for the Minnesota Department of Corrections, staff always made it a point to discuss the importance of teamwork—everyone has their strengths and weaknesses, but we all come together as a team complimenting one another. All the staff were professional while giving me expert advice about being a Correction Officer and gave me nothing but positive feedback.
I have learned a lot, and every day I continue to learn new things to keep myself, staff, inmates and the community safe. There are always opportunities to receive extra training, and that keeps me confident in my work. Being a Correction Officer for the MNDOC, I feel that I am appreciated since we receive frequent raises, lots of paid vacation time, and great benefits. Working here keeps me feeling secure so I can provide for myself and family. There is always opportunity for growth and promotion, and we can retire at age 55. I highly recommend the Correction Officer Career path.
Feel free to reach out to me with any questions, comments, or concerns! Lisa.dorle@state.mn.us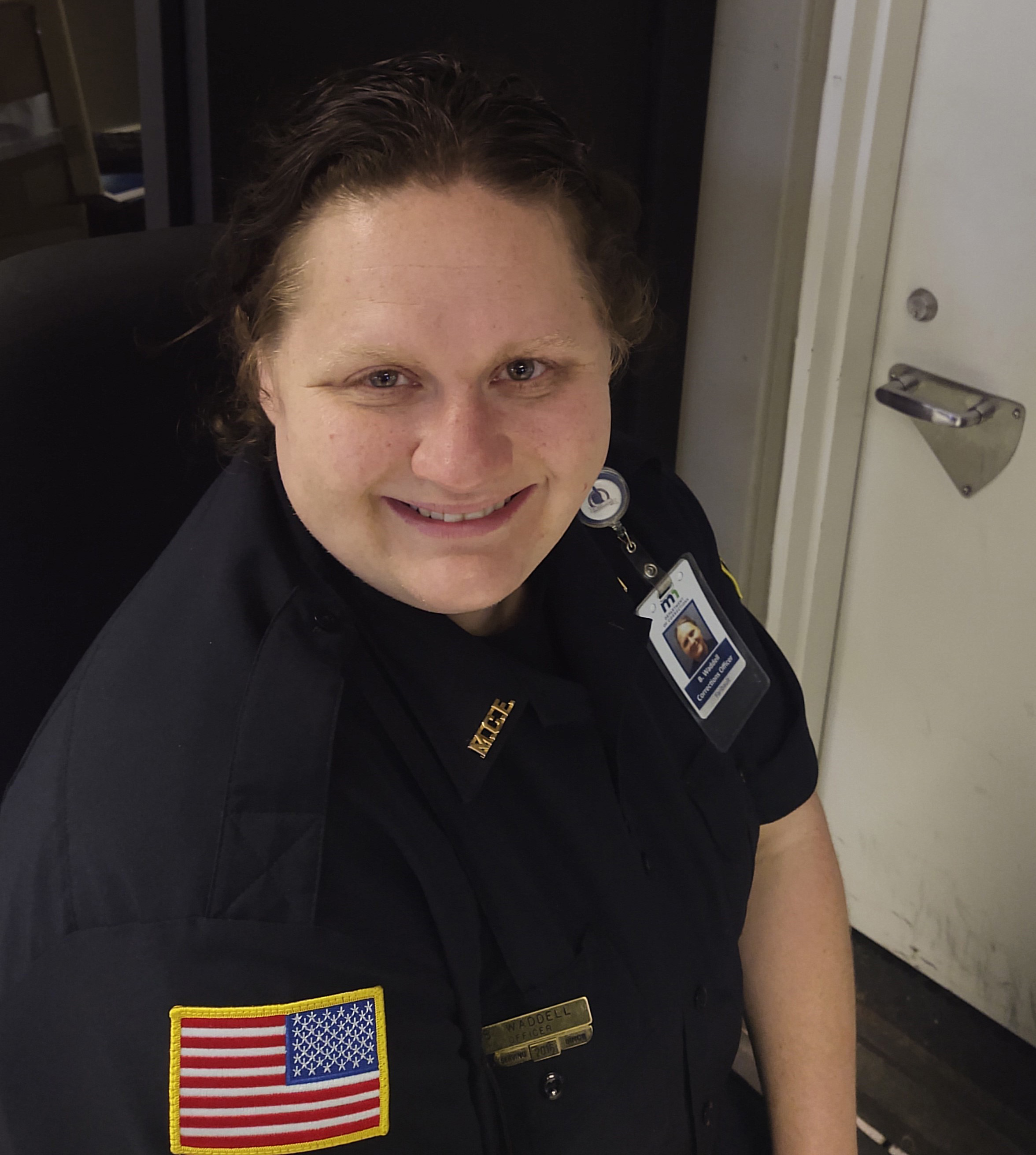 My name is Officer Bridget Waddell from Minnesota Correctional Facility-Faribault. Working for the Department has great rewards as well as great benefits. Like any job, you get out of it what you put into it. I have been working for the department for over 4 years and every day I put my best foot forward and have met a lot of great people who I am proud to work next to everyday. The benefits that you receive, from your health benefits to your paid time off, are like none I have ever seen before while working in the private industry. In your first years, you earn over 230 hours of vacation, 104 hours of sick time and 55 retirement with a pension. The medical benefits that are provided are excellent and very reasonably priced.  
Working in a prison is not like that what you see on TV and in the movies. Our job here is to make sure that the community we work in is safe.  We treat individuals like they will be our neighbors some day because they will get out and be a member of society again. We are not here to punish inmates, being away from their families is their punishment. We also need to make sure the individuals who are serving time inside of these walls are safe and get the care and services they need.
If you are looking for an exciting career that will be rewarding and stable with no worry of being out of work, I would encourage you and/or anyone you know to come apply to work for the Department of Corrections!  We would love to have you as a member of our corrections family.