Real-time captioning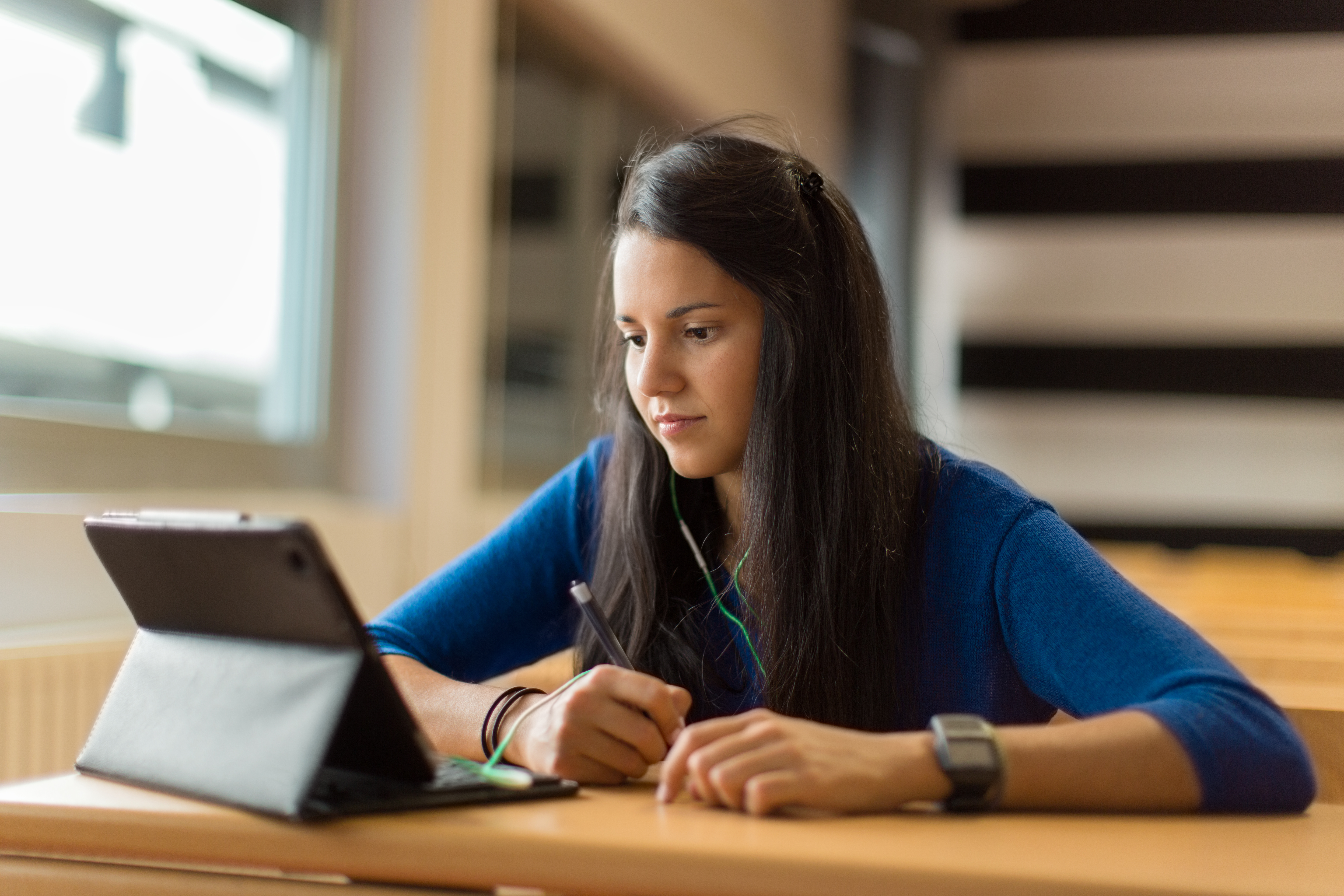 Real-time captions, also known as live captions or Communication Access Realtime Translation (CART), can provide access in many settings. When someone asks your business or event for captioning, it is your business or event's responsibility to arrange and pay for captioning services. This page will help you learn more about captions and how to arrange captioning services. 
What is real-time captioning? 
Captioning is a reasonable accommodation under the Americans with Disabilities Act (ADA). 
Captions are provided by trained and certified professionals. 
A captioner uses stenography to turn spoken words into print. The captions appear on a laptop or a tablet supplied by your business or entity. 
Captions can also be projected onto a screen for groups or large audiences to read. The font size and color can be changed to meet a person's specific needs. 
Captioners can work on site or remotely. 
What about automatic captions? 
Real-time captions and Automatic Speech Recognition (ASR or automatic captions) are NOT the same. Automatic captions may not meet your entity's legal obligation to provide access. Ask the person requesting captions what meets their needs and follow their request. 
It's the law 
The Americans with Disabilities Act (ADA) and other laws protect people's right to communication access. These laws require governments, businesses, and nonprofit organizations to provide access to people who are deaf, deafblind, hard of hearing and late-deafened. Businesses and entities cannot discriminate against people because they ask for accommodations. For more information, visit Your Legal Rights to Communication Access or contact us. 
Where captions are used 
Captions provide access in many places, including: 
Job interviews, meetings, trainings, seminars and conference calls 
Live entertainment venues such as plays, concerts and sporting events 
Courtrooms, prisons/jails 
Educational settings 
Medical and dental offices, hospitals 
Assisted living and long-term care facilities 
Places of worship 
Online/virtual events. 
How to find a captioner 
First check to see if your entity has a contract with a captioning service agency. If you do not have a contract, DHHSD has a list of providers. 
Arrange captioning services 
The person arranging captioning services needs to know: 
The contact person's name, email address and phone number. The captioner will need to connect with this person for the appointment or event. 
The event date and time. 
The event location. 
Whether the captioner will be needed on-site or remotely. 
What the appointment or event is about. 
Any special jargon or terms that will be used. 
Names and spelling of names for all participants. 
Who to send the invoice to and how payment will be made. Important: Do not send the bill to the person requesting captioning service, or their insurance company (if the captioning is for a medical appointment). 
Tips for captioning in-person events 
The contact person will need to set up a tablet or laptop computer and connect it to a secure, strong internet browser. The captioner will send an email to the contact person with a link to view the captions. Those who need access will read the captions on the tablet or laptop. If you have a large group, you may project captions onto a large screen. Users can also access captions from multiple devices. 
Some people may need help setting the font size and color to make it readable for them. Ask the captioning service agency for directions in advance so you know how to do this. 
The captioner may be in-person or remote. If the captioner is remote, you will need a phone. Make sure that the captioner can hear all speakers clearly. Use microphones when needed. The captioner will listen to everything that is said through the phone and caption what they hear. 
Tips for captioning virtual or telehealth events 
The captioner will send a link to view the captions to the contact person. It is the contact person's responsibility to share the link with the person or people who need access and make sure they can access the captions. 
Depending on the videoconferencing platform, captions may be delivered through the platform or in a separate web browser. The captioner will need to join the video platform to hear what is said. 
Working with captioners 
Consider the captioner's needs, such as work space, placement and breaks.
Talk at a moderate pace, enunciate and pause between phrases and sentences. 
Pause briefly between questions to allow individuals to read the captions and respond. 
For groups with multiple speakers, enforce turn taking. People should state their name before speaking. 
If the information contains important terminology or names (such as medications) spell the words to ensure the captions are spelled correctly. 
Monitor the captions. If there are errors, make sure participants are following the tips above and the captioner can hear everyone clearly.
If you have questions about real-time captions, you may contact us.