Board Office Closed on Presidents' Day
In observance of Presidents' Day, the Board office will be closed on Monday, February 18.
Future City Competition Awards Tomorrow's Engineers and Land Surveyors
The 2019 Regional Future City Competition was held in late January at the Dakota County Technical College. At this yearly competition, eighth-grade students submit a scale-model virtual city and research essay and deliver two separate formal presentations to different engineering teams in addition to interviews from eight special award teams.
One of the special awards for Best Land Surveying Practices is sponsored by the National Council of Examiners for Engineering and Surveying (NCEES), of which the Minnesota Board of AELSLAGID is a member. This award recognizes the design that employs the best land surveying practices, taking into consideration the high standards used by surveyors to help protect the public's safety and welfare. Judges for the award this year were Peter Jenkins of MNDOT and the Minnesota Association of County Surveyors (MACS), Steve Jobe of MACS, and Robin T. Mathews of NCEES and MACS. Mathews is also a former Board member.
The winning school for this NCEES award was Minnesota Center for their Future City "Isla Cielo."
Pictured: The judges prepare (left). Isla Cielo (right). Photos courtesy of the event organizers.
February 15 Hearing on Rule Package R-04547 Canceled
Having received no requests for a hearing on Rule Package R-04547, the hearing previously scheduled for February 15, 2019, has been canceled. The Board will continue the rule adoption process.
For more on this rule package and the rulemaking process, see the Board's rulemaking page.
Rulemaking
Proposed Rule Package Regarding PE Experience, Geoscience Education and More
The Board is considering rule amendments that affect the professional engineering experience and geoscience education and experience requirements and that also remove obsolete language.
See the rulemaking page for full details on the package and how to comment.
Rulemaking
Online Renewal Services have closed. Use the PDF paper form to renew. Payment must be by check or money order and must include the current $60 late fee.
NOTE: There is no grace period with license/certificate expiration. If you need to practice/hold out in Minnesota, you need to renew.
Renewal Overview
PDH Requirements
2018-2020 PDF Renewal Form
Apply to Serve as a Public Member of the Board
Public (non-licensee/unaffiliated with the professions) members serve a vital role in public protection through their service on professional Boards. The AELSLAGID Board has vacancies for two such members. Apply through the Secretary of State website. The Governor makes the appointments.
Certain Professional Member seats are also open to applications for 2019-2023.
General Information
Apply (SOS Website)
Gunderson Elected CLARB Secretary
Robert Gunderson, LA, current Minnesota Board Secretary, has been elected to a two-year term (2018–2020) as Secretary of the Board of Directors for the Council of Landscape Architectural Registration Boards (CLARB). The Minnesota Board is a member of CLARB.
Gunderson has previously served CLARB on its Nominations Committee (2015-2017) and as an invited speaker at the 2013 and 2016 CLARB Annual Meetings. He has previously served the Minnesota Board as Vice Chair.
U of M CEGE Department, Students Receive NCEES Award
Each year, the National Council of Examiners for Engineering and Surveying (NCEES), of which the Board is a member, names Engineering Education Award winners. This October, Board Chair Nirmal Jain, PE, and Immediate Past Chair Dennis Martensen, PE, were please to present on behalf of NCEES an award to the Department of Civil, Environment, and Geo-Engineering (CEGE) at the University of Minnesota-Twin Cities.
The students and their university advisors and professional mentors won for their project, a multistage drip irrigation system. The group designed and installed the system for the 500-person community of Filakit Geregera, Ethiopia. Prior to the building of the irrigation system, multiple farm fields went uncultivated due to the inability to supply them with water during the dry season.
Presentation photos are courtesy of Merry Rendahl, Ph.D., Teaching Specialist and Publications Editor for CEGE.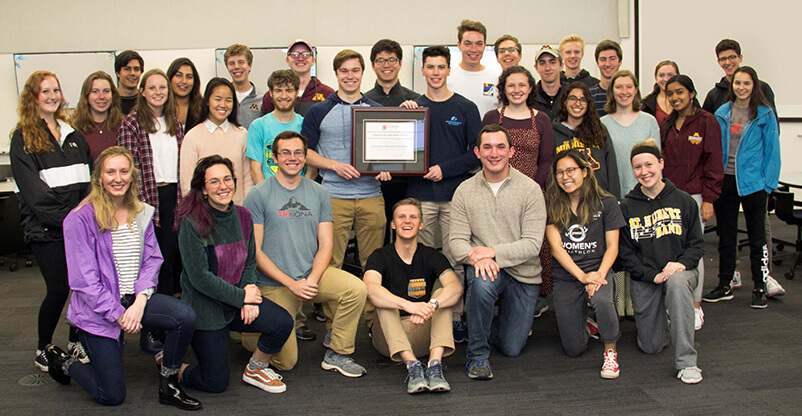 The student design team from the UMN-TC CEGE Department
Left-right: Matt Simcik, UMN-TC Project Advisor; Dennis Martenson, Immediate Past Chair, Board; Joseph Labuz, UMN-TC CEGE Dept. Head; Nirmal Jain, Board Chair; Paul Capel, UMN-TC Project Advisor
Working model of the award-winning irrigation project
More About the Project
Rule Package R-04374 Adopted, Effective August 13
The rule changes to MN Rule 1800 contained in Rule Package R-04374 were published in the State Register on August 6 and became effective on August 13, 2018.
MN Rule 1800
Governor Dayton Makes Appointments to the Board
The Governor recently made his appointments to the Board of Architecture, Engineering, Land Surveying, Landscape Architecture, Geoscience and Interior Design. Terms are effective July 23, 2018, and expire January 3, 2022, with the exception of the vacated land surveyor seat, which has a term ending January 7, 2019.
REAPPOINTED TO THE BOARD:
Nirmal Jain, PE – Maple Grove
NEW TO THE BOARD:
Daniel Baar, LS – Cambridge
NEW TO THE BOARD:
Denise Kazmierczak, PE – Woodbury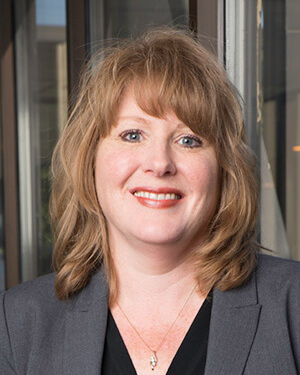 NEW TO THE BOARD:
Scott Robinson, LA – St. Paul
Congratulations and welcome.
NCEES Releases New PS Exam Specifications
New examination specifications for the Principles and Practice of Surveying go into effect with the January 2019 administration.
2019 PS Exam Specs