A Trustee's Duties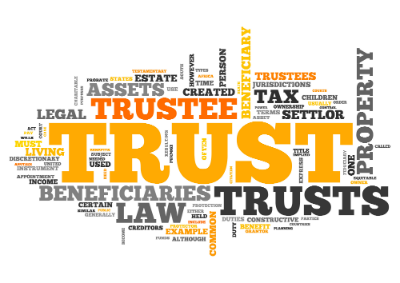 Minnesota's school trust lands were not simply a gift from Congress. Rather, they are part of a "sacred compact" between Minnesota and the United States. A trust relationship that governs school trust lands was created when the federal government granted the lands to the state and the state accepted the lands to support public schools. Although the Minnesota Constitution does not specifically identify a trustee, when the state accepted the terms and conditions of the federal land grant, it accepted the position of trustee for the benefit of public schools in Minnesota.

The trust status of school trust lands imposes constraints and obligations on the trustees that would not apply if the state owned the land outright. The trust is a real, enforceable trust that is governed by the same fiduciary principles that apply to the management of private trusts.
Five general principles guide trust land management: clarity, undivided loyalty, accountability, enforcability, and perpetuity. A key characteristic is clarity of the goal: The trustee is obligated to manage trust resources for the benefit of the beneficiary. Benefit is typically defined in terms of monetary returns. The trustee must exercise prudence, skill, and diligence in making the trust productive for the specified beneficiary.
The principle of undivided loyalty states that the trustee is strictly forbidden from diverting trust resources to others. Undivided loyalty does not mean that an investment or activity is disallowed if it coincidentally benefits someone other than the beneficiary, but it does bar programs that impose costs or reduce benefits in order to achieve a collateral or general benefit.
Accountability requires the trustee to keep property records, accounts of receipts and disbursements, and to furnish this information to the beneficiary. The trust's goals are enforceable because trust doctrine allows the beneficiary, or others with an identifiable interest, to sue to enforce the terms of the trust. Trust obligations are fully elaborated in common law, and statutes and many centuries of judicial experience in enforcing the trust requirements. Again, the clarity of the purpose of the trust facilitates evaluating whether the trust goals have been achieved.
The final component of trust land management is perpetuity. Preserving the productive capacity of the corpus of the trust is one of any trustee's fundamental obligations. Trusts are not necessarily perpetual, but perpetuity became a component of the school trust when the "permanent school fund" was first established in the 1850s. This fund evolved into an explicit embrace of perpetuity. The trustees of a perpetual trust, such as the school trust, must reasonably balance the short- and long-term interests of the current and future trust beneficiaries. While trustees must make the trust economically productive in the present time, trustees must also protect the productivity of the trust in the long run. The long-term objective is to produce as much revenue as possible to aid public education for both current and future beneficiaries.