Minnesota Project SEARCH Sites
Avera Marshal Regional Medical Center
Location: Marshall
School District: Marshall Public Schools
Apply to become an Avera Marshall Project SEARCH Intern
Avera Marshall Regional Medical Center is part of the Avera system of care. Avera encompasses 300 locations in 97 communities in a five-state region. The Avera brand represents system strength and local presence, compassionate care and a Christian mission, clinical excellence, technological sophistication, an array of specialty care and industry leadership.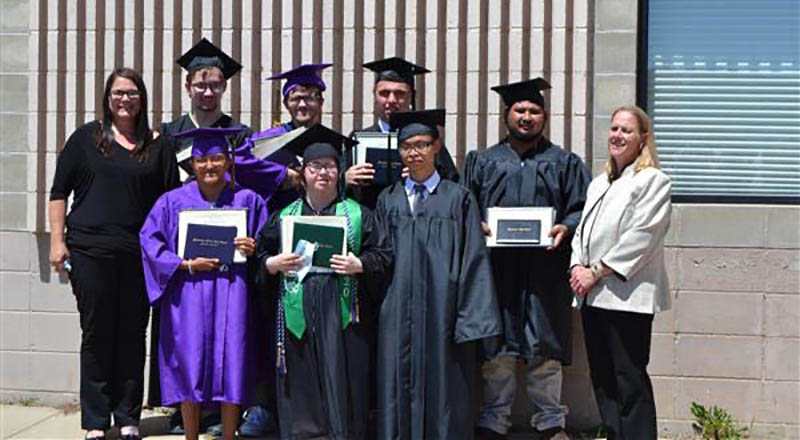 Internship Opportunities include:
Dietary
Assist cook's helper with salad/food prep/food storage
Assist baker's helper with misc. baking/packaging
Assist in dish room: wash, sanitize, put away dishes
Food Service, including Grill work
Wipe cafeteria tables/chairs
Clerical: Includes several departments, a combination of departments including Organizational Excellence, POB Mail, LTC Mail, Home Medical, Big Stone Therapy, Medical Records
Alphabetize and file employee/patient documents
Make copies
Put together hospital training packets
Mail pick-up, sort, deliver to POB and LTC
Prepare and organize documents for scanning
Scan/verify medical documents according to procedure
Misc. duties as needed: cleaning PT equipment in therapy rooms
Health Services: includes several department areas and combination of departments determined with intern by their career interests.
Same Day Surgery
Clean and restock day surgery rooms
Pull patient registrations/orders
Prep snack tray
Hospital: Med/Surg. and OB
Stock Walleroos
Wipe down soiled instruments
Break down OB medical charts
Clean and Restock Bassinets
Restock OB rooms
Clean and restock room monitors
Program Services LTC
Assist program director with daily resident sensory/physical activities
Restock supplies in resident's rooms
Organizing materials for Program Activities
One-on-one with residents
Transport residents to and from activities
Primary Care
Restock Drs. rooms in Family Practice
Environmental Services: Housekeeping
Stock and maintain cleaning cart
Clean High Touch in patient's room
Clean High Touch in patient's bathroom
Sweep Floor
Mop Floor
Restock patient rooms
Garbage detail
Clean public areas as needed
Environmental Services: Laundry
Fold laundry: towels, wash cloths, pillow cases, linen bags, large linen
Load and pull washing machines and dryers
Pick up soiled linen within hospital departments
Deliver clean laundry to appropriate hospital areas
*Sort soiled linen
*Weigh and record soiled laundry
*(determined by skills of intern)
Maintenance
Check grounds for garbage and debris (spring/fall)
Keep sidewalks clean of snow (winter only)
Using appropriate machines and cleaning chemicals, perform maintenance tasks including stripping/waxing floors
Vacuum/shampoo carpets
Garbage Run
Restock supplies in soiled utility rooms
Material Distribution
Collect blue supply bins from supply rooms within hospital/clinic
Create Pick list
Print Pick list
Find product on shelves from pick list and stock blue bins
Deliver stocked bins to supply rooms within hospital/clinic
Assist with freight on freight days
Thrift Store
Sort clothing/appliances/books, etc. upon delivery
Wash dishes upon delivery
Package and Price toys items
Sort towels/rags and price
Prepare clothing for pricing and display
Dust shelves and sweep and store floor
Check restroom and restock
Maintain store floor/department areas
Learn/operate cash register/bagging procedures