A Year of Water Action in MN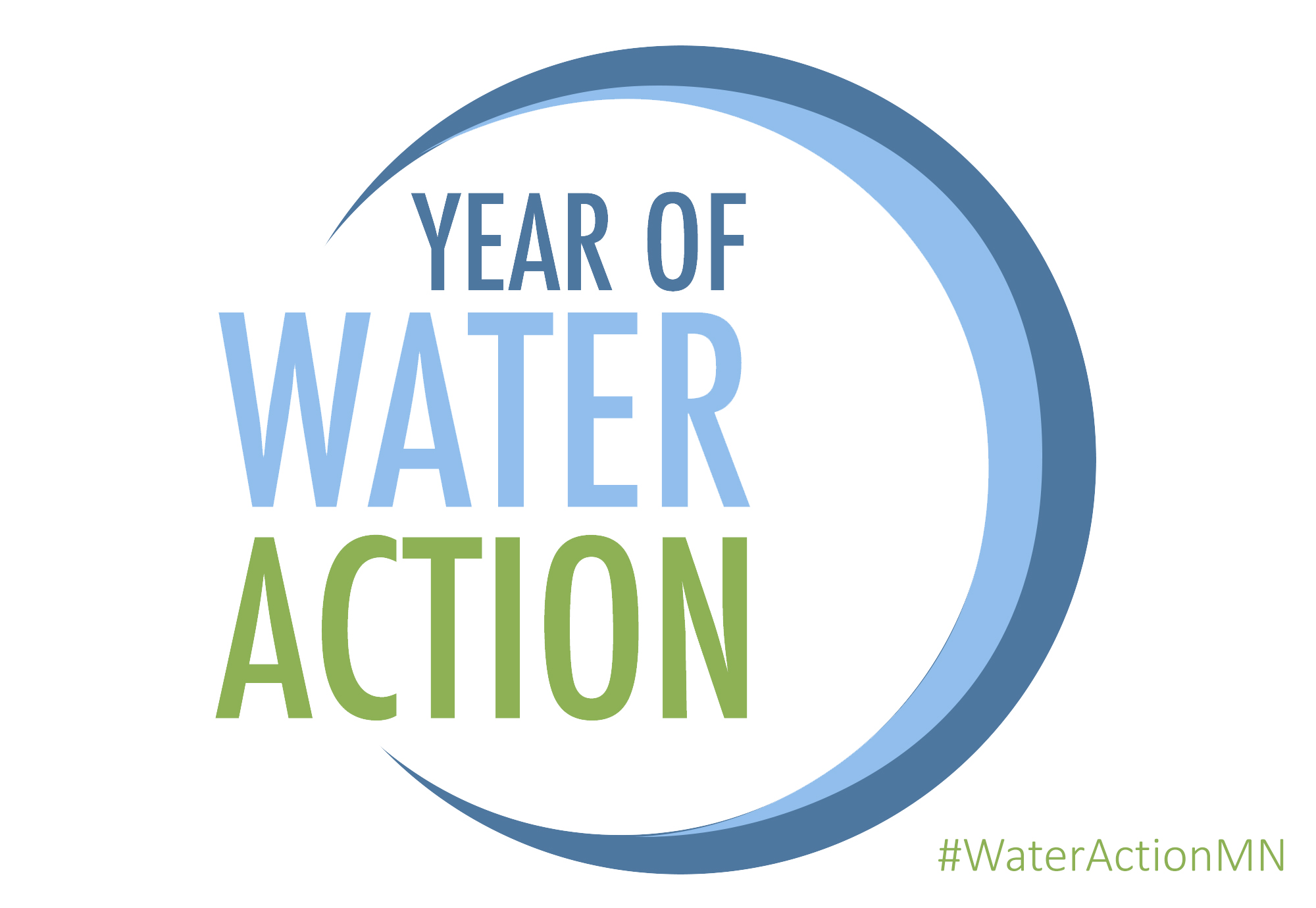 Download and sign the Water Stewardship Pledge!
Standing beside Lake Itasca, where the Mississippi River begins its 2,350 mile journey to the Gulf of Mexico, Governor Mark Dayton kicked off a "Year of Water Action" in Minnesota, urging businesses, the agricultural industry, outdoor enthusiasts, communities and families to take action to conserve and improve water quality. Throughout the next 12 months, Governor Dayton and his Administration will visit school classrooms, water treatment facilities, research institutions, and farms to encourage Minnesotans to learn more about the challenges facing our waters, and empower every individual to take actions in their own lives to be part of the solution.
"We have a shared responsibility to protect Minnesota's precious lakes, rivers, and streams for future generations. That starts with fostering an ethic of water conservation in our communities," said Governor Dayton. "Throughout the next year, we must raise awareness of the challenges facing Minnesota's waters and highlight ways that Minnesotans can take action."
Governor Dayton encouraged all Minnesotans to take a role in protecting our state's most precious resource for future generations. The Governor called on Minnesotans to affirm their commitment to rethinking how water impacts daily life and the lives of future generation; use water efficiently and wisely in everyday activities; learn more about what individuals can do to protect and preserve water; make informed consumer choices; and to talk to one another about water protection and preservation. 
Governor Dayton called on Minnesotans to work together to find solutions to keep Minnesota's water clean and accessible to everyone. Despite the state's abundance of lakes, rivers, groundwater and streams, more than 40 percent of Minnesota's waters are currently listed as impaired or polluted.  Damaging aquatic invasive species have infested more than 550 lakes statewide.  The water treatment plants and clean drinking water systems that make Minnesotans' water safe to drink, cook with, and bathe in, are also in serious disrepair. Some communities still rely on wooden pipes, installed over 100 years ago, for their drinking water. In fact, Minnesota is $11 billion behind in just maintaining our aging water treatment and delivery systems over the next 20 years.  And initial testing indicates that 60 percent of the wells in Central Minnesota may not provide safe drinking water. 
While state and local governments can play an important role in protecting and conserving water quality, these public entities cannot do it alone. It's up to Minnesota families and private industry to lead the way with most land privately-owned and private water usage comprising the majority of consumption in the state. The locally-lead efforts of soil and water conservation districts, watershed districts, civic groups and individual landowners are essential to protecting and conserving water quality. 
The headwaters of the Mississippi River at Itasca State Park is one of Minnesota's most iconic waters. The Mississippi River Headwaters Watershed is a nearly 2,000 square mile area, located in Becker, Beltrami, Cass, Clearwater, Hubbard and Itasca counties. About 44 percent of the land in the watershed is privately owned. Land and water use decisions here – as in watersheds across Minnesota – affect fish and wildlife health, the amount of sediment in shipping channels, and the quality of water flowing out of residential faucets.
For Homeowners and Renters
For Parents, Kids, and Teachers
For Farmers and Landowners
For Volunteers
For Your Information
Read the Governor's Water Summit summary