Minnesota continued to lead the nation in redefining the care of people with developmental disabilities.
In January 1962, the state conducted the nation's first survey of state hospitals. Survey results revealed that 475 of Minnesota's 6,565 state hospital residents could be released if community placements were available. It also showed that 14 percent of the residents had IQs over 60.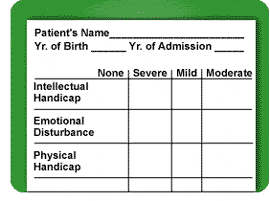 A survey of 6,565 state hospital
residents revealed that many were
candidates for community placement.