Assisted Living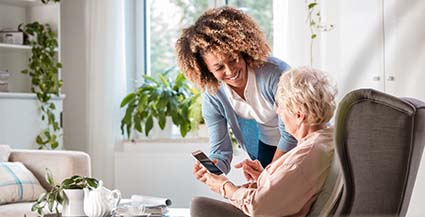 Assisted Living is a housing option for people for who cannot or who choose not to live by themselves. Assisted Livings are often times referred to as a retirement home, because they provide a group living style and typically cater to an older adult population.
Assisted living settings offer not only a place to live but also help for those who need it. Help can range from getting support when needing to take a bath or shower, assistance with taking medications or help from a nurse if needed. Meals can also be purchased for those who are interested and assisted livings offer a variety of social programs.
In Minnesota, before you move to assisted living, you are required to call the Senior LinkAge Line and discuss your options. The Senior LinkAge Line specialist will make sure you have looked at options and the move is the right one for you. Our goal is to make sure your needs are met so you limit the times you may need to move. Some settings offer memory care support needs, while others don't, as you age you may need these services, so limiting your moves is something we discuss. At the end of our discussion we will issue you what's called a verification code. The code means you have talked about your choices and we've answered any questions you might have. The code is good for life and you should share it with the business office when you move.