Support Services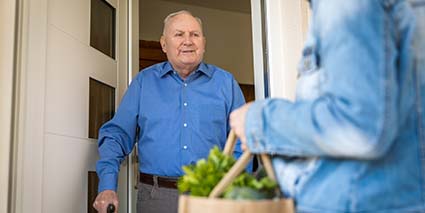 Many communities have programs and services specifically for people who need help with transportation, meals, bathing, and more. These services may be useful to you down the road — or if you're caring for a relative or friend. Services can be provided by your local agency on aging, or other public or nonprofit agencies, as well as for profit companies. Fees vary by service and location, but some may be free or offered on a sliding scale, depending on your income.
Every community is different, but here are some common programs and services:
Adult day services are provided at a community setting where people come for several hours a day to receive medical, social, and recreation services. They are usually offered during the daytime, which helps people who may be caring for a loved one while working.
Assisted transportation helps people get to appointments and other necessary places. It can include door-to-door van service, discount taxi programs, and volunteer drivers and escorts.
Caregiver services can include respite (a break from caregiving), information, referrals to services, and training or support groups.
Care assessment and management, most often by a nurse or social worker, can help assess a person's needs, develop a plan of care, and arrange and monitor services.
Friendly visitors are volunteers who stop by regularly to see how you're doing.
Home care services provide help with personal care like bathing or getting dressed.
Home health care includes nursing and physical, speech or occupational therapy for a specific condition.
Homemaker/chore services help with housekeeping and preparing meals, or chores like mowing the lawn and shoveling snow.
Information and assistance specialists provide information and connect you to local resources and services.
Meals may be delivered to your home or served in a senior center or community facility.
Senior centers offer meals, recreation, classes, information and referral services, volunteer opportunities, employment services, public benefits counseling, and much more.