Housing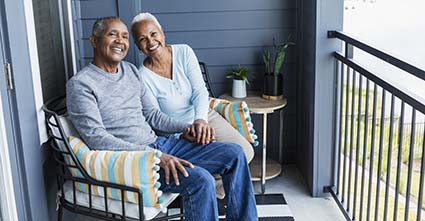 Have you thought about moving? Has your home become too much to manage? Are you wondering what options exist? If any of these questions have crossed your mind, the staff of the Senior LinkAge Line can help. There are a variety of housing options that are available depending on your preferences. Some options exist for people who have lower income levels, this is referred to as subsidized housing. You can search for housing options by visiting www.minnesotahelp.info and typing in housing in the search bar or by calling the Senior LinkAge Line and speaking to an agent that can assist you at 800-333-2433, Monday through Friday from 8am to 4:30pm.
Some of the housing options include:
Adult Foster Care which is a home like setting. These offer food, lodging, supervision and some other services. Rooms might be private or shared. Common areas like living rooms and kitchens are shared space.
Assisted Living   are sometimes referred to as Housing with Services in Minnesota. They include housing and other supportive services, such as meals, laundry, housekeeping, transportation, etc. Services can vary widely from location to location.
Board and Lodging some are small homes, others are large buildings. Each offers sleeping spaces and 3 meals a day. Meals are served in a shared location. Some may offer services as well.
Market Rate these are rentals and known as apartments. Some may offer a range of services and may include health related services.
Cooperative or Condominium if you move into this type of housing you have ownership and are also responsible for the upkeep. You are charged monthly fees for the management of the building which goes toward the upkeep of the building exterior and common spaces.
Subsidized or Affordable Housing are housing options for those who are low-income. In this type of setting there may be a variety of services that can be brought in. Rent and utilities are reduced and based on your household income.